Big Brother 24 has freshly concluded and Taylor Hale became the first Black Woman ever to win Big Brother title. Now Season 25 is already set to premier with a new batch of house guests who will immerse themselves in extreme challenges, crafty alliances and game-changing twists to avoid nomination and eviction from the house. The excitement is palpable as viewers eagerly await another thrilling and unforgettable season of Big Brother.
When will Season 25 of Big Brother Premiere?
During the season 24 finale, host Julie Chen Moonves made an exciting announcement that Big Brother 25 is in the works. The upcoming season is set to premiere on Wednesday, August 2, at 8:00 PM (Eastern Time/Pacific Time), with a special 90-minute episode. Generally, the show premieres in the month of June or July, but the possible delay could be because of the writer's strike. Fans are eagerly anticipating the return of their favourite reality series with new house guests and thrilling twists in store. 
Starting from Sunday, August 6, with its 90-minute live premiere on Wednesday, Big Brother will now be scheduled to air on Sundays and Wednesdays from 8:00 PM to 9:00 PM (Eastern Time/Pacific Time) and on Thursdays from 9:00 PM to 10:00 PM (live Eastern Time/delayed Pacific Time).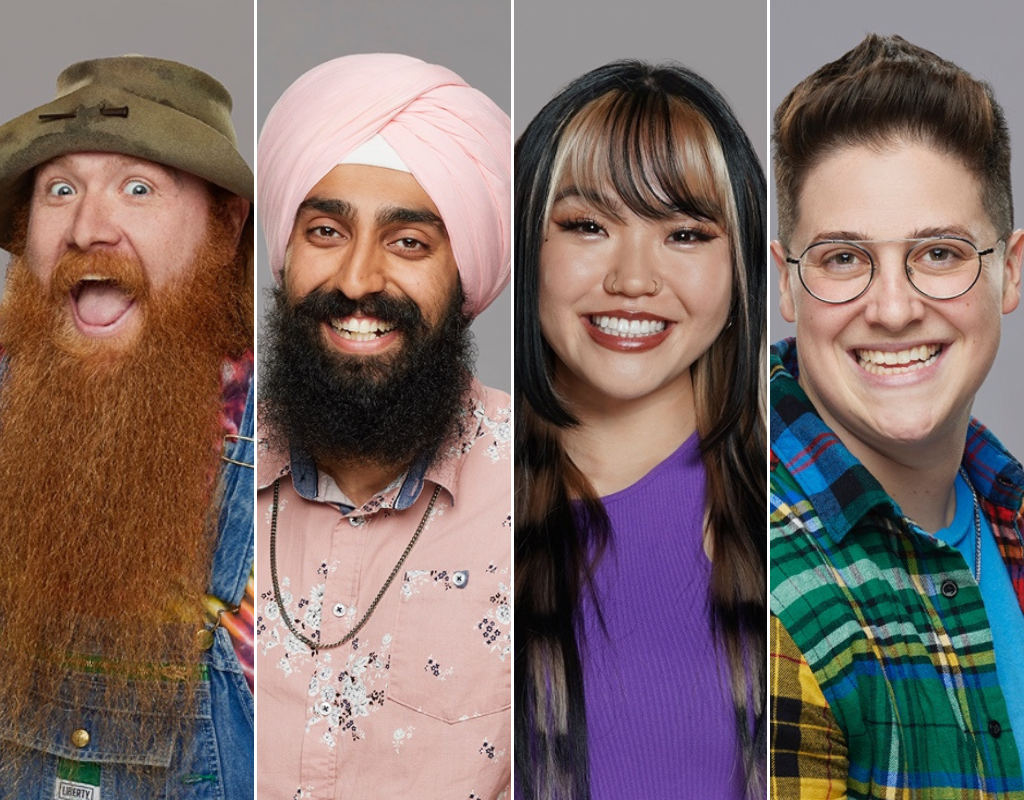 Big Brother Season 25 House Guests
On July 28, 2023, CBS released a clip featuring former house guests Danielle Reyes, Britney Haynes and Frankie Grande breaking into the Big Brother House with a "Time Laser." Their plan to change their fates from prior seasons backfired, unleashing a season-long twist that impacts the house's physical state, competitions and gameplay for the new house guests. Here is the entire list of houseguest we know so far,
| | | |
| --- | --- | --- |
| Houseguest | Occupation | Hometown |
| Bowie Jane | Barrister/DJ | Melbourne, Australia |
| Izzy Gleicher | Professional flutist | New York, N.Y |
| Mecole Hayes | Political consultant | St Louis, Missouri |
| America Lopez | Medical receptionist | Edinburg, Texas |
| Hisam Goueli | Geriatric physician | Minneapolis, Minnesota |
| Matt Klotz | Cameron Park, Calif. | Deaflympics gold medalist |
| Blue Kim | Brand strategist | Riverside, California |
| Cameron Harding | Stay-at-home dad | Eastman, Georgia |
| Kirsten Elwin | Molecular biologist | Houston, Texas |
| Red Utley | Sales | Gatlinburg, Tennessee |
| Reilly Smedley | Bartender | Portland, Maine |
| Cory Wurtrnberger | College student | Weston, Flordia |
| Jared Fields | Exterminator | Connecticut |
| Luke Valentine | Illustrator | Weston, Flordia |
| Felicia Cannon | Real estate agent | Tacoma, Washington |
| Jag Bains | Truck company owner | Washington |
When Can You Watch Big Brother?
During the initial two months of Big Brother 25, viewers can catch the show on Sundays at 8:00 PM, Wednesdays at 8:00 PM and Thursdays at 9:00 PM. However, in September, the schedule will shift due to the premieres of Survivor 45 and The Amazing Race 35, along with the start of the NFL season. The new airing times will be Sundays at 10:00 PM, Tuesdays at 8:00 PM and Thursdays at 8:00 PM. Be prepared for thrilling twists and captivating gameplay throughout the season!
How Many Days Will the Show Run?
The exciting announcement of the Big Brother 25 finale reveals that this season will run for a total of 100 days, making it the first-ever season to reach triple digits in terms of length. Previously, only three seasons had run for 99 days, with the most recent being season 21 in 2019. This landmark achievement adds an extra layer of anticipation as viewers gear up for an extended and action-packed journey with the houseguests.
What Will be the Prize Money of the Show?
It is highly likely that the prize money for Big Brother 25 will be set at $750,000. This amount was introduced in season 23, marking a significant increase from the previous 22 seasons, where the prize was $500,000. The elevated prize money adds an enticing incentive for the contestants to strategise and compete fiercely throughout the season.
Who Will Host the Season 25 of Big Brother?
Presumably, Julie Chen Moonves will continue as the host of Big Brother 25, a role she has held since the show's inception in 2000.
Keep visiting us to stay updated with the latest news and information, including updates on Big Brother 25 and other exciting developments in the world of entertainment and beyond.