For Big Brother's house, this season's split house twist was an epic game-changer. So many things happened over one week, and this week's elimination round left all of us in shock. Previously on big brother, the house was divided into team Dyre Fest (HOH Michael) and Big Brochella (HOH Terrance).
Double Eviction in Big Brother 24
In the previous Big Brother episode, host Julie Chen Moonves gave us hints about double eviction. So yesterday, when the big moment came, Joseph and Jasmine, both had to say goodbye to the big brother's house. After the two of them left the house, Julie finally asked the outdoor groups to reunite with them in the groups. So currently, inside the big brother's house, only the top 8 contestants remain. They all met up in the big living hall and hugged each other. And now it's time for this week's competition.
The most interesting episodes from the Big Brother,
When the remaining leftovers from the outdoor group went back inside, it was a pretty amazing sight to behold. Alyssa and Taylor were shocked that Joseph was missing. Taylor had to excuse herself for a while and went to the washroom crying. Later, Michael went up to her and cheered her.
Alyssa then finally talked to Michael about Joseph's eviction. Then Turner came up and blamed Joseph for his own eviction. Meanwhile, Kyle also talked with Michael. Although now, Michael didn't seem too much into his conversation. 🙂
Current Week's HOH Comp
Michael and Terrance will not be able to participate in this week's HOH comp. The remaining six members partake in the miniature room challenge where they had to assemble a tower of 21 micro energy cans with tweezers fastest. Everyone was still unsettled by the events of the previous week. This is why they were trying so hard to win this competition to ensure that their target would go home instead of themselves or their friends.
BB24 Episode 22: Whose the HOH?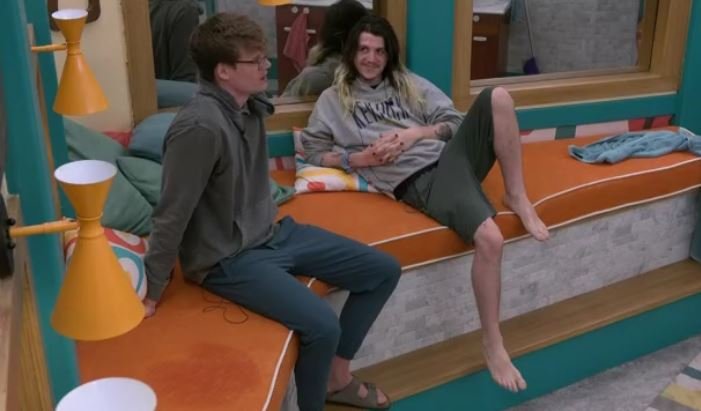 Kyle, Turner, and Monte were able to finish it and go back to the spot around the same time. However, it was Turner who won. This only means this week's HOH will be Turner. After winning the comp, the first thing he did was to ensure Brittany, Michael, Monte, and Taylor that they all are safe for this week. He then decided to stick with Kyle instead of Monte. Meanwhile, Kyle started planning with Alyssa and Terrance about kicking Michael out.
Later in the episode, Monte asked Turner about Joseph because he didn't believe their story. Turner said Joseph mentioned how Michael, Brittany, and Taylor had built a mini alliance within The Leftovers. Then Monte told Turner it was Brittany who wanted to target Turner and Kyle first so they could take care of Alyssa and Terrance later. Turner somehow believed Monte, and it seems like they might create a bond once again. They also planned to target Michael, Brittany, and Taylor.
The episode ended with Monte committing to voting Michael out. After the nomination ceremony, Turner and Monte planned to nominate members of The Leftovers and revealed the memory wall pictures of Taylor and Brittany. The week has only begun, and already things are heating up. Watch Big Brother season 24 on CBS today.