The Bold and the Beautiful is one of the most famous American television reality shows with a huge fan following. Here are the spoilers for the week of June 19th to 23rd. Hope will have an amazing fashion preview that will get great media attention. On every media coverage, the teamwork of Hope Spencer and Thomas Forrester will be captured because of the massive success of their new collection. Though it is excellent news for Forrester Creations, it can create new problems in Hope and Liam Spencer's marriage. Hope starts growing feelings for Thomas and being close to him.
The Bold and the Beautiful Spoilers: The Trip to Italy 
Steffy Forrester acted to show that both Thomas and Hope would be extremely busy and unable to enjoy any downtime. However, they will surely manage to get some time for their personal moments. As Steffy witnesses their intimate moments, she will definitely be concerned about Hope catching feelings for Thomas.
Though Hope trusts Thomas, she may not trust herself as she spends a lot of time with Thomas. As a result, she might refuse to go on the trip to Rome initially, but according to the spoilers, she will end up getting there and making some life-changing mistakes.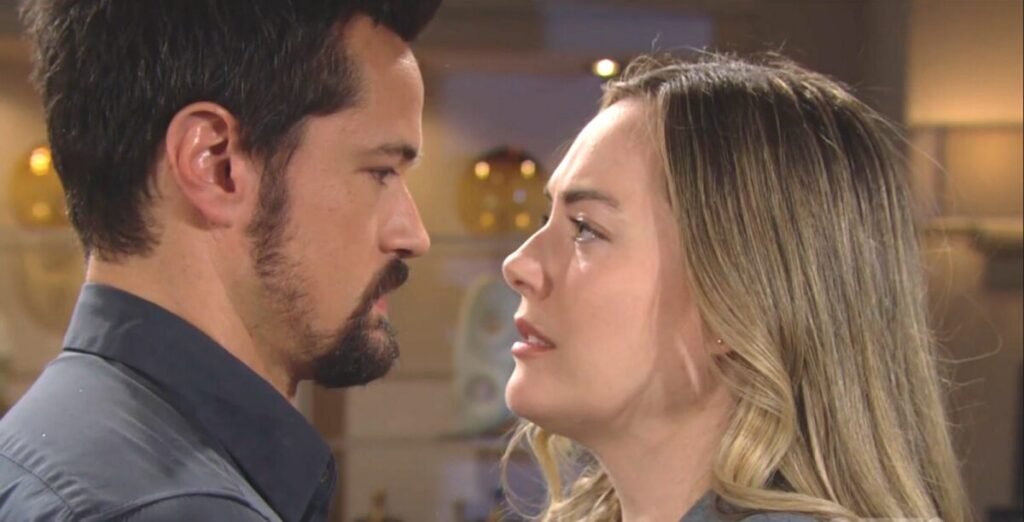 Liam will chase Hope to Italy, and we will see what he finds out in the upcoming episodes. We will also know whether Hope will confess her feelings for Thomas or not. She can also get involved in some steamy moments with Thomas and end up hurting Liam.
On the other hand, Ridge Forrester will shortly realize what people were trying to tell him. After encountering the bumps on the road, he will catch up with Brook to get indications about their future. In this journey, Carter Walton helps him to get in the right direction, and as a result, Brooke and Ridge will soon be sharing a passionate kiss. Ridge and Brooke will start thinking about their future while enjoying their present moments together in Rome.
Ending Words
In the upcoming episodes of Bold and Beautiful, fans will be able to see some romantic and passionate love twists that will surely overwhelm all of us.