We all know the buzz Samsung S8 and S8+ had created with its mind-blowing design , iris scanner  & features.  While the users are still going gaga over Galaxy  S8 and S8+, Samsung is all set to release its successors.  Samsung Galaxy S9 and S9+ are expected to be launched in March 2018.  It's all certain that Galaxy S9 would be launched with improved camera , improved iris scanner & updated processor, gorgeous looks and excellent construction quality.  Apple X would be giving tough competition to Galaxy S9 and S9+ which has come up in the market with face scanner.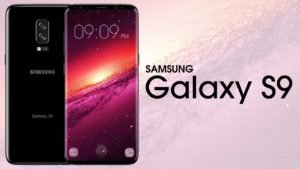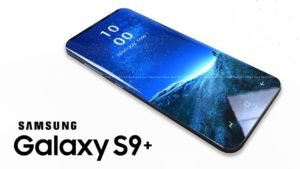 Samsung Design Leak Rumors
If reports are to be believed,  Galaxy S9 won't look too different from the Galaxy S8 in terms of design. However, there would be multiple minor improvements. S9 would most likely come with 5.8inch display, while the S9+ will sport a larger 6.2inch display with a Qualcomm Snapdragon 845 processor. Both the Galaxy versions are reported to have an improved Iris scanner which will be competing with the Apple's Face ID.
Samsung S9 and S9+: Camera
The Samsung Galaxy S9 features a dual camera on both front and rear. While the front dual camera is expected to be 12MP, the rear camera will be 16MP which is surely gonna capture your hearts. Another rumor is that the camera will now be able to capture super-slow-motion videos.
Samsung S9 and S9+: Performance
Galaxy S9 is believed to have 30% faster performance than Galaxy S8. With the launch of Snapdragon 845, its certain that it would be featured in S9 and S9+. CPU is also faster and the new chip will have a clock speed of 28GHz, a great news and smooth experience for mobile gamers.
Samsung S9 and S9+: Storage
Galaxy S9 is expected to have atleast 4GB RAM and 64GB internal memory while the bigger version is expected to have a 6GB RAM and 128GB internal memory with an SD slot.

Samsung S9 and S9+: Security
With the latest Android 8.0 Oreo and powerful processor, we expect the phone to have lot of security enhancements. The fingerprint sensor this time around is expected to be on the front side. Rumors are that there can be a complete removal as well like the Apple iPhone X which has its Face detection to unlock the phone. You might have noticed this, but we are yet to receive anything official on the security aspect of both Galaxy S9 and S9+.
Samsung S9 and S9+: Battery
Qualcomm Quick Charge 3.0 is expected to offer fast charging in both Samsung Galaxy S9 and S9+. This feature will help charge the phone from 0 to 50% in 15 minutes. The Galaxy S9 is expected to have a 3200 mAh battery which is more powerful then the previous S8 version. We are yet to hear anything on the battery power for Samsung Galaxy S9+.
Both the phones are expected to release by mid March 2018.