Popularly known as the hit machine of India, Rohit Sharma has scored his third double Century in One Day test match against Sri Lanka in 2017, recently. Rohit is a right-handed batsmen and occasionally a right arm off break bowler.
Rohit Sharma's cricket career
Rohit Sharma had played several matches. He made his debut in List A for West Zone against Central Zone in Deodhar Trophy in March 2005. He also made his Ranji Trophy Debut in 2006/2007 from Mumbai's side and won the match. Sharma scored half a century against Bengal in the finals and eventually was selected for NKP Salve Challenger Trophy.
When Ajit Agarkar retired in October 2013, he was appointed as the captain for Mumbai Ranji Team after his successful captaincy stint in 2013-14 season. He first made his international debut with Team India in their tour to Ireland in 2007. He didn't play during this but he made his mark on International Stage in September 2007 against South Africa in 2007, ICC World T20.
Sharma made a mark in the field of ODI but his position suffered a loss when Suresh Raina and Virat Kohli eventually took his position. In December 2009, he scored consecutive three centuries in the Ranji trophy. Rohit stood Man of the Match in the first ODI and scored 68 runs out of 75 balls.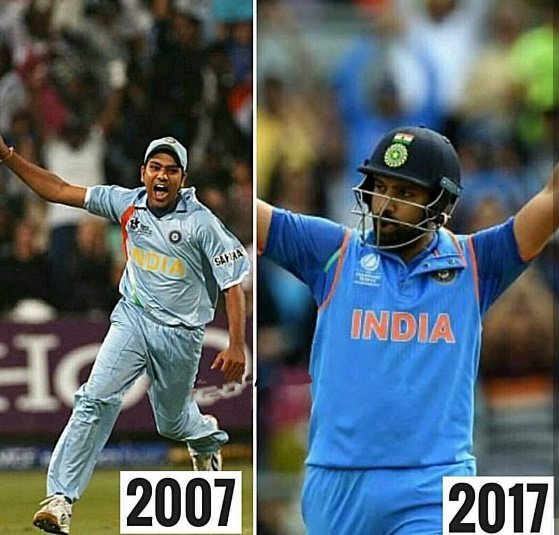 In November 2017, when Kohli took a rest from ODI and T20I against Sri Lanka, Rohit Sharma was declared as the captain for the first time in his career.
Rohit Sharma's double centuries
Rohit Sharma has never failed to amaze the nation by his wonderful batting. No doubt in him being called the Hitman of India. He has a lot of social media followers with nearly about 4.2 million followers in Instagram. His double centuries include:
The first was double century against Australia in 2nd November, 2013. The score was 209. He scored 200 off 151 balls with 26 fours and 5 sixes.
The second time he scored his double century was against Sri Lanka in 14 November, 2014 in Eden Garden. The score was 264 off 173 balls. He scored 33 fours and 9 sixes.
The third is recently of 13th December, 2017 against Sri Lanka. He scored 208 out of 153 balls with 13 fours and 12 sixes.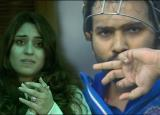 With such a high record, Sharma becomes the first batsman to have scored three consecutive double Centuries in an ODI. He has set a record for Indian team. Today, being the anniversary of his marriage, his wife became overwhelmed by his performance. This is one of the adorable moments captured in camera.
Double Century Scorers in ODI
Other players from various teams who have scored a double century include:
| | | |
| --- | --- | --- |
| Player | Runs | Team |
| Rohit Sharma | 264 | India |
| Martin Guptill | 237 | New Zealand |
| Virendra Sehwag | 219 | India |
| Rohit Sharma | 208 | India |
| Chris Gayle | 215 | West Indies |
| Rohit Sharma | 209 | India |
| Sachin Tendulkar | 200 | India |
| Belinda Clark | 229 | Australia |
Rightly said, the Hit-machine has got that Hit in his name, "Ro-Hit" Sharma. Congratulations to Rohit Sharma on his achievement and also a very Happy Anniversary to the couple Rohit Sharma and Ritika Sajdeh.