Swine flu or H1N1 is a subtype of Influenza A caused by a virus. This is so named its main source of origin are pigs. This is a communicable disease so it is not necessary to get infected by being in direct contact with a pig or the infected person itself. This is an air-borne disease so a normal person can get infected even if he is standing at some distance from the person suffering from this. The incubation period is 1-4 days and can be a serious issue if no treated properly within time.
Symptoms of Swine Flu
Sudden onset of fever with chills.
Severe headache and sore throat.
Nauseas feeling with vomiting and diarrhoea.
Swine Flu is a serious disease, which if not taken into consideration seriously can claim a lot of innocent lives. However, if proper health is maintained this disease can have certain preventive measures.
The preventive measures for Swine Flue
Vaccination is the key to prevent any viral disease. So, to avoid this deadly disease one must get vaccinated.
If your region is infected, it is essential to wash your hands if you have come in direct contact with any individual, affected or non-affected.
Another important thing to keep in mind is to avoid touching mouth, nose or any other body part after being in direct contact.
Avoiding over-crowded places also can reduce the risk of getting infected.
Outbreak in Ghana
H1N1 is the virus that was the main reason for global pandemic in 2009. Once again, it hits Ghana, South Africa. According to the GhanaWeb reports, in the past 7 months, about 13 children have lost their life in a battle with swine flu at Kumasi Academy Senior High School in the Ashanti region. In the past week, 4 students lost their lives to the deadly disease and so the outbreak of this disease was confirmed by the Ministry. Several tests were conducted and then the Health Minister, Kwaku Agyenman Man confirmed that it was because of swine flu that they lost their lives.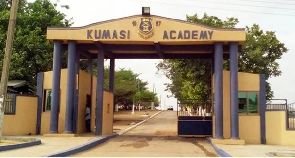 The Ministry of Education and a private company came together and conducted a fumigation exercise in the school, which covered 40 dormitories, classrooms, assembly halls, sick bay and other suspected corners of the school. About 44 infected students have been admitted at Kwame Nkrumah University of Science and Technology Hospital (KNUST) and Kmofo Anokye Teaching Hospital (KATH).
Healthy students were sent back home but they were exposed to it and hence there are possibilities of them carrying the virus which may contaminate the air and affect other people too. So, this can lead to a serious issue which may lead to spread of H1N1 in Ghana. There are high chances of transmission of the disease, so it is essential to maintain the hygiene.
However, recently the 44 infected students have been discharged by the hospital after being successfully treated with 3-dose Azithromycin. The ministry has advised officials to keep a check on the students as they have gone through a lot of trauma. It was because of the effective efforts of the Ministry that the students have recovered quickly.