Bruce Willis is a well-known face of the Hollywood film industry and has delivered his best in every film. If you are a fan of his acting skills and want to know about his top 10 films, you have come to the right place. Here we have mentioned the top 10 films of Bruce Willis that you can watch.
Twelve Monkeys (1995)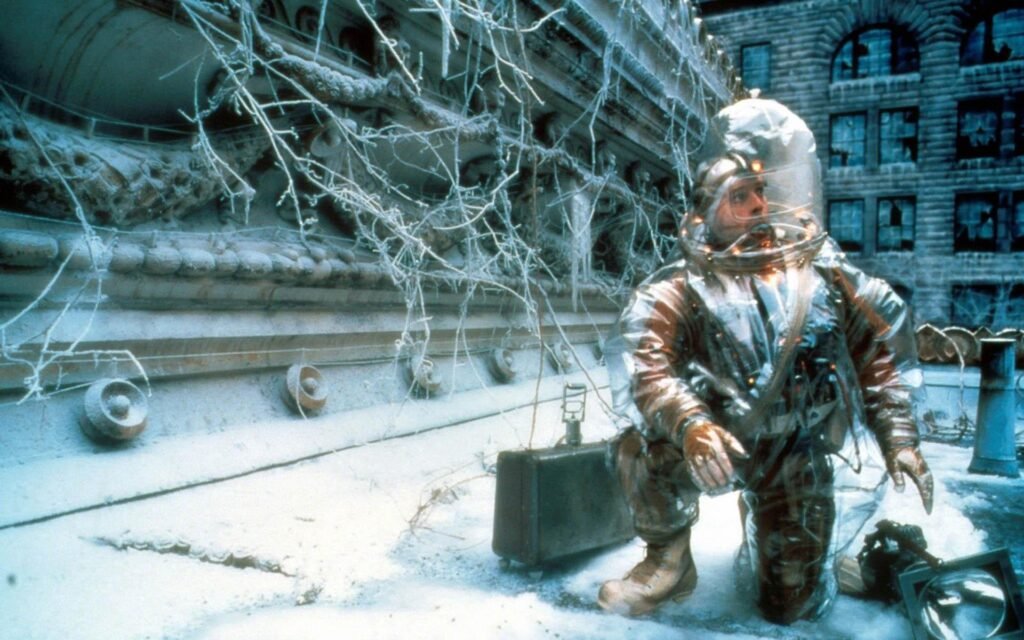 Director: Terry Gilliam. Writers: David and Janet Peoples
Starring: Brad Pitt, Madeleine Stowe, Christopher Plummer
It is one of the most amazing, mind-bending films on the list. Brad Pitt was nominated for Oscar for his performance in the supporting role. However, the film is also about Willis, as he made sure to make his appearance worthy. According to the critics of the New York Times, it is one of the best performances he has delivered in his life.
Die Hard (1988)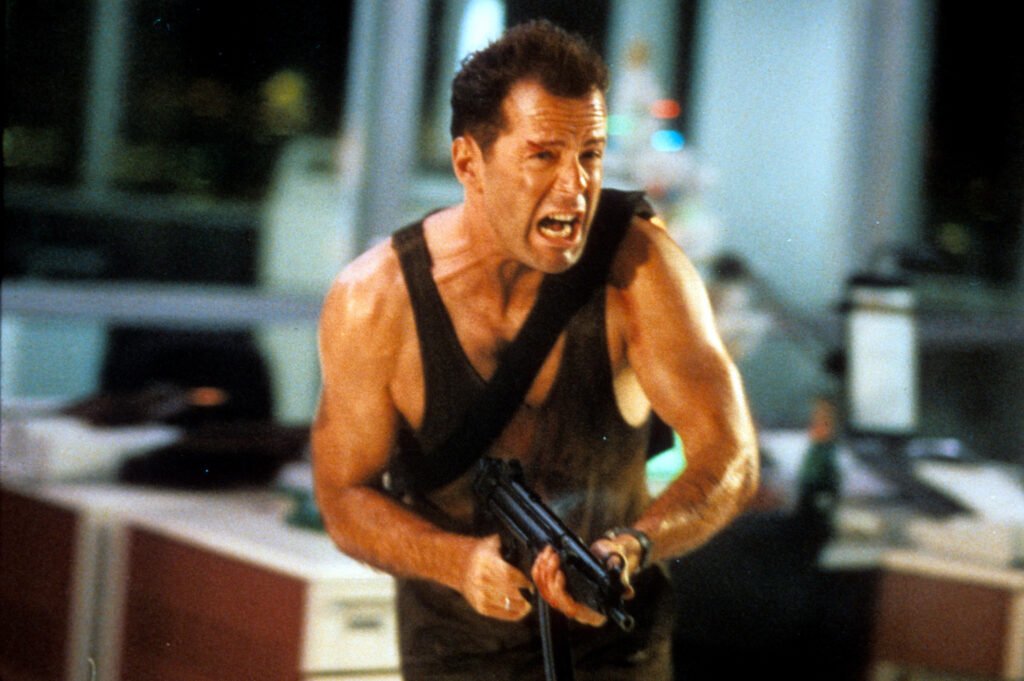 Director: John McTiernan
This is an action-comedy thriller where he played a police officer who is trying to free his hostage wife. It was the film that helped Willis to create his position as well as his image in the film industry. This film received huge commercial success and his performance too was praised by critics.
In country (1989)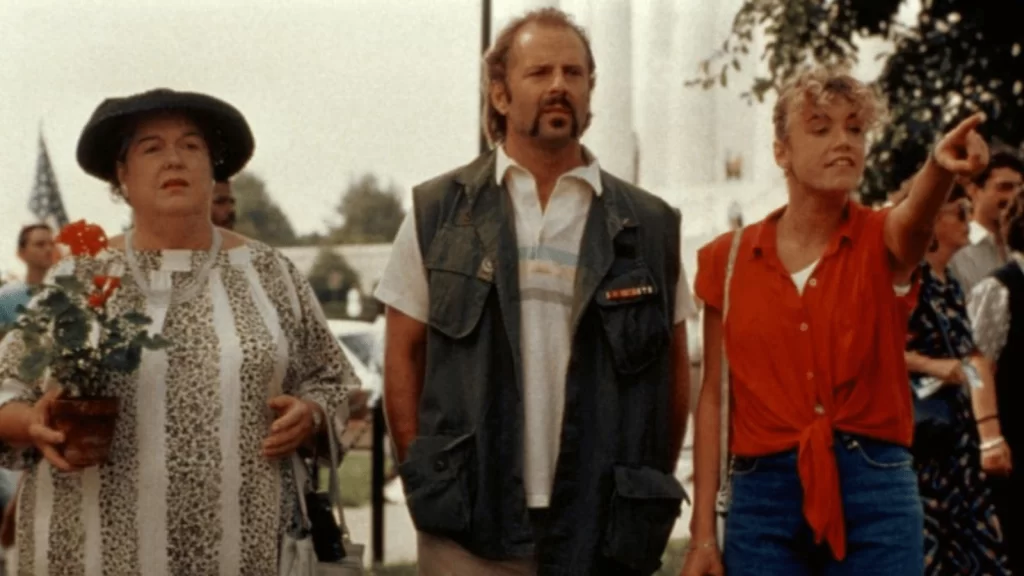 Director: Norman Jewison
Starring: Emily Lloyd, Joan Allen, Judith Ivey
It is one of the films where Willis got the scope to prove his acting skills. He performed on the screen as a Vietnam Veteran suffering from a disorder. Willis was nominated for the golden globe awards for the best supporting actor.
The Sixth Sense (1999)
Director and writer: M. Night Shyamalan
Starring: Toni Collette, Hayley Joel Osment, Donnie Wahlberg
For this amazing movie, both Toni Collette and Haley Joel Osment were nominated for the Oscar as supporting role players. This movie was a big hit at the box office. Willis played the main character in the film and performed as a child psychologist. In the film, he treats a young boy who sees dead people.
Pulp Fiction (1994)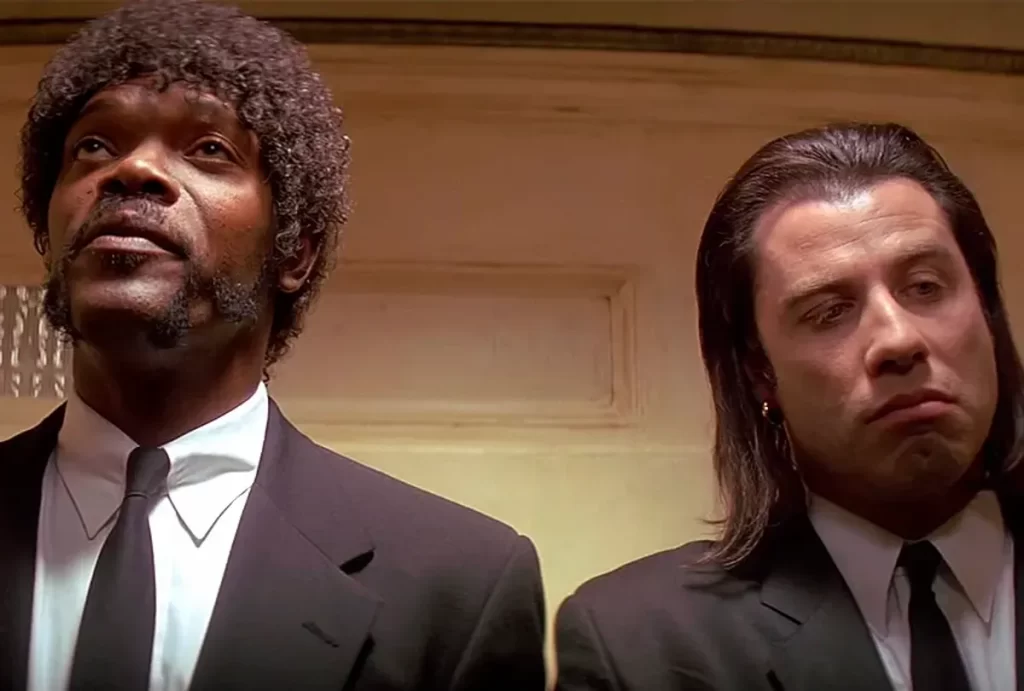 Director and writer: Quentin Tarintino
Starring: John Travolta, Samuel J. Jackson, Uma Thurman
It is another super hit and critically acclaimed movie that also created some controversies during that time because of the violence shown in the movie. The movie got several Oscar nominations and broke several mainstream stereotypes. 
BANDITS (2001)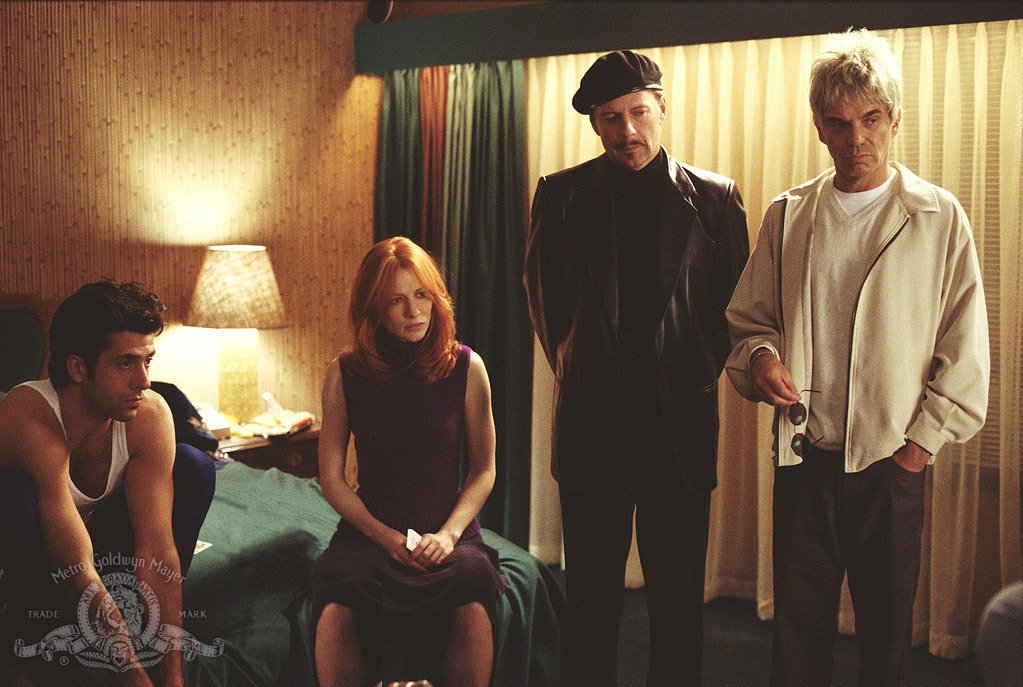 Director: Barry Levinson
Starring: Billy Bob Thornton, Cate Blanchett, Troy Garity
It is a perfect film if you want to watch an entertaining movie. Besides Willis, Cate Blanchett was praised for her character as a neurotic housewife. Willis also managed to satisfy the audience with his performance in this film.
The Siege (1998)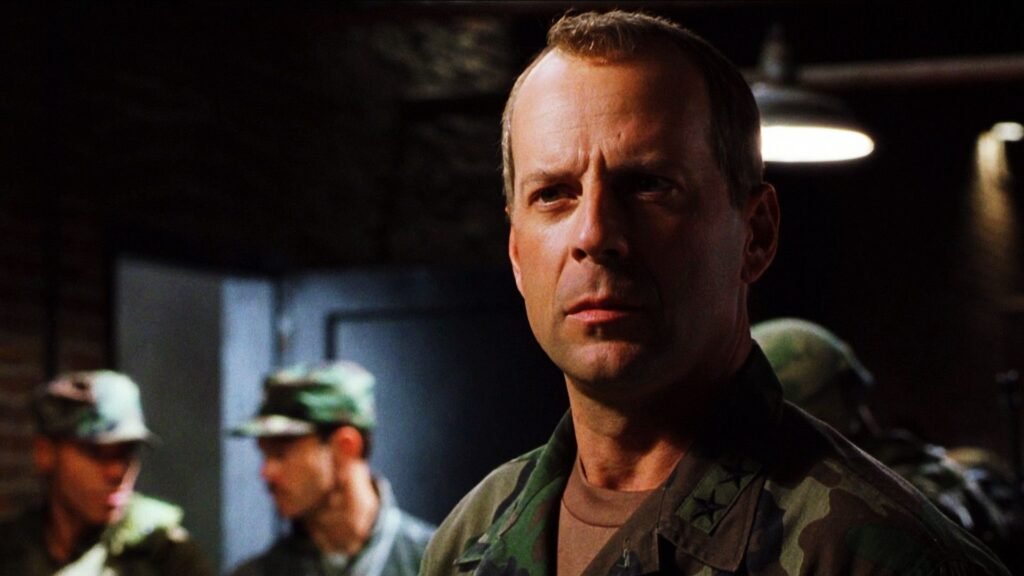 Director: Edward Zwick
Starring: Denzel Washington, Annette Bening, Tony Shalhoub
Though the film got mixed reviews from critics, the main storyline and the concept of the movie are still relevant. Willis has played the role of a negative character as a major army general. It is one of the best Bruce Willis that you can go for.
Nobody's Fool (1994)
Director: Robert Benton
Starring: Paul Newman, Melanie Griffith, Jessica Tandy
Everyone who has watched this movie would admit it is a gem from the Oscar-winning director Robert Benton. Willis delivered a fine performance in the film. It is such a visual treat to eyes to enjoy the performances of Willis and Newman on screen together. 
Looper (2012)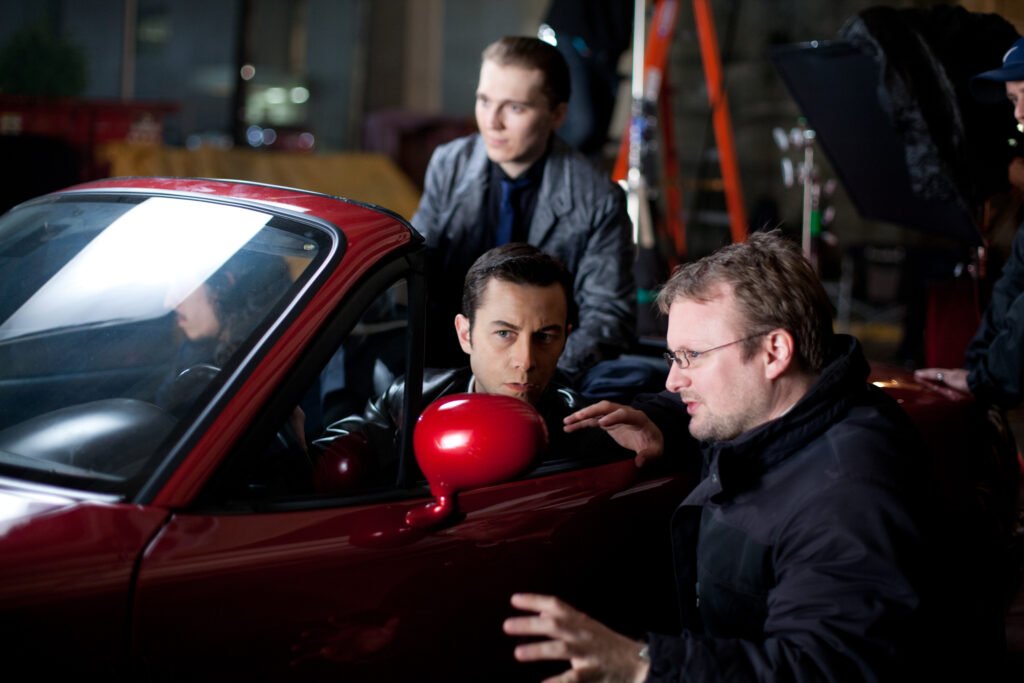 Director: Rian Johnson
Starring: Joseph Gordon-Leavitt, Emily Blunt, Paul Dano
It is a perfect thriller that has amazingly combined science and psychology. It has some interesting concepts in the movie, such as time traveling which will make you watch it without getting bored for a moment.
Moonrise Kingdom (2012)
Director: Wes Anderson
Starring: Edward Norton, Frances McDormand, Bill Murray
This movie premiered in the same year as the previous one. Willis had played a sensitive role in this movie. The main plot revolves around two young summer campers and their adventures.
These movies showcase the versatility and talent of Bruce Willis, providing a mix of thrilling action, suspense, drama, and even some comedic moments. Enjoy watching these memorable performances!
List of all Movies by Bruce Willis
Year
Title
1980
The First Deadly Sin
1981
Prince of the City
1982
The Verdict
1987
Blind Date
1988
Sunset
Die Hard
1989
In Country
Look Who's Talking
1990
Die Hard 2
Look Who's Talking Too
The Bonfire of the Vanities
1991
Mortal Thoughts
Hudson Hawk
Billy Bathgate
The Last Boy Scout
1992
The Player
Death Becomes Her
1993
Loaded Weapon 1
Striking Distance
1994
Pulp Fiction
North
Color of Night
Nobody's Fool
1995
Die Hard with a Vengeance
Four Rooms
12 Monkeys
1996
Last Man Standing
Beavis and Butt-Head Do America
1997
The Fifth Element
The Jackal
Broadway Brawler
1998
Mercury Rising
Armageddon
The Siege
1999
Breakfast of Champions
The Sixth Sense
The Story of Us
2000
The Whole Nine Yards
The Kid
Unbreakable
2001
Bandits
2002
Hart's War
Grand Champion
The Crocodile Hunter: Collision Course
2003
Tears of the Sun
Rugrats Go Wild
Charlie's Angels: Full Throttle
2004
The Whole Ten Yards
Ocean's Twelve
2005
Hostage
Sin City
2006
Alpha Dog
Lucky Number Slevin
16 Blocks
Over the Hedge
Fast Food Nation
The Astronaut Farmer
Hammy's Boomerang Adventure
The Hip Hop Project
2007
Perfect Stranger
Planet Terror
Live Free or Die Hard
Nancy Drew
2008
Assassination of a High School President
What Just Happened
2009
Surrogates
2010
Cop Out
The Expendables
Red
2011
The Black Mamba
Setup
Catch .44
2012
Lay the Favorite
The Cold Light of Day
Moonrise Kingdom
The Expendables 2
Looper
Fire with Fire
2013
A Good Day to Die Hard
G.I. Joe: Retaliation
Red 2
2014
Sin City: A Dame to Kill For
The Prince
2015
Vice
Rock the Kasbah
Extraction
2016
Precious Cargo
Marauders
Split
2017
Once Upon a Time in Venice
First Kill
2018
Acts of Violence
Death Wish
Reprisal
Air Strike
2019
Glass
The Lego Movie 2: The Second Part
Motherless Brooklyn
Between Two Ferns: The Movie
10 Minutes Gone
Trauma Center
2020
Survive the Night
Hard Kill
Breach
2021
Cosmic Sin
Out of Death
Midnight in the Switchgrass
Survive the Game
Apex
Deadlock
Fortress
2022
American Siege
Gasoline Alley
A Day to Die
Corrective Measures
Fortress: Sniper's Eye
Vendetta
White Elephant
Wrong Place
Wire Room
Detective Knight: Rogue
Paradise City
Detective Knight: Redemption
2023
Detective Knight: Independence
Assassin