Recognized for its dynamic and breathtaking ambiance, renowned landmarks, and mesmerizing nightlife, Las Vegas has bestowed upon us a plethora of unforgettable films. Showcasing opulent casinos, bustling streets, and exhilarating entertainment, Vegas movies offer viewers a visually spectacular setting.
Vegas movies are a fun way to enjoy captivating stories and experience the glitz and glamour of this charming city. So, here are the top 11 Vegas movies that you cannot miss:
1. Casino (1995)
Lead Cast: Robert De Niro, Sharon Stone, Joe Pesci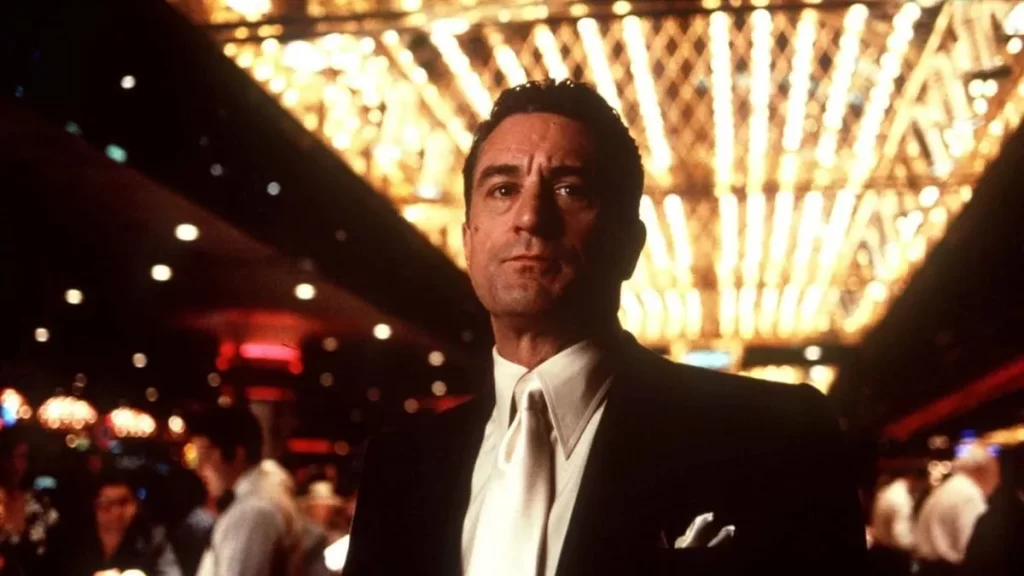 Directed by Martin Scorsese, Casino is considered one of the best Vegas movies. The story is about a casino boss and his violent enforcer who navigate the corrupt and glamorous world of Las Vegas in the 1970s.
2. The Hangover (2009)
Lead Cast: Bradley Cooper, Ed Helms, Zach Galifianakis
After a savage bachelor party in Las Vegas, 3 friends wake up with no memory of the previous night and must retrace their steps to find the groom. Hangover 2 and Hangover 3 are great comedy sequels to the movie.
3. Ocean's Eleven (2001)
Lead Cast: George Clooney, Brad Pitt, Julia Roberts
A charismatic con man assembles a team of skilled criminals to pull off a daring heist on three major Las Vegas casinos. Sequels of the movie Oceans 12 and Ocean's 13 are equally good. The all-woman gang in Ocean's 8 cannot be missed too.
4. Fear and Loathing in Las Vegas (1998)
Lead Cast: Johnny Depp, Benicio Del Toro
Johnny Depp plays the role of Raoul Duke, a journalist who, along with his eccentric attorney, embarks on a drug-fuelled trip to Las Vegas, encountering bizarre adventures along the way.
5. Rain Man (1988)
Lead Cast: Dustin Hoffman, Tom Cruise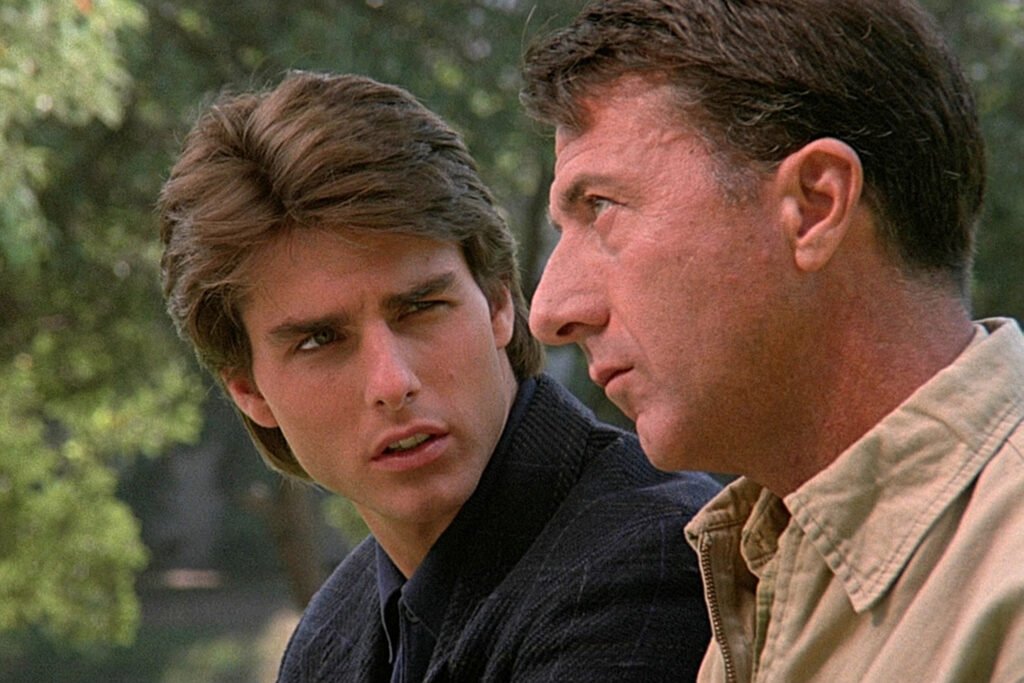 A self-centered man discovers that his estranged brother, an autistic savant, possesses incredible mathematical abilities, leading them on a journey to Las Vegas.
6. Leaving Las Vegas (1995)
Lead Cast: Nicolas Cage, Elisabeth Shue
Ben Sanderson, played by Cage, is a suicidal alcoholic screenwriter who heads to Las Vegas to drink himself to death but forms an unlikely relationship with Sera, a sympathetic prostitute played by Elisabeth Shue.
7. 21 (2008)
Lead Cast: Jim Sturgess, Kevin Spacey, Jeff Ma, Kate Bosworth
Inspired by a true story, a group of MIT students learns to count cards with the help of their professor and venture to Las Vegas to gamble and win big money.
8. Swingers (1996)
Lead Cast: Vince Vaughn, Jon Favreau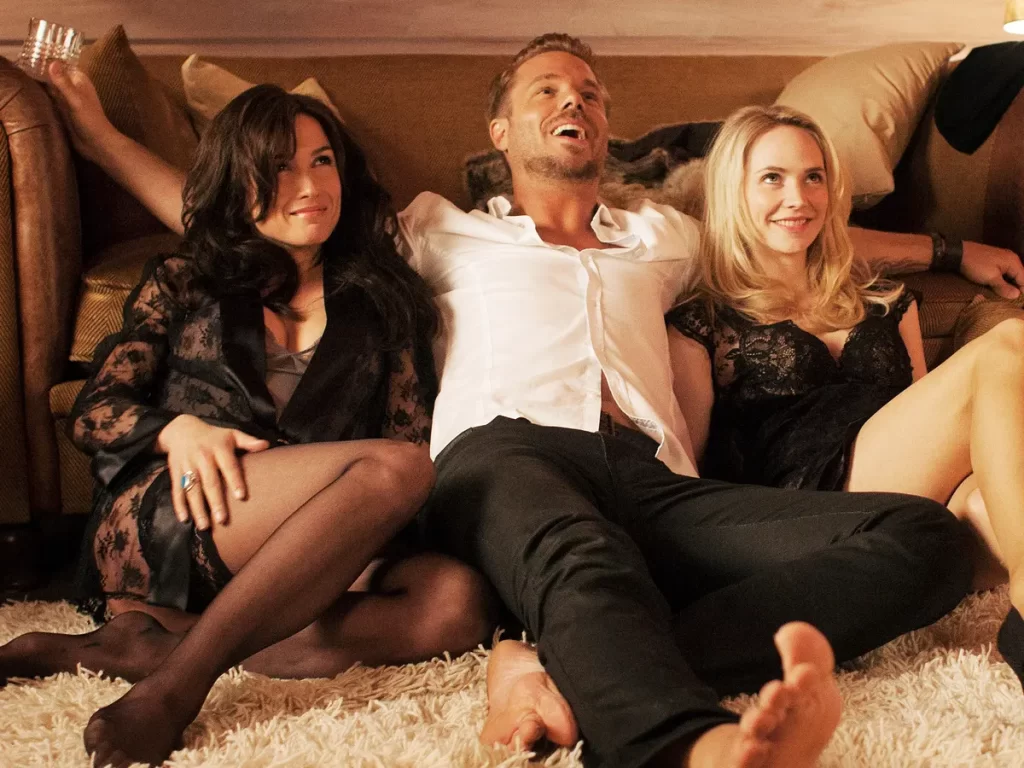 A struggling actor moves to Los Angeles with his friends and experiences the ups and downs of the city's dating scene, including a memorable trip to Las Vegas.
9. Showgirls (1995)
Lead Cast: Elizabeth Berkley, Kyle MacLachlan
A young woman arrives in Las Vegas with dreams of becoming a showgirl but gets entangled in a world of seduction, betrayal, and rivalry.
10. Viva Las Vegas (1964)
Lead Cast: Elvis Presley, Ann-Margret
A race car driver competes in Las Vegas and falls in love with a swimming instructor, that leads to a series of musical performances and romantic escapades.
11. The Cooler (2003)
Lead Cast: William H. Macy, Maria Bello, Alec Baldwin
A "cooler" employed by a casino in Las Vegas to bring bad luck to winning gamblers finds his life-changing when he meets a waitress who brings him good luck.
These films offer different genres and perspectives on Las Vegas, from crime dramas to comedies and everything in between. There are many more Vegas movies that are worth watching, but since we have a measured list, we have listed down what we thought was best for you.