Horror movies have a different fanbase. These movies are perfect for those who love to spend a spooky night in their blankets with some popcorn. If you are a horror movie genre lover and are thinking about what you can watch on Netflix and Amazon Prime, here is the list of the top best horror movies which you can watch on these platforms.
Best Horror Movies to watch on Amazon Prime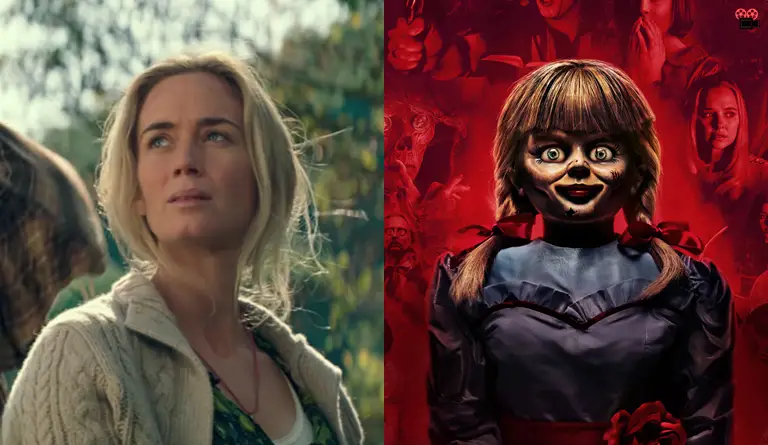 It is a complete work of fiction that would make you think that it's a documentary made with actual footage. The movie story revolves around the mysterious deaths of 15 visitors on the night of Halloween in a haunted attraction. They went into the hell house, but not all of them came out.
Nanny is one of the best movies that can make you feel heavy. The story revolves around Aisha, who is an illegal immigrant working as a nanny for a family in New York to survive in the city. She wishes to bring her young son and cousin to America after saving some money. The story takes a spooky turn when she starts to see visions both in her dreams and in her waking life. Now, it's her challenge to find out the real reason behind these visions.
My best friend's exorcism
The movie did a complete justice while twisting the classic horror of the 80s. It is one of best movies for people who love the horror-comedy genre. The movie has two best friends studying in high school. Their lives go upside down after they went to visit a creepy cabin in the woods along with some Ouija board playing. One of them starts to see supernatural visions after that. It is not only spooky but also funny as well and can be the perfect night-time movie.
The movie unleashes some new dimensions of the genre. It is a South Korean crime thriller that comes with a demonic twist. The movie shows the demons and spirits interrupting the investigation of unnatural deaths led by Jong-Goo, Kwak Do-Wan's everyman detective. The crime scenes and bodies shown in the movie are enough to get a sleepless night. As the investigation goes forward to any conclusion, the demonic activities increase, making the film chilling.
This film will make your heart race. It reveals the dark nature of humanity and the social truths that need to be said. The Purge is a film that is the perfect combination of thoughtful heavy ideas and some spine-chilling bloody visuals.
It is one of the finest horror stories that show 8 friends getting together for a dinner party in Northern California. Though everything seems perfect in the beginning, things stop making sense once the power goes off. If you want to watch something different with a smart script, it is the one for you.
The story revolves around a fearless nurse who converts to Roman Catholicism and believes that she can save the soul of her last patient, who is very close to death. Is it true, or is everything just in her head? You can find out.
The movie revolves around Ben, a teenager who moves in with his father as his parents are going through a divorce. He becomes friends with his neighbor Dilon. As the story continues, we come to know that Dilon's mother is an evil witch and practices horrifying witchcraft.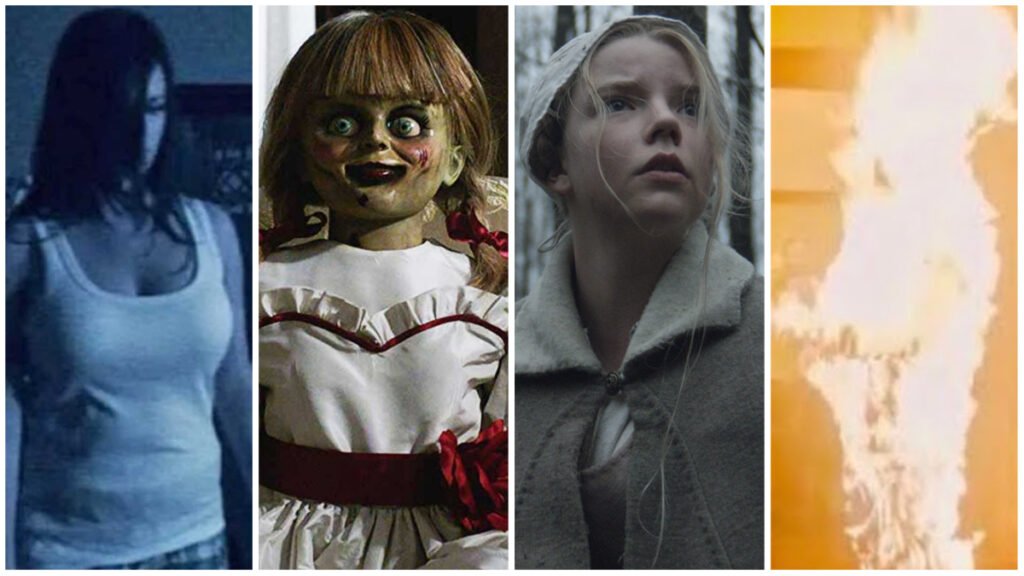 Other Horror Movies worth watching on Amazon Prime
High Rise
Run sweetheart Run
Honeymoon
Nope
Rosemary's Baby
Smile
X
Bed Rest
The Pope's Exorcist
32 Malasana Street
The offering
The medium
Best Horror Movies to watch on Netflix right now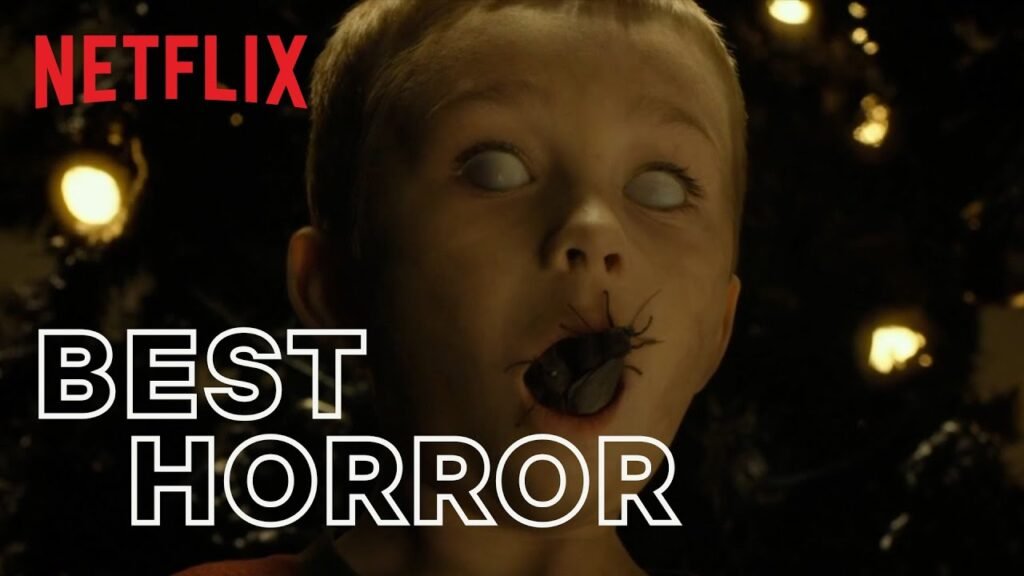 If you are a psychological thriller-horror genre fan, you will be satisfied after watching this movie. It is a young woman's journey that unleashes mysteries about her new house, town and marriage. When she finds out mysteries of her suspicious husband, the story becomes spooky. It is a psycho-sexual thriller that is worth watching.
A horror movie that is enough to chill your spine. The story revolves around a woman who encounters some horrific supernatural forces that haunt her family. It is a skillfully crafted horror movie that perfectly combines psychological thrill and creepy visuals.
The story is about a young boy with a rare autoimmune disease. The movie gets a horrific turn when a mysterious doctor starts curing the illness. It is a suspenseful mystery that can be a treat for horror movie lovers.
This is not a single horror movie, but it will be an injustice if we do not mention this. This is a series of short horror stories by some of the best directors across the globe. All the stories are independent and full of mysteries.
One of the best and the finest horror movies of the last decade, it is the movie that will surely give you goosebumps. The film revolves around a sexually transmitted murderous entity that will follow you until you are dead.
The haunting of the hill house
The movie is primarily inspired by Shirley Jackson's seminal 1959 novel, Hill House. The movie revolves around the Crain family, who end up In a haunted house. Amazingly written, it is a perfect and terrifying story that takes you on a roller coaster of fear and emotions.
If you are a true horror movie lover and think that nothing can scare you, this is the movie you should see at least once. It is the perfect mythological horror that is presented as a documentary. At the end, it also forces you to question yourself," whether watching this was the right decision or not?". You can definitely give it a shot.
Fan of witchcraft? Netflix has just the right thing for you. It revolves around the idea of witchcraft, blood sacrifice, and demonic energy. It can make you scared of getting into the woods in the dark.
As the name suggests, No One Gets Out Alive is a story about getting trapped by demons and supernatural spirits. The movie story is about a young girl who moves into a rundown Cleveland boarding house. Just after that, she starts witnessing the things that no human would ever like to witness while alive.
Other Horror Movies to watch on Netflix
The pale blue eyes
The 8th night
Mr. Harrigan's phone
Chilling Adventures of Sabrina
Separation
Call
Lockwood and Co.
Blood Red Sky
The Grudge
In the Tall grass
The possession of Hannah Grace
Ghoul
Betaal
Conclusion
We have discussed some of the best horror movies on Netflix and Amazon Prime. We hope you will find the right horror movie according to your taste. Happy watching.