The Netflix original supernatural horror comedy called Wednesday is based on the well-known Addams family. A 16-year-old psychically gifted girl named Wednesday Addams (played by Jenna Ortega) is expelled from several schools and sent to Nevermore Academy for mischief. There, she discovers that odd occurrences occasionally happen. When she realizes she has psychic skills, she uses them to solve a long-running local murder mystery. Similar to Wednesday, viewers are eager to learn the mystery's solution.
We are confident that fans will be anxious to see where Wednesday goes next after a dark and very entertaining season.
The Release Date of Wednesday Season 2
The second season of Wednesday has still not been given a release date. The first season of Wednesday was released on 23rd November, Wednesday before Thanksgiving.
If the second season of the series continues the first season's trend, we might watch Season 2 of Wednesday around the same time on Thanksgiving. The Wednesday before Thanksgiving in 2023, November 22, would appear to be the most likely date.
The Expected Cast of Wednesday Season 2
Jenna Ortega as Wednesday Addams
George Burcea as Lurch
Fred Armisen as Uncle Fester
Luis Guzmán as Gomez Addams
Catherine Zeta-Jones as Morticia Addams
Jamie McShane as Jericho Sheriff Donovan Galpin
Georgie Farmer as Ajax Petropolus
Moosa Mostafa as Eugene Ottinger
Percy Hynes White as Xavier Thorpe
Isaac Ordonez as Pugsley Addams
Victor Dorobantu as Thing
Lucius Hoyos as young Gomez Addams
Gwen Jones as young Morticia Addams
Christina Ricci as Marilyn Thornhill/Laurel Gates
Naomi J. Ogawa as Yoko Tanaka
Joy Sunday as Bianca Barclay
Emma Myers as Enid Sinclair
Hunter Doohan as Tyler Galpin
The Potential Plot of Wednesday Season 2
Weems is no longer with us because Marilyn/Laurel killed her at the finale, the most challenging post at Nevermore Academy is now open. The answer to the question of who will replace Weems on Wednesday will likely be revealed in Season 2, and Morticia and Gomez Addams are being cautiously considered as potential new hires. Both of them care a great deal about children and went to the same high school in the past, and Gomez is a character we hope to see more of in the following season.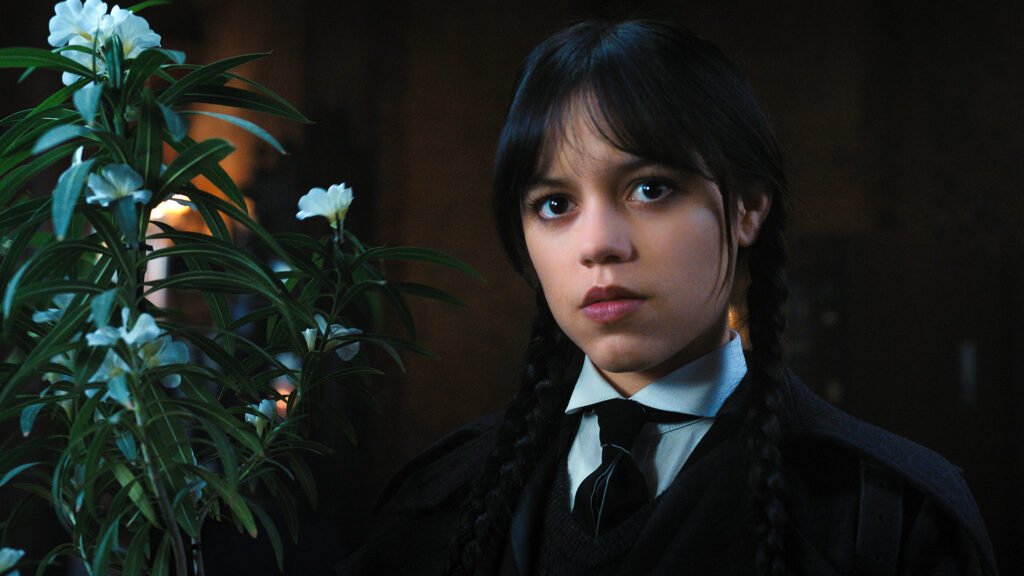 Xavier is also keeping in touch because he made the lavish "stay in touch" gesture of acquiring Wednesday a cell phone. We believe Tyler is still alive and well, despite the possibility that he may be in custody. But it's unlikely that he'll get the full Hannibal Lecter treatment. There are still some unresolved concerns in this version, such as the fact that we haven't yet met two members of the Addams family and the identity of Wednesday's stalker.