Prepare for sibling conflict! The popular "Brother vs. Brother" competition show will return with a new season in early 2023, thanks to HGTV celebrities Drew and Jonathan Scott. As they flip houses and have their renovations evaluated by a celebrity panel, the program puts the identical real-life twins against one another.
| | |
| --- | --- |
| Genre | Reality Show |
| Developed by | Cineflix, Corus Entertainment |
| Starring | Drew Scott, Jonathan Scott |
| Country of origin | Canada |
Brother vs. Brother's previous season, which concluded in October 2020, featured Drew defeating Jonathan both financially and in the judges' eyes. He made $200,000 more money when he flipped the Hancock Park house in the Los Angeles region than Jonathan did.
With appearances on "Property Brothers," "Property Brothers at Home," "Property Brother: Forever Home," and "Celebrity IOU," Jonathan and Drew have established themselves as HGTV mainstays. "Brother vs. Brother" first season was released in 2013.
The Major Twist of Brother vs Brother Season 8
There won't be any rules in the upcoming six-episode season, which is a major twist. That implies that the Property Brothers have no restrictions on the amount of money they can spend on renovations or the homes they can pick to work on. This enables Jonathan to select a "beach-adjacent property" to refurbish while Drew selects a "hillside fixer-upper."
Release Date of Brother vs. Brother Season 8
The Season 8 of Brother vs. Brother will premiere on Discovery+ on Wednesday, Jan. 11, 2023, at 9 p.m. ET/PT.
You can watch Brother vs. Brother on fuboTV and Discovery+. Brother vs. Brother is also available to stream on iTunes, Amazon Instant Video, Google Play, and Vudu by renting or buying.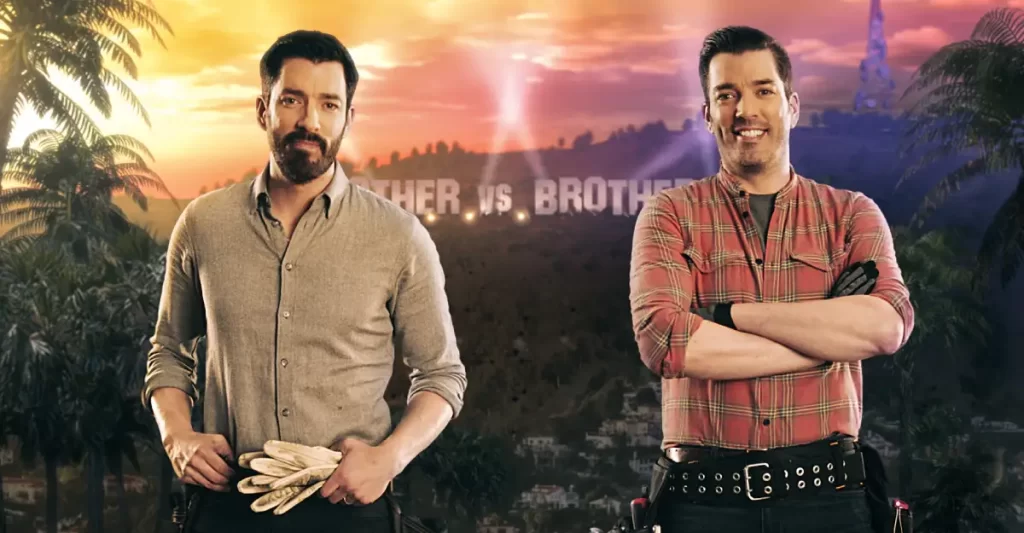 Who Will Appear on "Brother vs. Brother" & How Will It Work?
The brothers' designs will be judged each week on "Brother vs. Brother" by judges from HGTV, Food Network, and Discovery+ shows. HGTV's celebrity judges include:
David Bromstad of HGTV's "My Lottery Dream Home"
Jasmine Roth of "Help! I Wrecked My House"
Egypt Sherrod and Mike Jackson from the show "Married to Real Estate"
Designer Breegan Jane, who hosted HGTV's series "The House My Wedding Bought" and also appeared on "Brother vs. Brother" before
Veronica Valencia from the upcoming 2023 series "Revealed"
According to HGTV, each week's challenge winner will receive "unique chances" in addition to bragging rights, such as the chance to operate the Mars Rover at NASA's Jet Propulsion Lab and ride in a famous car from the Petersen Automotive Museum.
The "loser" of the challenge, on the other hand, is subjected to a variety of "humiliating tasks" every week, such as being forced to clean up after the week's winner and his date enjoy a fancy dinner or having his brother saw him in half at L.A.'s infamous Magic Castle, a members-only club dedicated to the magic arts.