If you think that the only way to satisfy your urge for porn is to peruse shady websites in Private, reconsider. There is still another choice where you may discover top-notch sexy viewing and surprise!
Here are the sex scenes from movies and TV series on Netflix. These scenes get pretty freaking close to the real thing and trust us when we say all you need is the right vibrator/dildo and some alone time to make it work for you. What are you waiting for?
Watch These 11 Netflix Sex Scenes Behind Closed Doors 🍑 🤤 💦
1. Shameless
A dysfunctional family that lives in Chicago and struggles to make ends meet is the subject of Shameless. Incredibly popular program starring Emmy Rossum, William H. Macy, and Jeremy Allen White.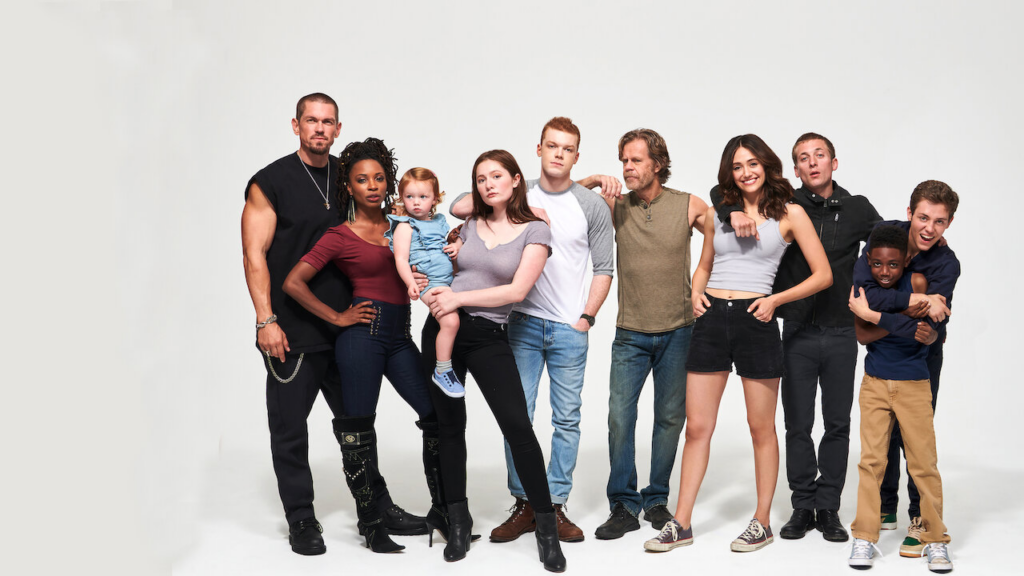 The Hottest Sex Scene 🍑
The sex scene between Fiona and Jimmy/Steve in the pilot episode, which begins at minute 16, is a terrific place to start.
2. Lady Chatterley's Lover
Lady Chatterley, as she has an affair with the estate's gamekeeper after her husband suffers paralysis during World War I. This movie has it all—sexual tension, flirtatious banter, and sneaky looks.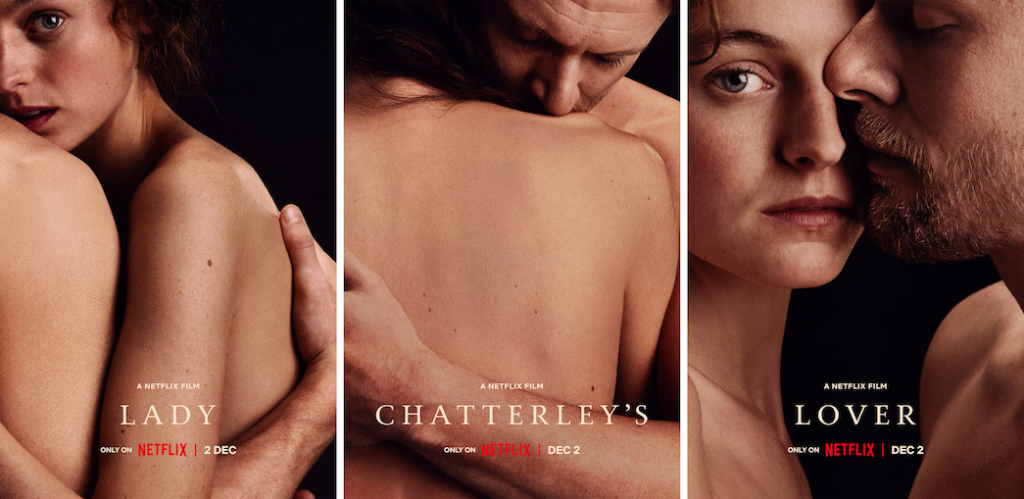 The Hottest Sex Scene 🍑
When Oliver, the gamekeeper, and Connie, Lady Chatterley, finally have sex. Outside. on the floor of a barn. alongside a fireplace. 🔥 Watch here: Sex Scene Video
3. Sense8
The eight characters in Sense8 are telepathically linked and have the ability to relive each other's lives. Even though Sense8 was canceled after only two seasons, Netflix decided to revive it with a two-hour series finale film that concludes with a 14-person orgy.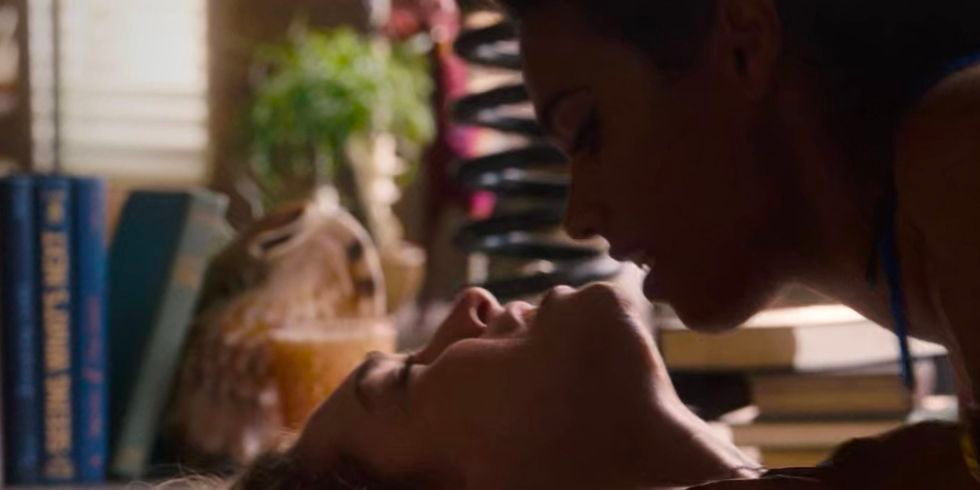 The Hottest Sex Scene 🍑
Said Orgy (at the 2:21-ish mark). 🔥 Watch here: Sex Scene Video
4. White Lines
You'll start drooling in the first hour of this film, which is about a young woman who travels to Ibiza to look into the disappearance of her brother.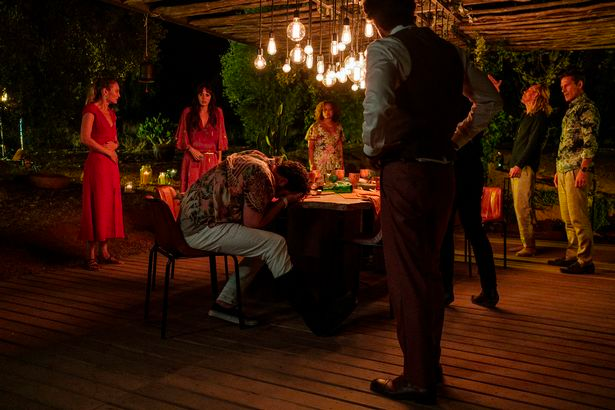 The Hottest Sex Scene 🍑
This series starts off with a pretty hot sex party scene (around the 40-minute mark), so you already know it's going to be fantastic.
5. Duck Butter
In this independent film, two women decide to spend the entire day together and have sex at regular intervals. Naturally, it features a number of unbelievably seductive, must-see sex scenes.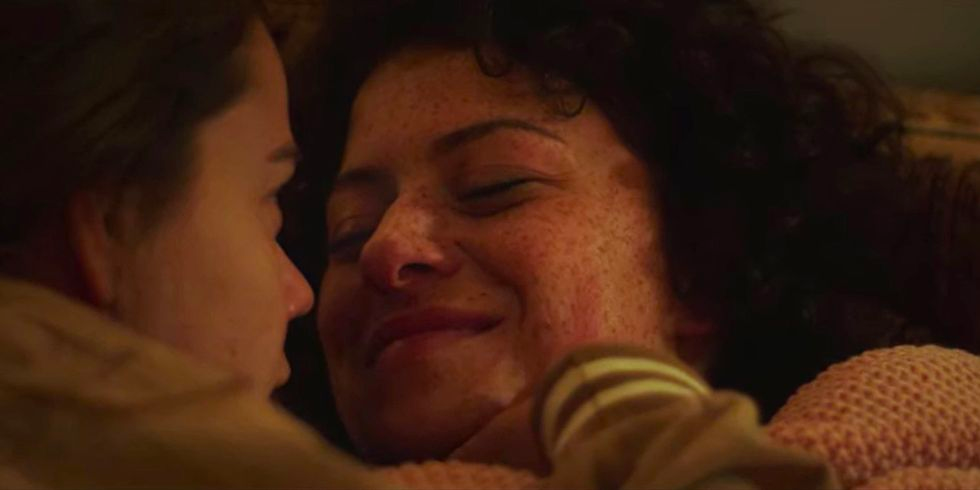 The Hottest Sex Scene 🍑
the first time the two main characters have intercourse, which occurs at about the 15-minute mark—is possibly the longest and most drawn-out scene in the entire movie. 🔥 Watch Here: Sex Scene Video
6. She's Gotta Have It
The series follows Brooklyn-based artist Nola Darling as she struggles to balance her open relationships with three different men and a woman while dealing with gentrification in her beloved Fort Greene neighborhood.
The Hottest Sex Scene 🍑
A 2.5-minute love scene within the first 10 minutes of the season 2 premiere. It's quite hot and well-executed.
7. Easy
This three-season comedic anthology series from 2016 is stuffed with steamy dialogue and plotlines. Easy takes a very open look at relationships and sex, resulting in some of the sexiest and most real-feeling moments now available on Netflix.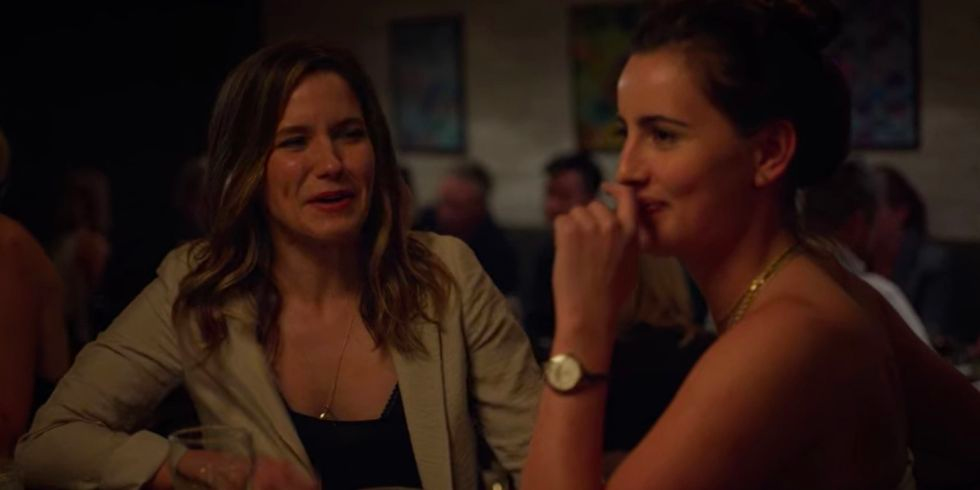 The Hottest Sex Scene 🍑
In season 1, episode 6, Malin Akerman, Kate Micucci, and Orlando Bloom form an awkwardly seductive trio. 🔥 Watch Here: Sex Scene Video
8. Cable Girls
One of the first Spanish Originals on Netflix, this soap is set in 1920s Madrid. With plenty of contemporary love surprises, it has all the fantastic period-appropriate costuming that will have you wanting more.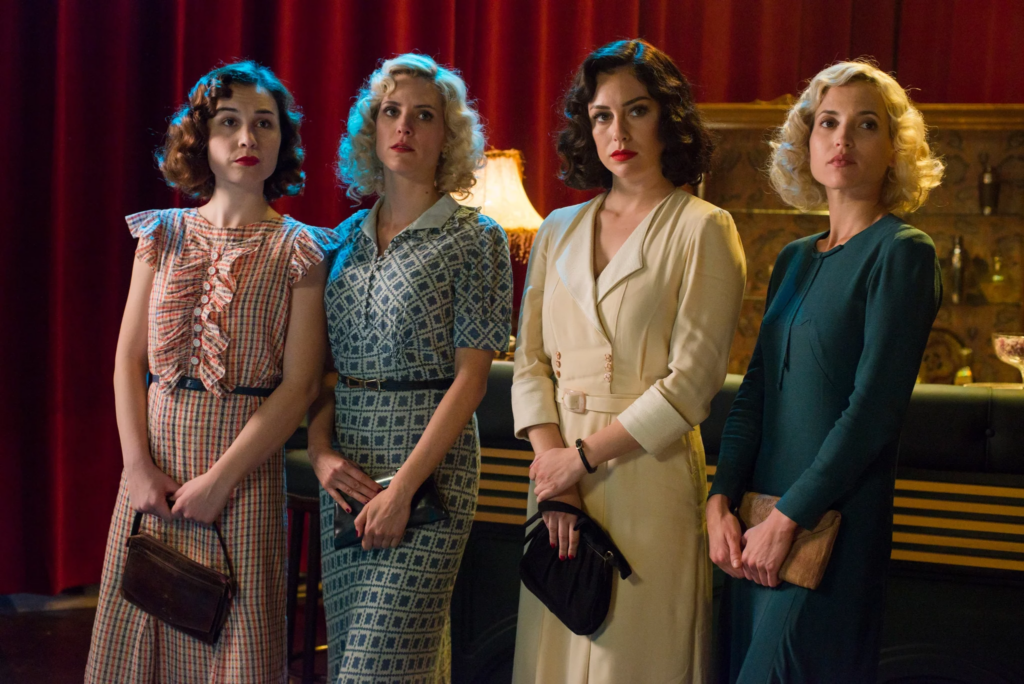 The Hottest Sex Scene 🍑
Sara, Carlota, and Miguel have a polyamorous triad relationship in season 1, which results in many steamy scenes between the three of them. 🔥 Watch Here: Sex Scene Video
9. Ibiza: Love Drunk
A lot of the hook-up scenes in any "girls' trip" movie are going to be spicy. And Ibiza: Love Drunk does not let you down, despite the fact that it does not exactly have a lot of full-frontal.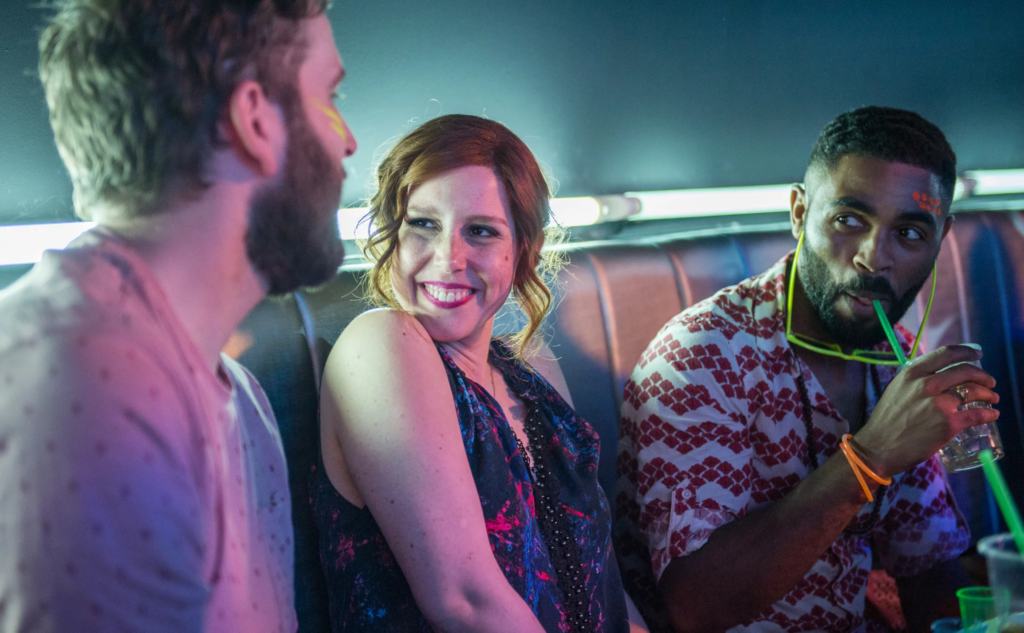 The Hottest Sex Scene 🍑
Gillian Jacobs and Richard Madden, who plays a celebrity DJ, let your imagination run wild.
10. Sex/Life
Sex/Life on Netflix is probably something you've already "enjoyed," but if not, you definitely shouldn't miss it. The tale may be anything, but the sex is unbelievably scorching, as the title says.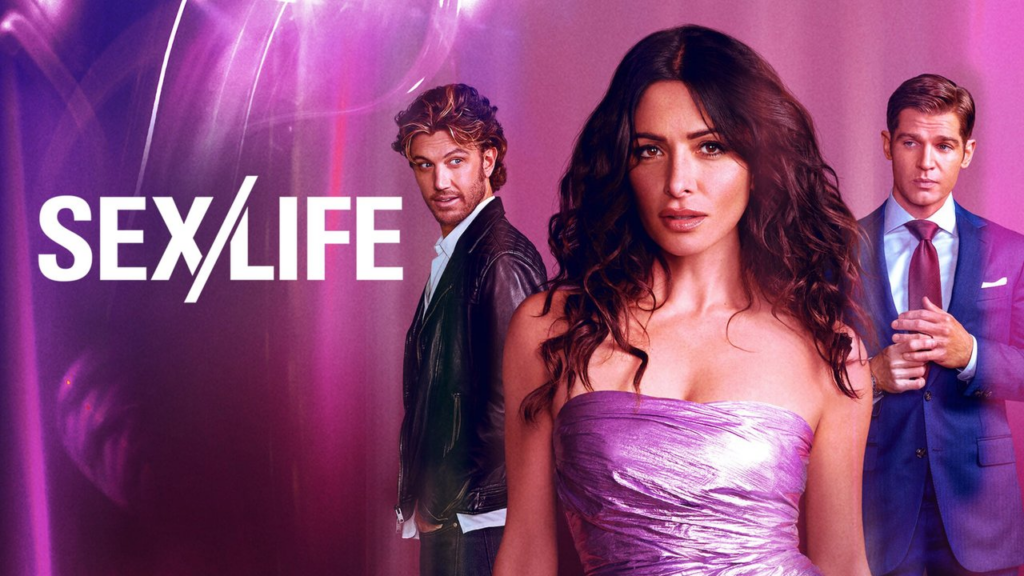 The Hottest Sex Scene 🍑
When the main character discusses mind-blowing CAT in episode 5. 🔥 Watch Here: Sex Scene Video
11. Deadly Illusions
Although Deadly Illusions only received a 15% rating on Rotten Tomatoes, it's still a lot of fun and sensual to see. Kristin Davis plays a retired author who fantasizes about her nanny.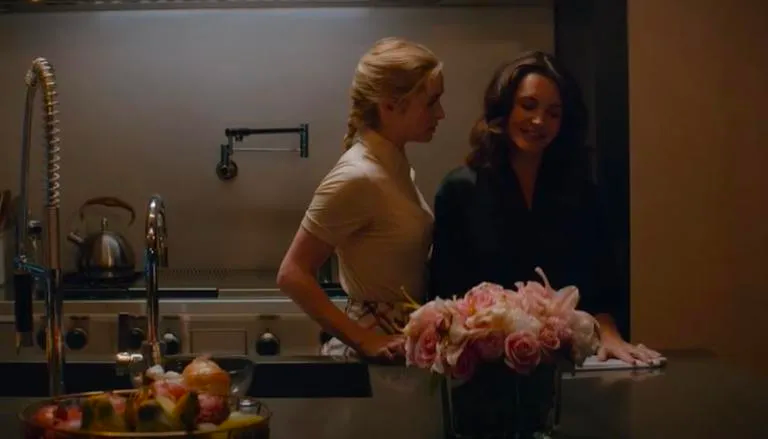 The Hottest Sex Scene 🍑
Kristin Davis getting devoured by the nanny in the kitchen is hard to beat. 🔥 Watch Here: Sex Scene Video
Final Words
Overall, the Netflix sex scenes on this list provide a tantalizing peek into the platform's steamier side. You'll find something to appeal to every taste in this mix of romance, drama, and comedy. No matter what you're looking for this Valentine's Day, these scenes are sure to provide some sensual entertainment.
Prepare to be surprised and aroused by some of Netflix's best sex scenes by grabbing some popcorn and a cozy blanket. The following scenes are sure to spice up your Valentine's Day, whether you watch them alone or with a partner. 💦