MTV Roadies is undoubtedly one of the most popular television reality shows in India. It won't be wrong to say that the youth of the country are crazy for this. Roadies is a much popular version of Road Rules and in fact, one of the most popular shows. Even after 13 seasons, it is continuing pretty strong and the audition follows the same process as previous ones.
The show is hosted and judged by some of the most popular faces in the industry like Raghu Ram, Rajiv Laxman, Nikhil Chinappa, Raftaar, and many more.
Most of the Roadies winners have made their mark in the industry. Here's a look at some of the most famous faces.
MTV Roadies Winner Season 1- Rannvijay Singha
Who doesn't know Rannvijay? In fact, he is one of the most known faces of MTV Roadies. After winning the show, he hosted a couple of seasons and eventually became a judge. He's a host, actor and presenter.
MTV Roadies Winner Season 2 – Ayushmann Khurana
This man needs no introduction. He started his journey from Roadies and now is among one of the top names in Bollywood. Before making his debut in Bollywood, he was a television anchor.
MTV Roadies Winner Season 3 – Parul Shahi
Parul Shahi from Delhi was the winner of the third season. It was for the first time in the history of Roadies that any lady took away the title. She displayed great strength.
MTV Roadies Winner Season 4 – Anthony Yeh
Hailing from Kolkata, Anthony Yeh made his mark in Roadies after winning season 4. However, luck did not favor him much as fans did not get to see him make a comeback to either TV or big screen.
MTV Roadies Winner Season 5 – Ashutosh Kaushik
Trending now: MTV Roadies Audition 2021
Roadies 5 is the first season to be shot away from India. He made a mark as he won Season 5 of Roadies and then went on to win the season 2 of Bigg Boss. Currently, Ashutosh is an actor and model based in Mumbai. He got his break in the big screen with the movie Zila Ghaziabad.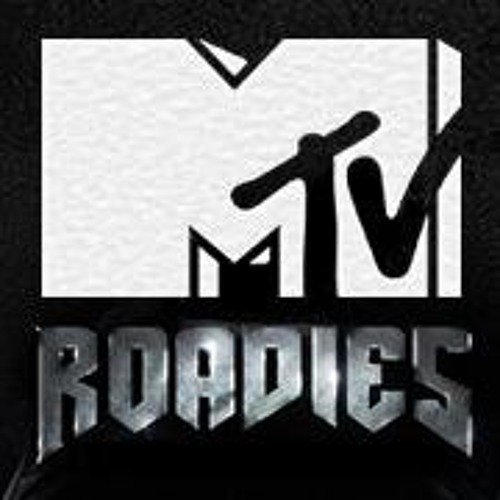 MTV Roadies Winner Season 6 – Nauman Sait
Season 6 of Roadies was extremely popular because it had the maximum number of contestants. However, Nauman Sait played his charm and won the season.
MTV Roadies Winner Season 7 – Anwar Syed
Roadies season 7 was special in its own way. Unlike the other seasons, it was shot in three different locations. Anwar Syed won the season.
MTV Roadies Winner Season 8 – Aanchal Khurana
The second lady winner of the show was none other than Aanchal Khurana. After winning the show, she went to star in different television serials.
MTV Roadies Winner Season 9 – Vikas Khoker
Vikas Khoker won the ninth season. Being one of the most known faces of Roadies, he was involved in quite a lot of controversies.
MTV Roadies Winner Season 10 – Palak Johal
Season 10 saw the rise of another female contestant winning. Palak Johal led the show to become the leading female winner.
MTV Roadies Winner Season 11 – Nikhil Sachdeva
He is indeed one of the most deserving winners yet. Roadies means to challenge your boundaries. He did that. Nikhil auditioned for Season 10 but couldn't get through because he was overweight. He returned for season 11 and won the show.
MTV Roadies Winner Season 12 – Prince Narula
Prince is infact one of the most popular winners of Roadies after Rannvijay and Ayushmann. After Roadies, he won Bigg Boss, and Splitsvilla. In fact, in Splitsvilla he was given the title of Ultimate King.
MTV Roadies Winner Season X4 – Balraj Singh
Balraj won Season X4. He is based in Jalandhar and is a model. He is the first turbaned Sikh to have won the title.
MTV Roadies Rising Winner – Shweta Mehta
One of the most active and fit women winners from Roadies was none other than Shweta. Shweta displayed her passion for fitness through Roadies. She is an athlete popular for her body-weight training.
MTV Roadies Xtreme Winner – Kashish Thakur Pundir
Kashish Thakur Pundir is an MMA expert. Belonging to Neha Dhupia's gang, Kashish made sure to make his mark.
MTV Roadies Real Heroes Winner – Arun Sharma
Arun belonged to Raftaar's gang in the 17th season. This season was one of the most unique ones as the real heroes got a chance to be featured in the show. MTV Roadies team made sure to highlight their achievements.
MTV Roadies Revolution Winner – Hamid Barkzi
Hamid has been one of the most talented performers. He displayed great strength throughout his journey. He willfully accepted the challenges and made sure to deliver the best performance thereby making him and his gang leader Nikhil win the task.
MTV Roadies 2022 – Journey to South Africa Finale Winner – Ashish Bhatia and Nandu
A new format and new host and a never forgetting journey to South Africa. Sonu Sood, who took the new hosting duties was fab through out. Ashish and Nandu who won the finale of the season 18 were against these pair,
Kevin Almasifar-Moose Jattana
Yukti Arora – Jaswanth Bopanna
Gaurav Alugh-Simi Talsania
Jab kisi cheez ko shiddat se chaho toh puri kainaat usse tumse milwane ki koshish mein lag jati hai!🔥

Congratulations to #Nish for winning the Roadies journey!🤩@InfinixIndia

Re-watch the full season of MTV Roadies Journey In South Africa anytime on @justvoot pic.twitter.com/W8bILDJ0Me

— MTV Roadies (@MTVRoadies) July 10, 2022