Twitter was flooded in amazement after most of them saw a flash of light in the sky. Some termed it to be an alien invasion, whereas some called it a UFO. However, this wasn't the case. The flash of light which was witnessed by a number of people in the California was nothing but SpaceX's Falcon Launch. The ray of light came flashing from a desert and vanished somewhere. People were awestruck by this. Twitter was full of videos and images giving their own variations of the white light. This flash of light that came from a desert was also not the three wise men, The Magi, during Christmas.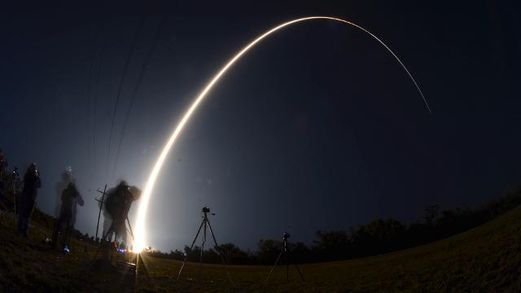 This ray of light was SpaceX's Flacon 9 rocket launch that took off from Vandenberg Air Force Base near Santa Barbara. People took to social media to share pictures of this white light that flashed in the clouds of San Jantico Mountains.
Elon Musk, A space entrepreneur and CEO of SpaceX also took to Twitter to share a picture of the white light taunting Twitteratis. He called this a "Nuclear UFO from North Korea".
Time of SpaceX Launch
The live show began on SpaceX's website around 5pm PT, a few hours before the launch. The rocket was launched at 5:30 pm. It was reported from the Twitter of SpaceX that the engines were cut off at 5:45pm and the stage of separation began. The second stage engine was to burn underway. This however did not stop the people from sharing their awestruck responses in Twitter. They continued with it. SpaceX even took to Twitter and their website to share every detail about the Rocket launch.
After few minutes, the second stage engines were also cut off. After the cutting off of the second stage engine, it went to the coast phase.
10 satellites were delivered by Falcon 9 for Iridium. Iridium focuses on data satellite communication. Falcon 9 carried the fourth set of satellites out of 75. All these together will form the next generation of global satellite communication system which is termed IridiumNEXT for low-orbit Earth.
After the launch
Half an hour after the launch, the satellites were moved out of rocket. However, that of first stage of Flacon 9's launch was not recovered. SpaceX did not put any effort to recover it because it had done launches from Cape Canaveral in Florida.
The next plan of Iridium is to replace world's largest commercial satellites network. Instead of it, low orbit Earth satellites would be installed which would form a part of IridiumNEXT.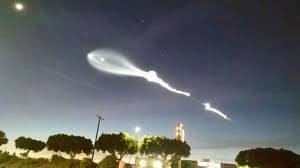 According to a statement given by Iridium in a press conference, the company hopes to "fast speeds and higher throughput's for…aviation, maritime, Internet of Things, terrestrial and government organizations".
The company also aims to strengthen the measures to control air trafficking and surveillance system. Iridium hopes that after the completion of instalment of IridiumNEXT, various companies would purchase its service. The service promises to provide full time global visibility of aircrafts that has broadcast technologies installed.
SpaceX Launch Reaction in Twitter
Twitter just couldn't hold themselves back and were completely awestruck. They had been continuously sharing pictures and several hashtags related to this were continuously trending in Twitter.