SpaceX never fails to amaze people. It has always taken people back by awe and people always look forward to its creations. Previously, with its rocket launch that almost looked like a flash of light brightening up the skies like a UFO it amazed people.
Now, once again it has launched the Dragon Cargo Capsule. Dragon is the reusable spacecraft developed by SpaceX. Currently, SpaceX is also working towards developing Dragon V2. Originally, Dragon ship was developed for human transport but is currently been used for delivering cargo for ISS. Now, it has been working towards to develop Dragon which will allow it to fly crew.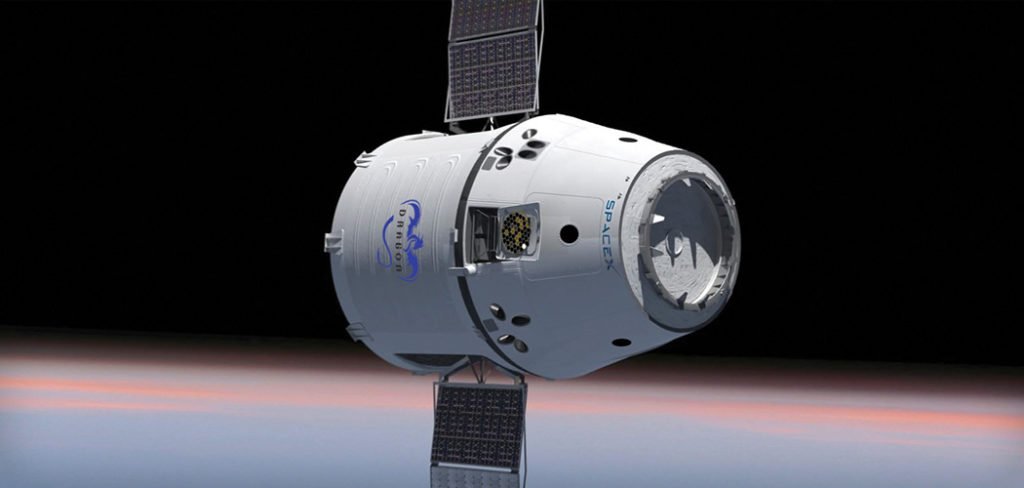 Space Station Delivery
The Space ship which left the International Space Station, a month ago has finally returned to Earth on 13th January, 2018 (Saturday). It was on a month long delivery mission for NASA. This trip of Dragon marked the second trip of the ship to space.
Updates about the capsule's return
The Dragon Supple Ship finally detached itself from the space robotics' station arm at 4:58 am EST or 9:58 GMT. After being detached, the unscrewed ship started firing thrusters and this symbolised that it would return back to Earth. Exactly at 10:39 am EST (15:39 GMT), the company announced that the spaceship had successfully launched in the Pacific Ocean. It landed at Pacific Ocean's off coast at Baja California and was retrived by SpaceX.
To inform people of the capsule's return, SpaceX took to Twitter. They tweeted at 4:21 PM "Good splashdown of Dragon confirmed, completing the second resupply mission to and from the @Space_Station with a flight-proven commercial spacecraft."
Details of Dragon Cargo
Currently, Dragon carried about 4100 lbs (1860 kilogram) of cargo to Earth. Most of this cargo, is geared from human and animal research. Also, it is geared from lots of other experiments too. This gear includes hardware that were from an experiment by a space manufacturing company, Made in Space.
It had 3D print ZBLAN glass fibre optic wiring in space, and has a group of live mice from NASA's Rodent Research 6. This was done to develop the medications that help in recovering from muscle loss in space. This was reported by NASA officials.
The Falcon 9 rocker was launched by SpaceX back in December 15, 2017. This rocket marked the launching of Dragon mission. However, the capsule arrived at International Space Station (ISS) on December 17. This mission which was SpaceX's 13th resupply flight for NASA resulted in delivering 4800 lbs (2177 kilogram) of supply and various gears for the astronauts.
Apart from delivering cargo, this mission also marked the beginning of SpaceX's rocket reusability program. Both, Dragon capsule and Falcon Rocket 9 made their second trip to space on this cargo mission. The Falcon 9 booster's first stage of mission was earlier launched with a different Dragon capsule back in June 2017.
Also, this current Dragon capsule previously visited the space station back in April 2015. A full description about this Dragon capsule has been provided on the official page of SpaceX.