Bigg Boss OTT is an Indian reality show which stormed into the digital world with its first season. Combining drama, emotions and entertainment, the show captivated the audience with its unique format. From celebrity contestants to high-voltage tasks, Bigg Boss OTT took the concept of reality TV to new heights, creating a buzz that left viewers eagerly awaiting each episode. Here are the top controversies from this season:
Bigg Boss OTT: Zeeshan vs. Pratik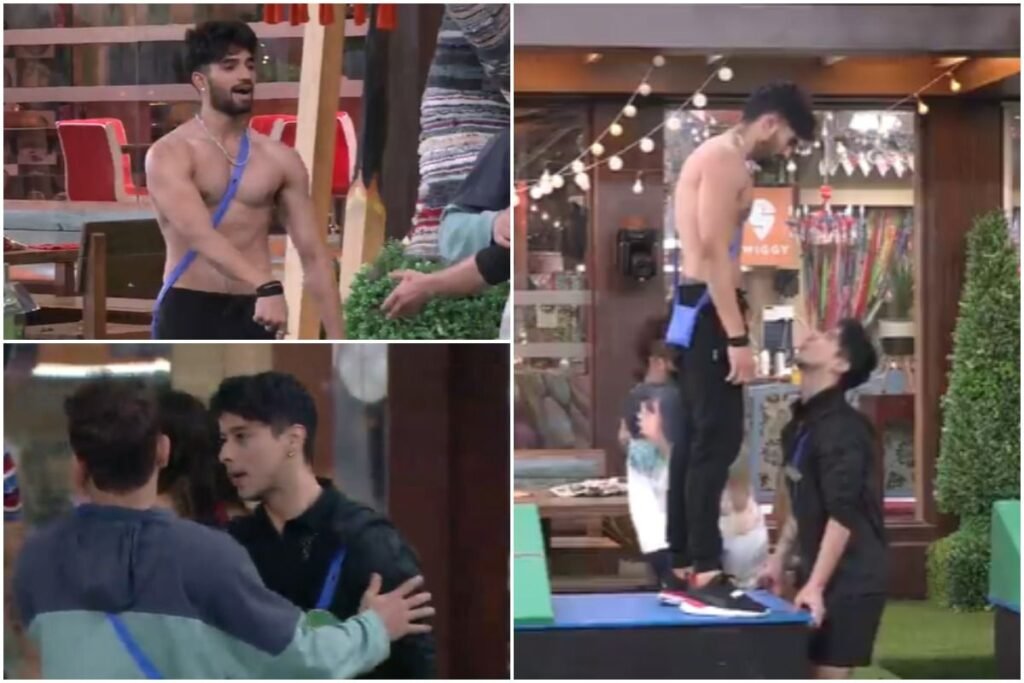 Zeeshan was asked to leave the Bigg Boss OTT house following a heated quarrel with fellow contestant Pratik sparked a major controversy. Viewers expressed mixed opinions, with some condemning Zeeshan's aggressive behaviour while others questioned the severity of the punishment as both the participants were at fault, but only Zeeshan was asked to leave the show. After his eviction, when Zeeshan showed the audience the scars from his fight with Pratik, he received a lot of empathy from his fans.
Bigg Boss OTT: Shamita vs. Akshara
A heated argument between actress Shamita and Akshara turned into a larger discussion about gender dynamics and misogyny within the Bigg Boss OTT house. The fight began with a bottle of salt which ended with Akshara age-shaming Shamita Shetty. Akshara mocked Shamita and called her 'maasi' and said that it was the perfect way to describe Shilpa Shetty's sister. Their clash led to accusations of patriarchal behaviour and sexist comments. 
Bigg Boss OTT: Karan Johar's Favouritism
Since the inception of Biggg Boss OTT, the host of the show – Karan Johar, has faced criticism for displaying favouritism. The controversy emerged when he showed empathy towards Shamita Shetty during her quarrel with Divya Agarwal. Shamita and Karan Johar are friends outside the house, and he also played a pivotal role in launching her acting career in Mohabbatein. This led to accusations of Karan consistently targeting and criticising Divya. Fans took to social media to express their discontent.
Bigg Boss OTT: Neha Bhasin Kissed Ridhima Pandit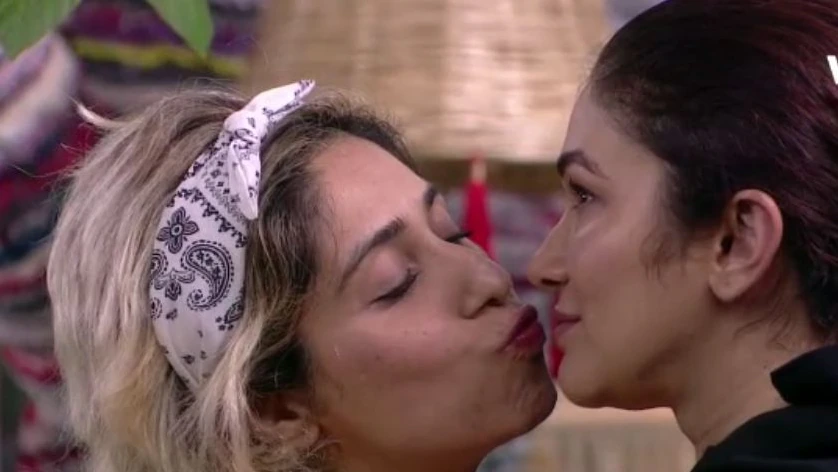 During one of the tasks, Neha Bhasin, the Punjabi singer, surprised everyone by kissing TV actress Ridhima Pandit. The incident created a murmur on social media that had mixed reactions. While some criticised the act as cheap or inappropriate, others defended Neha, saying that Ridhima seemed to have a positive reaction – because she had smiled.
Uorfi Javed Expressed on How She Wanted to Kill Divya and Zeeshan
Uorfi Javed was the first contestant in the Biggg Boss OTT house to be evicted from the show. She had a confrontational exit as before she left, she engaged in a verbal fight with Zeeshan and experienced an emotional breakdown. During an interview with her, when asked about her feelings towards Zeeshan and Divya, Uorfi expressed intense hostility, saying, "Bitter". She also said that she hated Zeeshan so much that she wanted to shave his head.
These are just a few of the many controversial events that had taken place in the house of Bigg Boss OTT Season 1. Yet, the show continued and Divya Agarwal emerged as the winner for this season.