The Sci-fi show, Stranger Things featuring a group of kids exploring supernatural exploits released its Volume 2 on July 1. The show shattered all records of watch minutes in a single week by crossing 7 billion minutes of viewing time.
The Millie Bobby Brown-led show released the volume 1 of Season 4 on May 27th and ever since then the audience is loving the captivating storyline. The first season dropped back in 2016 and stars,
Millie Bobby Brown
Charlie Heaton
Caleb McLauglin
Noah Schnapp
Gaten Matarazzo
Finn Wolfhard
Winona Ryder
David Harbour
Natalia Dyer
Sadie Sink
Joe Keery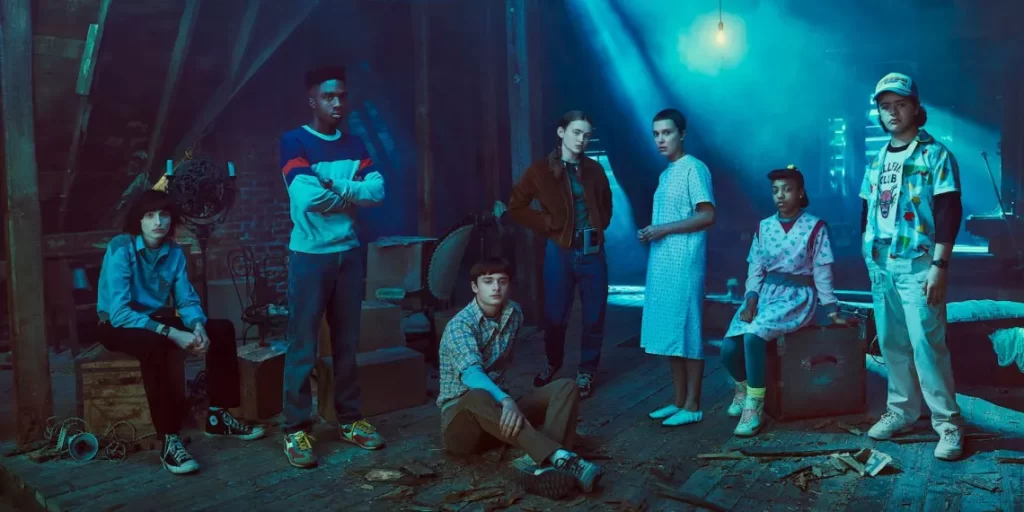 Netflix Crashes after Stranger Things Season 4 Volume 2 Release
As per the sources, the show became the first of the lot to exceed 7 billion minutes of watch time in a single week. OTT giant, Netflix crashed right after the release of Volume 2 of the Season 4 for a few minutes, that's the power of an astonishing storyline and a star studded cast.
It will be worth the wait for the 5th Season as it will be the last in the line though there hasn't been any news around its release so far. Stay tuned for more updates around your favorite Sci-fi show!