Love Island has captivated audiences around the world ever since it was first launched on July 9, 2015. It aired on ITV2, a British television channel known for its entertaining and innovative programming. Since its inception, Love Island has become a global phenomenon, with multiple versions and adaptations in various countries.
The show follows a group of young, attractive singles as they live together in a luxurious villa, forming relationships and facing challenges in the pursuit of love and a chance to win a cash prize. On June 5, 2023, the show returned for its 10th season.
Maya Jama is the host of the show, while Iain Stirling is the narrator. A new batch of singles has entered the villa with the main objective of forming connections with those who have caught their attention. The show began with 11 contestants, but new singles have also entered the show on different dates. As the episodes unfold, viewers are encountered with several surprises and dramatic moments.
New love interests, unpredictable shifts in affection, and the arrival of fresh contestants have kept up the entertainment level for the audience. Let us take a look at the current couples and individual participants in the Love Island villa.
Couples in Love Island 2023 Season 10
The couples of Love Island are as below:
Leah Taylor and Montel Mackenzie
Jess Harding and Mitchel Taylor
Ella Thomas and Tyrique Hyde
Catherine Agbaje and Scott Van Der Sluis
Singles in Love Island 2023 Season 10
Here are the contestants who are still single on Love Island:
Whitney Adebayo
Sammy Root
Who Were Dumped in Love Island 2023 Season 10?
Here are the contestants who have already been dumped on Love Island 2023:
Malissa Nichol
Mehdi Edno
Molly Marsh
Andre Furtado
Charlotte Sumner
Ruchee Gurung
George Fensom
How to Watch Love Island UK Season 10?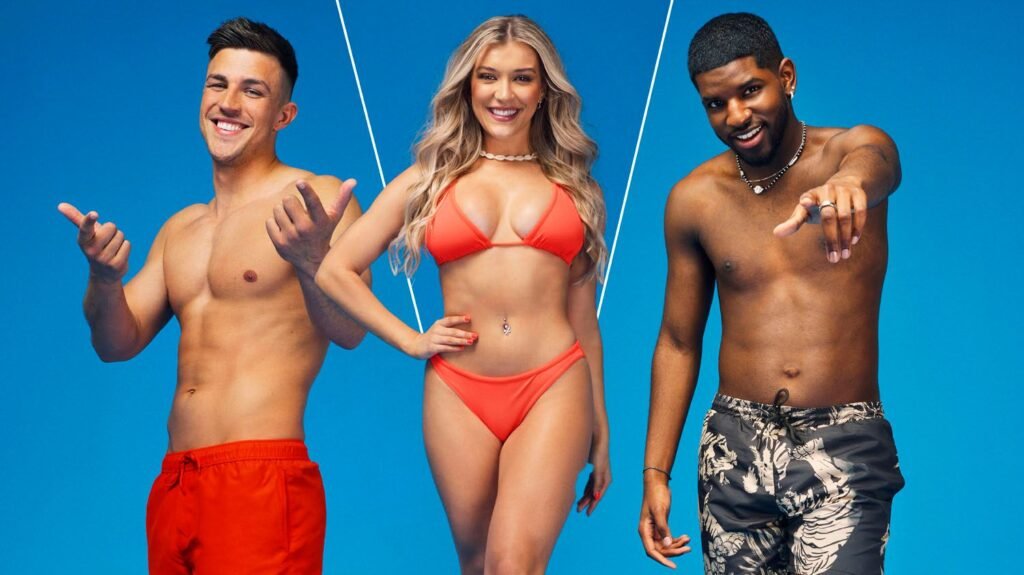 Love Island UK Season 10 airs on ITV every day, excluding Saturdays, at 9 pm GMT. UK audiences can watch the show regularly during this time slot. In case viewers miss any episodes, they can conveniently catch up by utilizing ITV's on-demand service, ITVX. This platform allows viewers to access and watch previously aired episodes at their convenience.
How to Vote in Love Island 2023?
To show support for your preferred couple or islanders on Love Island 2023, you have the option to download the Love Island app and participate in the voting process.
Can I vote for my Favorite Couple or Islanders?
You can download the Love Island app and vote for your favorite islander or couple. The voting period is quite brief, and viewers need to be quick to vote for their islander or couple.
Do visit our website to stay updated with more news on Love Island 2023 series 10.