Ella Barnes, a 23-year-old participant in Love Island. She is a championship dancer and model from Kent. She was the latest 'bombshell' to make an entrance in the villa of Love Island. 
How Ella Introduces Herself!
She describes herself as a confident and bubbly individual but also emphasizes her loving and compassionate nature. She believes that her good heart becomes apparent once people get to know her. Ella acknowledges her fiery side, expressing that she fearlessly stands up for what she believes in and addresses any wrongdoing. When it comes to her ideal partner, Ella values confidence, humor, and loyalty above all. While she finds Mitch cute, she also mentions that footballers like Scott and Tyrique are potential options for her.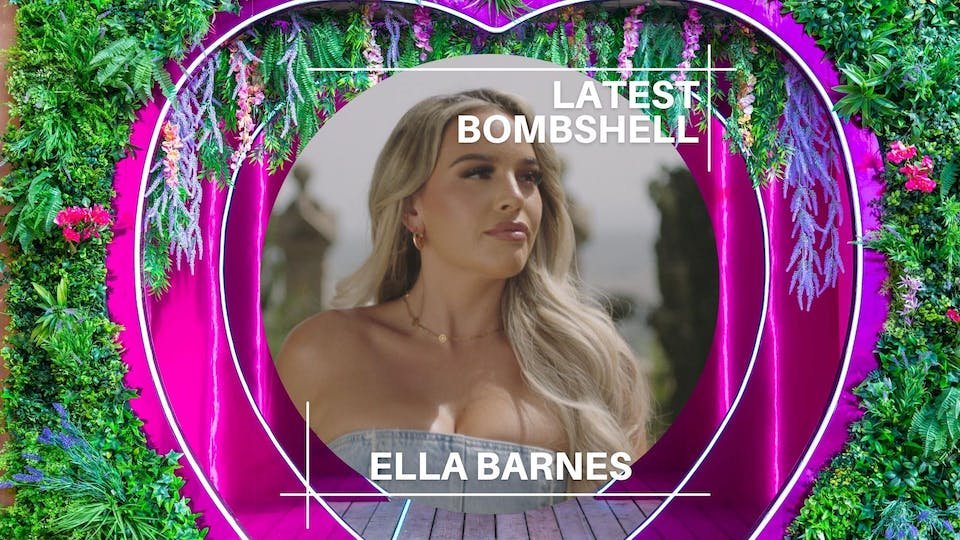 About Ella Barnes 
Ella Barnes has about 36,000 followers on Instagram. She regularly posts pictures for her followers. Her pictures are beautiful and also reveal the glamorous life she leads. 
She is 5'2 and completed her studies at Homewood School in Tenterden. Ella has showcased her exceptional talent as a dancer by performing with the prestigious English Youth Ballet at The Marlowe Theatre in Canterbury, and achieving a remarkable national title. Her dedication and skill have earned her recognition and admiration within the dance community.
Furthermore, in 2012, she was selected as an Olympic torch bearer, playing a prominent role as the flame journeyed through Kent – she ran 300m from Northgate to Broad Street in Canterbury city center. Her remarkable achievements and positive influence on fellow students led to her nomination by her teacher, Charlie Price, from Homewood School, who recognized her as an inspiring figure.
According to her Linkedin page, in 2015, she won the Great British Championship in freestyle disco dance for her age group.
After completing her studies in Homewood, Ella further pursued her studies in business marketing and law at West Kent College and Ashford College.
A Successful Woman!
Presently, she has established her own successful business named Beauty By Ell, where she works as a qualified make-up artist and beautician. With an outstanding rating of five out of five based on 67 reviews on Facebook, clients highly recommend her services, expressing their satisfaction and trust in her work.
Stay updated with more news on Ella Barnes on our website!