The DC Movie Universe has finally got its new Superman. Although it's heartbreaking to see Henry Cavill leave, it has been a long wait to finally know the new Superman. Meet
David Corenswet, the new Man of Steel in James Gunn's upcoming Superman: Legacy. On Tuesday, director James Gunn finally revealed on Twitter that David Corenswet would play the Superman role opposite Rachel Brosnahan as Lois Lane. 
The new DC movie universe has been set in motion for a long time now. And it will feature different timelines from what we are familiar with. James Gunn's Superman: Legacy is set to be the first movie in this new phase.
The studio's co-heads of the film have labeled a collection of projects as Chapter 1: Gods and Monsters, showcasing various stories through both television and film. Among these projects is Legacy, alongside other titles such as Supergirl: Woman of Tomorrow and The Authority.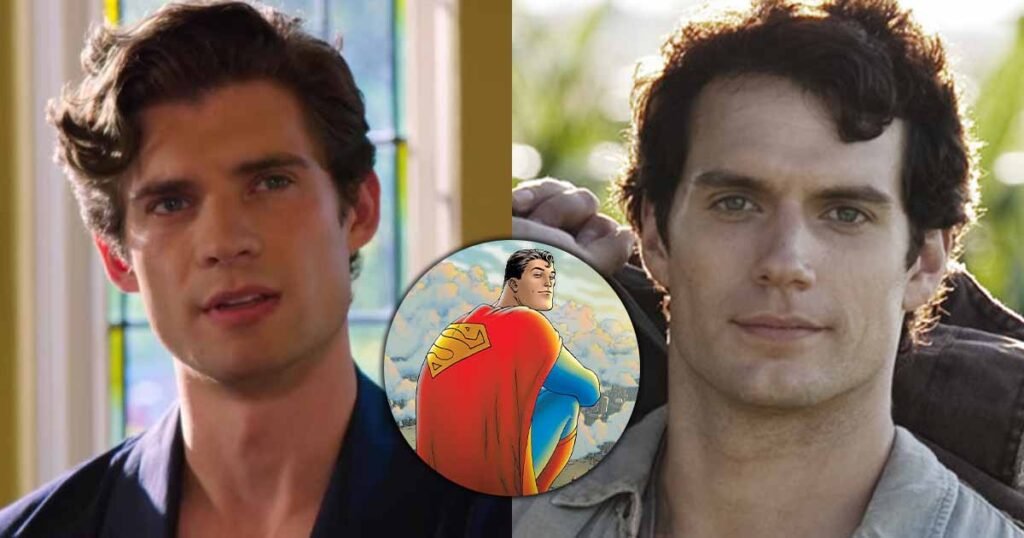 Now the big question is, who is David Corenswet? While many know him from the "house of cards" and "the politician", for those who don't know David Corenswet, this article is for you.
Who is David Corenswet? 
David Corenswet was born in 1993 in Pennsylvania. He started his acting career at a very early age as a child actor playing in a local theater along with his father. Later moved to New York City to attend The Juilliard School, where he received his Bachelor degree in Fine arts in 2016. He's currently 29 years old and the youngest actor to play Superman on big screens. He certainly has the Clark Kent look and a big tall figure with 6'4″ height.
Becoming an actor wasn't part of his initial planning. Although his father used to work as a stage actor, later, he joined his wife as a lawyer. As a child actor, he made appearances in many theater shows like Arthur Miller's All My Sons, Macbeth, La Vie En Bleu, and The Forgiving Harvest. Corenswet likes to keep his private life away from the public's eye. But for all his female fans, the man is currently not in any relationship except with his dog.
What are the Shows and Movies he has done? 
Most of us know David Corenswet from House of cards. However, he has done many roles prior to that, including,
Elementary, Affairs of State and Instinct. His break in career came in 2019 when he got the main lead in Ryan Murphy's The Politician, along with the showrunner's 2020 series Hollywood.
The 29-year-old actor has also been on HBO's We Own This City. And more recently, he's the lead in Netflix's Look Both Ways and A24's Pearl. But no doubt, Superman: Legacy is Corenswet's first major break into big-budget superhero movies. But Superman is not his only upcoming project. We will see him in FX's The Answers, Searchlight's The Greatest Hits, AppleTV+'s Lady in the Lake, and Universal Pictures, Warner Bros., and Amblin Entertainment's Twisters.
Is David Corenswet a Superman Fan?
The answer is yes. He may not be a die-hard fan like Henry Cavill. But as a child, his favorite DC superhero was Superman. He has been told many times by so many people around him that he kinda looks like Clark Kent. In an interview with Entertainment Weekly back in 2019, he stated,
"My pie-in-the-sky ambition is definitely to play Superman,". Also added, "I would love to see somebody do an upbeat, throwback [take on Superman]. I love the Henry Cavill dark and gritty take, but I would love to see the next one be very bright and optimistic."
What is David Corenswet Net Worth? 
While it's hard to guess the exact net worth of David Corenswet, we have a rough estimate. The media source Pop Buzz recently published the actor's potential net worth, asserting an estimated range of $300,000 to $500,000.
When will Superman: Legacy be Released? 
So far, we don't know who else is going to be in the cast of Superman: Legacy. We will be sure to update the page as soon as any information is out. Furthermore, there hasn't been any official date of the movie release. So we may have to wait longer to see David Corenswet as the Man of Steel in action.