Xiaomi's Redmi recently launched the K20 and K20 Pro, and it happens to be one of the best camera phones of 2019. This year marked to be one of the bests for Xiaomi. Over the years, Redmi has launched a variety of smartphones and has proved to be extremely beneficial for the company. This year began with the introduction of Redmi Note 7 series. In the coming times, Redmi is planning to launch a wide range of smartphones and is currently working on a 64MP camera.
Weibng, one of the potential sources, confirmed that Xiaomi would be launching a 64MP camera. The camera will be able to shoot pictures up to 20MB size. Hence, with the 64MP camera mode, you will be able to shoot 48MP pictures. Therefore, you will be able to get proper details of every image. 
Read more: Redmi Note 7 – The Best Selling Smartphone
Xiaomi's Redmi 64MP Camera Phone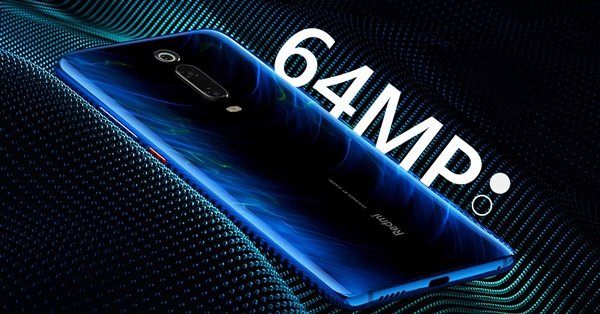 To launch the 64MP camera, Redmi will be using the Samsung ISOCELL Bright GW1 sensor by Redmi. Xiaomi has given an official confirmation about the 64MP camera being able to click pictures of quality similar to that of superior 8K TV. Xiami also said that their 64MP camera phone would have quad cameras on the rear panel. The other camera details are to be revealed.
Apart from the camera size, nothing yet has been released by the company about the phone. Rumors state the phone would be called Redmi Note 8 Pro. However, there is no official declaration about the name or price from the side of the company. The phone will be available in the market after a few months so that you can try it.