It has hardly been a month since Redmi Note 7 was launched in the market and therefore, has become one of the most selling smartphones. According to the Redmi CEO, Lunch Weibing, Redmi Note 7 has been able to sell off about 1 million units. Eventually, the phone became the first one under Xiaomi Brand to have sold this much.
Redmi Note 7: Increase in sales
This week, the phone went on sales in China and the figures achieved were a result of a mere three weeks. Although it is only available in China, the phone has made significant achievements. The release of the phone in India is being anticipated in the coming times.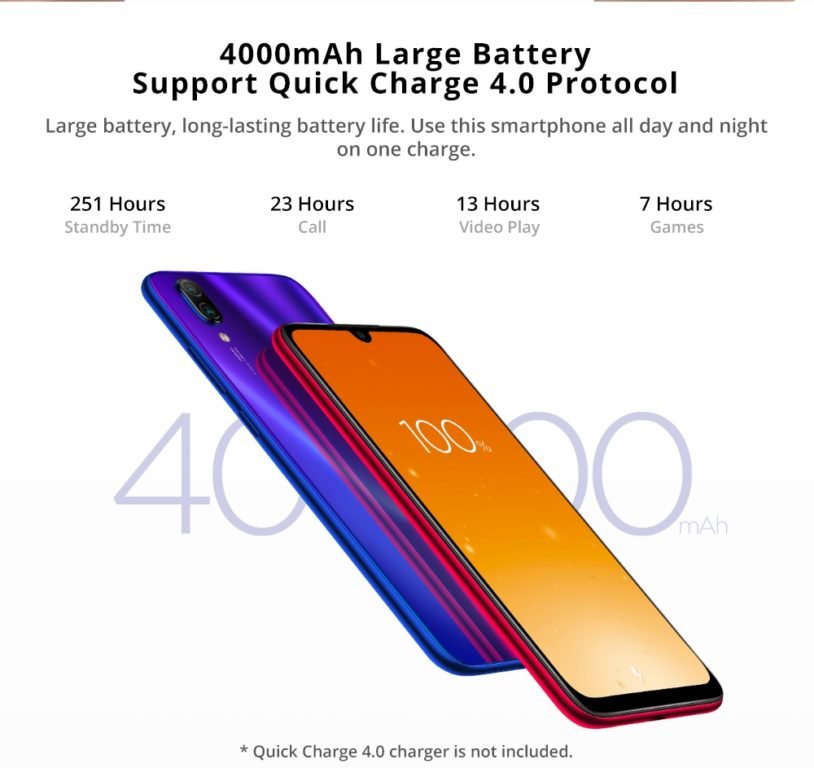 As per the Weibo reports of Tuesday, the phone has been able to sell off 1 million units just in China. The phone launched in China on 10 January and had achieved this grand feat. The Chinese market noted the arrival of the phone since 15 January. When the phone was put up for sales, the company said that they expect the phone will be able to sell off 1 million units in January.
[addthis tool="addthis_relatedposts_inline"]
Note 7: Phone variants
The phone has extensive features which make everyone attracted to it. It is available in their types which begins from CNY 999 and extends to CNY 1399. The CNY 999 one has 3GB RAM with 32GB internal storage. The CNY 1199 has 4GB RAM with 64GB internal storage. The CNY 1389 features 6GB RAM with 64GB storage. Soon the market will also witness the coming in of 6GB with 128GB storage.
India too is expected to witness this grand phone soon. It is to see how the phone will perform in India.