Apple is indeed popular among the audience for its annual phone launching event. But since the lockdown happened and coronavirus broke out, people did not expect the event to take place. However, it is taking place and with full power. But what's in store for the audience? This may not be the right question to ask. Instead, ask what it is that is not in the store for the audience.
Apple is bringing about a huge range of features that you just cannot miss out on. And honestly, iPhone 12 Pro is a huge leap or upgrade from the 11 Pro model. There is absolutely no way through which the coronavirus is going to affect Apple because, hey, the iPhone SE 2020 was launched during the pandemic only. The iPhone 11 Pro was great but the rumors surrounding the iPhone 12 Pro is itself an explanation of why it's going to be a blast.
iPhone 12 Pro Display
Screen refresh rate has always been a major concern for Android smartphone makers. Well, Apple launching the iPhone 12 Pro and Pro Max appears to be a huge blow on the audience's face. Why? Because it may be launching the mobiles with a screen display refresh rate of 120hz. People have always complained about the face unlock feature. Thus, Apple is working towards improving FaceID features as well. As per the reports, the device will have a wider view for detecting FaceID and make it easier for the audience to use the phone even when they are busy.
As far as the screen is concerned, iPhone 12 Pro will support a 6.1-inch display while Max Pro includes the 6.7inch display. As per the tumors, iPhone 12 is going to be one of the cheapest models ever launched.
We have already witnessed screen refresh rate of 120hz in One Plus 8 Pro and Samsung Galaxy 20. But what Apple holds in store for us is something really worth watching.
Nonetheless, more details regarding the phone needs to be released by Apple and no official confirmation has been given about the above-mentioned features as well. But, it is being anticipated that Apple will hold its annual event in 2020 which may be delayed. Moreover, it is also being expected that Apple will launch around 4 sets, iPhone 12, iPhone 12 Max, iPhone 12 Pro and iPhone 12 Pro Max.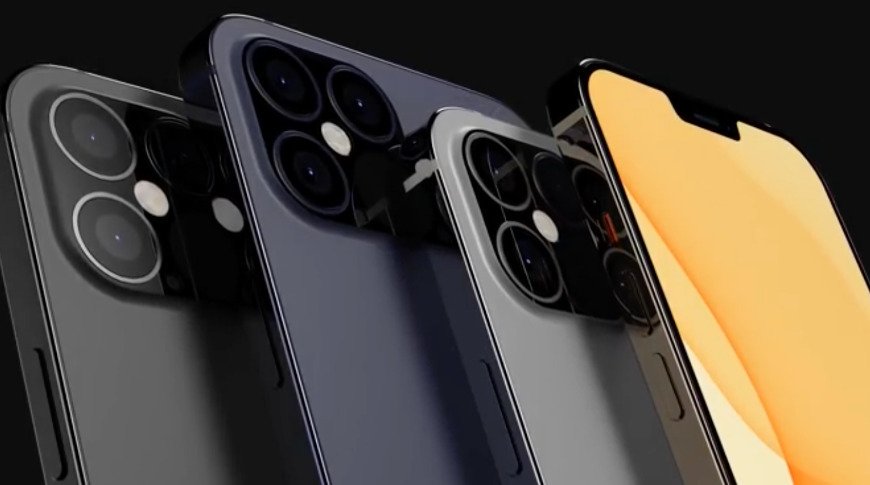 iPhone 12 Pro Camera
Rumours from different sources suggest that Apple will be launching the phone with a 12MP primary rear camera. The camera will be highly focused on low-light performance, software optimization, better subject recognition and capturing of slow-motion videos in better rate. As a result, it may as well be able to capture videos in low light too. Apart from the 12MP rear camera, the sensors will also include a 12 telephoto lens. If you are concerned about the selfie, the front camera too will be supporting 12MP.
iPhone 12 Pro Design
Apple will be launching iPhone 12 series in the same design as that of its previous series, flat sides. This report of the iPhone 12 series following its ancestors has somewhat been revealed by the official company itself. The battery capacity of the model is yet to be revealed.
It is being anticipated that the model would function in iOS 14 out-of-the-box model. The mobile series will be offering a wide range of color options such as Gold, Space Grey and Silver. Thus, make your choice carefully.
Apple iPhone 12 series will be released in the market in two variants 128GB and 256Gb. The price will vary depending on the storage and is expected to range between $649-$1199. It won't support expandable storage.