Undoubtedly, PUBG is everywhere now and the popularity of the game just cannot be denied. A major population wants a ban on the game, while the others basically teenagers are strongly against the ban.
What has taken an altogether different step, is an 11-year-old kid, Ahad demanding a ban on the game. Ahad from Mumbai wants the game to be banned. Over time, many concerned authorities had taken steps to ban the game but they were nothing more than a failure.
Also read: Zombie mode in PUBG
Ahad issued a letter to seven ministers, including CM of Maharashtra, Devendra Fadnavis, Education Minister of Maharashtra, Vinod Tawde and Ravi Shankar Prasad, Ministry of Electronics and IT.
PUBG Mobile Ban: Ahad makes it all clear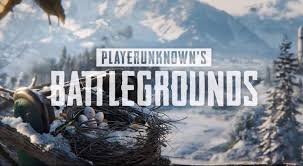 In his four-page heavy worded letter, Ahad makes his goals clear, a ban on PUBG Mobile. He seeks a ban on the game for he believes that the game instigates several immoral values such as murder, loot, cyberbullying, violence and aggression.
Ahad sent out his letter and clearly stated that he might be "compelled to seek appropriate legal proceedings as per law; naturally at your cost and consequences". Since he did not receive any reply from the ministers, he has filed a Public Interest Litigation (PIL) in Bombay High Court.
PUBG Mobile Ban: An addiction?
Recently, Prime Minister Narendra Modi had also addressed to this issue when a mother told him about the negative effects of the game on her son.
The game has received severe backlash, for it causes an addiction among youngsters which is actually dangerous. However, the game is banned in various educational institutions of India.