Triple Talaq popularly known as Talaq-e-biddat is the process of instant divorce. It is also known as the Talaq-e-Mughallazah. It is basically a form of Islamic divorce.  This form is prevalent mostly in cases of Hanafi Sunni. This process eventually allows all Muslim men to divorce from their wives by saying "Talaq" three times. It can be in any form oral, written or through electronic messages. It is a Muslim law.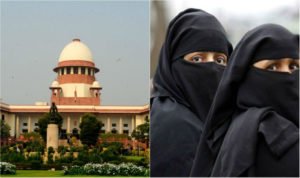 Since many years a debate is going around all corner calling this practise "unconstitutional". The government refuses to acknowledge this fact. Muslim religious leaders state that the interference of government into their personal law is harming secularism. On 22nd August 2017 the Supreme Court of India called triple Talaq unconstitutional. 3 out of 5 judges in the panel declared the practice unconstitutional.
Triple Talaq bill
The triple Talaq bill was introduced by Law minister Ravi Shankar Prasad. He called the bill "Muslim (women protection of rights on marriage) bill". He stated that it is an attempt to deliver justice and respect to all women and not only to a specific community or religion.
Top 10 features of the Triple Talaq Bill
The bill is about instant divorce having the effect of "instantaneous and irrecoverable diverse pronounced by Muslim husband".
Under this law,"any pronouncement of triple Talaq" would be considered illegal. The one pronouncing it would be held punishable.
The punishment would be of 3 years. This bill signifies the fact that the woman would not need to approach the court instant the police can carry it away. This offense would be non-bailable.
The custody of the children would be given to women upon whom the triple Talaq is announced.
Jail term cannot be fixed because this case is still prevalent. (This is being opposed by a lot of leaders).
About 300 cases have been noted regarding triple Talaq despite the ban announced by Court.
Very illogical reasons were used for triple Talaq, for example, in Uttar Pradesh, a man divorced his wife for waking up late.
Congress backed to the bill but suggested to make some provision to safeguard the right of Muslim women.
The triple Talaq has been called unconstitutional by the government. The women appealed to the court saying that their husband would divorce them through Skype or Whatsapp, which leaves them completely broken.
The jail term cannot be fixed, hence bail is allowed. The person can be in jail only for a short period of time.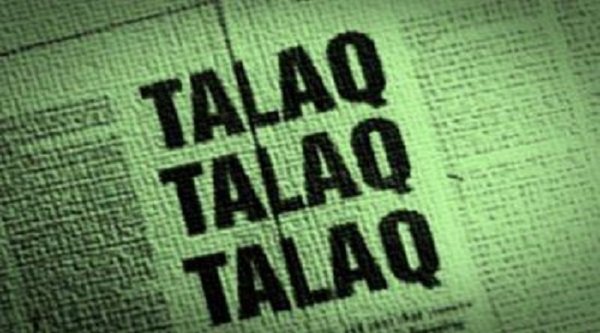 Reaction of twitter
Twitter is very much pleased with the passing of this bill. Several people took to Twitter to express their happiness. However twitter also saw some backlashes because some Muslim women did not take part in the bill.
Statement by politicians
Politicians came out to speak about the triple Talaq bill and mentioned below are some of statements by them-
"This love is for women's right and Justice and Note regarding any prayer ritual or religion". -Ravi Shankar Kumar, Law Minister.

"This bill violets fundamental rights and Lacks legal Coherence"-Asaduddin Owaisi

"Religious leader who support triple Talaq must be punished" -Meenakshi Lekhi, Member of Parliament (MLA).
Opposition questioned the statement of Congress leaders and stated that if they really feel pity towards Muslim Women, they should not oppose the passing of the bill.
Women rejoiced the passing of the bill and celebrated it. However, they strongly criticised Owaisi for making such comments. In various places of India, Muslim women were seen celebrating the passing of the bill. Finally, there would be a stop to this unjust behaviour and women would receive justice on their end.