After the biggest big bang and hit on Netflix, the show Too Hot To Handle is making its debut again with Season 3. The thrilling show will be back probably in New Year, and hoping the audience is quite excited to watch the new season with some unique twists and choices.
The hit Netflix show places 10-15 flirty singles into a beautiful house and informs the gorgeous single that the grand prize of $100,000 will be lowered every time if anyone will engage in physical intimacy with a housemate or themselves. It would be interesting to watch the contestants how they refrain from being involved in physical intimacy.
The show aims to force the contestants to make deeper and closer connections inside the house. Some of the contestants play very well, but some fail inside the house.
Well! The main couple of Too Hot To Handle Season 1, Farago and Harry Jowsey, fails to charm their love in the real world but entertained the audience with their in-house love, whereas in Season 2, stars Emily Miller and Cam Holmes set an example gaining enormous popularity for their romance in the real world too.
It would be exciting to watch that in Too Hot To Handle Season 3, which couple will make their way more smooth to the real world also. You all might be pondering to learn when Too Hot To Handle season 3 will release, the expected cast, and the spoiler alerts. Keep scrolling to learn about the show Too Hot To Handle season 3.
Too Hot To Handle Season 3 Release Date
Netflix announced with a teaser that Too Hot To Handle season 3 will be aired on 19 January 2022.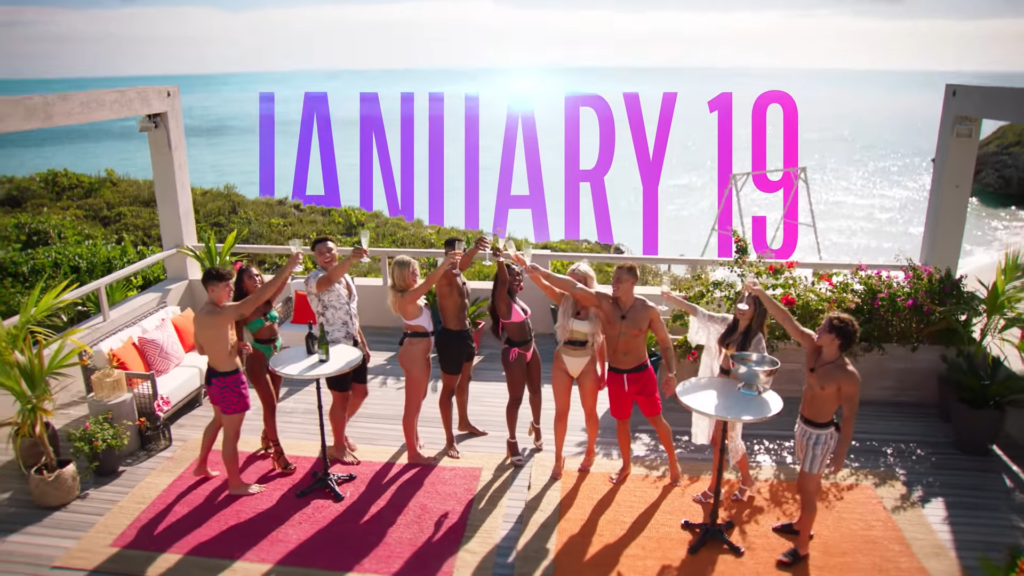 Too Hot To Handle Season 3 Cast
Netflix wants to keep the new contestants under wraps, but there are rumors that following might be seen,
Brianna Giscombe
Georgia Hassarati
Gerrie Labuschagne
Harry Johnson
Holly Scarfone
Izzy Fairthorne
Jackson Mawhinney
Nathan Sian Mngomezulu
Obi Nnadi
Olga Bednarska
Patrick Mullen
Truth
Beaux Greenslade
All of above signed for the season 3 of Too Too Hot To Handle. The cast of potential housemates is international like other seasons and they will hail from the United States, Canada, Australia, the United Kingdom and other countries. 
The rumored contestants are involved in fitness and modeling, and are also successful on social media platforms like TikTok, YouTube, etc. Many of the cast of Too Hot To Handle use the platform to start their strong career as an influencer. The season 3 cast will also be seen involved in content creation for modeling and social media.
Where will Too Hot To Handle Season 3 be Filmed?
Too Hot To Handle season 1 was filmed in Mexico but season 2 moved in a luxury villa of Turks and Caicos. Predicting that the third season will have the same locations as the second one. 
If you are someone who missed season 1 and season 2 of Too Hot To Handle, watch the show on Netflix. Don't forget to watch season 3 of Too Hot To Handle premiered on 19 January 2022.
Stay tuned for more updates of Too Hot To Handle season 3!