After a nail-biting finale, Billie McKay is crowned the MasterChef Australia: Fans & Favorites. Billie scored 58 points to win, and Sarah Todd finished in second place with 56 points.
In addition to earning the lucrative title of MasterChef winner this year, McKay received the $250,000 grand prize and became the first person to win the competition twice (she won Season 7 in 2015).
Sarah Todd also received a $30,000 cash prize.
Ultimately, both contestants showed they could handle the demanding conditions of the renowned kitchen.
The MasterChef Australia 2022 Finale
This year's finale had two rounds, pushing the contestants to think quickly and creatively in the kitchen while previously eliminated contestants and family members watched from the gantry.
In round one, the final two chefs, Billie and Sarah, had to decide between cooking from a mystery box, following a brief, or using ingredients from a cloche. They chose to go with the brief, which had the instructions to prepare a dish that combined sweet and savory flavors.
Sarah prepared Sticky Wingettes with Sweet and Savoury Gravy which tickled the judges, Jock Zonfrillo, Melissa Leong, and Andy Allen, taste buds.
On the other hand, Billie served Cumin Panna Cotta with Rosemary and Rhubarb, one of her famously inventive desserts. Unfortunately, her panna cotta wasn't properly set, significantly impacting her scores.
For round 2, both the finalists were given five hours and fifteen minutes to recreate legendary chef Heston Blumenthal's famous Taffety Tart.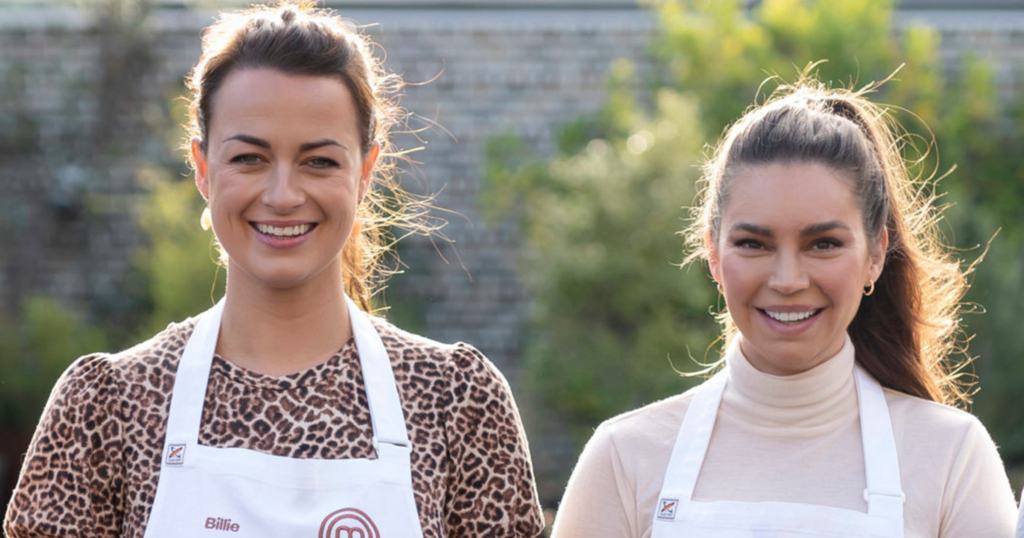 Sarah served the dessert first. The judges, including Heston, were quite happy with her preparation. However, she got mixed reviews from them.
After struggling to get all the components right during the cook, Billie was finally ready to serve her version.
After tasting it, judges were delighted as everything was perfect, from the layering to the beautiful texture.
Then the magical moment came when judges declared Billie the WINNER.
Billie and Sarah's journey on the show demonstrated how much they had improved as cooks since their previous seasons.
In an interview, Billie explained how becoming a mother gave her the necessary motivation.