On the historic 6th September, 2018, Indian government took down the long awaited, Section 377. As per Section 377, anyone indulging in any kind of sexual activity which is against 'the law of nature' will be criminalized. As a result, the LGBT people(Lesbian, Gay, Bisexual, Transgender) community of India were denied of their rights. Freedom came to the LGBT decriminalizing homosexuality. Supreme Court of India even took to apologize to the people for considering them as 'criminals'. People are now looking forward to have a legal fight in order to obtain their civil rights. This may include property inheritance, same-sex marriage and insurance sharing.
Read More About: What is Section 377?
Section 377 Verdict: The fight for legalisation
Sunil Mehra, one of the many members who filed a petition for Section 377 stated, "If equality of LGBTQ persons is now a fundamental right, then right to marry, bequeath property, share insurance (medical and life) are all part of this. We are asking for rights respect and dignity and it is unconstitutional and impudent to deny that. I am astounded at people who say that we cannot get these rights."
Maintaining the anonymity of themselves, a government functionary said, "Decriminalisation of same-sex acts was fine but the government would oppose any demand to legalise same-sex marriage."
Section 377 Verdict: Reaction of government
But it doesn't seem that the judgement doesn't go well with the government. The ideological foundation of Bharatiya Janata Party, Rashtriya Swayamsevak Sangh (RSS) said that same-sex marriage is against the law of nature. Arun Kumar, the spokesperson of RSS said, "Same-sex marriages are not compatible with norms of nature, so we don't support them. Bharatiya society doesn't have the tradition of recognising such relations."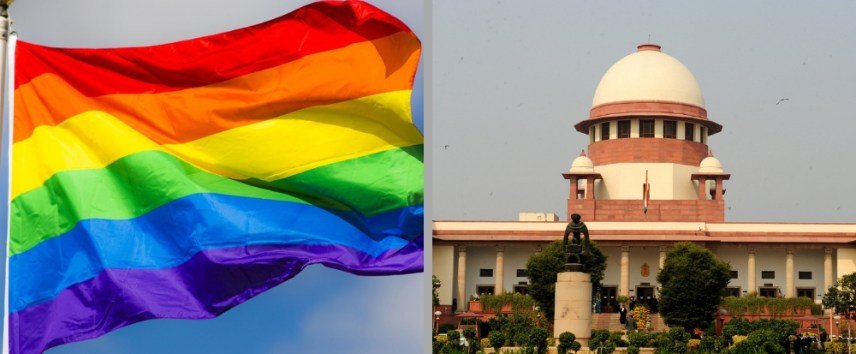 The SC judgement was a 493 page long that was given on Thursday. The decision stated that social regulations cannot function with the liberties of the constitution and granted constitutional rights to everybody without bringing up civils rights. On July, government counsel said that there must be limitations over Section 377 and do not bring in civils rights.
Since many years, LGBT community have got married to their partners in the country. However, other people move to different countries to get married to their partners where same-sex marriage is legalised and recognised. One of the petitioners also talked about his experience of how he planned to move to other country to get married to his partner. Same-sex marriage has a legal recognition in several countries such as US and UK. Adoption and inheritance is also considered to be legal for same-sex marriages.
One of the prominent figures, Keshav Suri got married to his partner, Cyril Feuillebois in June. Keshav Suri is the executive director of Lalit-Suri Hospitality Group, that runs Lalit Chain of Hotels. Both of them got married in Paris. Talking of his experience he said, 'It's unfair that I have more rights in his country than in the country we have chosen to call our home. I am an equal citizen in that country, but he is not one in mine. But yesterday gave us hope, and made me proud to be an Indian. I am considering filing a petition regarding some of these issues.'
Even if Rajnath Singh isn't ready to accept the decriminalization of same-sex marriage. President of BJP, Rajnath Singh stated,
We will state (at an all-party meeting if it is called) that we support the Section 377 because we believe that homosexuality is an unnatural act and cannot be supported.
One of the BJP leaders told, "Section 377 of IPC only bans sexual conduct that goes against the order of nature. A reading down of this law can be that to be born with gay tendencies cannot be against the order of nature. The court does not have to legalise or illegalise such a thing. It is not against the order of nature." The party had always chosen to stay mum for the homosexuality. Another leader of BJP said, "One has to keep in mind that this issue is taboo in society. A lesbian or gay couple may have to face social stigma. Even the family members of such people have to face jibes and are shunned by some sections of the society."
Section 377 Verdict: Reaction of opposition
On the other hand, it seems that Congress is in favour of the decision. President of Congress Sonia Gandhi whole-heartedly welcomed the decision and said "The High Court had wisely removed an archaic, repressive and unjust law that infringed on the basic human rights enshrined in our Constitution." When the chief spokesperson of Congress was confronted about the civil rights, Randeep Singh Surjewala said, "It is for the government to formulate a position. We will respond accordingly."
Most of the people have been using marriage and sexual assaults against LGBT community. It is because they believed it can 'correct' the sexuality. However, SC ensures that this should be prevented and the rights of people should be ensured and protected from violence.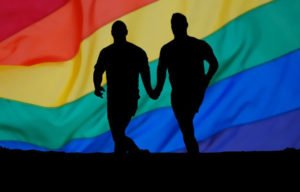 Anand Grover, the senior advocate of Supreme Court and lawyer stated that people will demand their civil rights. However, this may lead to a chaos. It will be inclusive of discrimination in workplace at public sectors to that of anti-sexual harassment. They may even claim for laws related to rape, marriage , adoption and right of properties. He said, "The demand has to come from community. We should be ready, and we will a part of the case."
However, one of the petitioners of the case, Gautam Yadav stated that to fight for the legal rights will be a long run. At the moment, all the people are celebrating the decriminalization of Section 377. He added, "Decriminalising Section 377 is the first step. Marriage and other civil rights is the second."
Section 377 Verdict: The happiness of people
People are really happy rejoicing the judgement given out by SC. A number of people came up saying that it's the Pride Independence Day. On the day of judgement, several people were present outside the Supreme Court. As the decision came out, everyone started rejoicing. Some were overwhelmed. Such a decision by the Indian government moved people outside the country.
Some may consider LGBT people as unnatural while some normal. At the end they're all humans and such a decision by Indian judiciary is a commendable one.