Brace yourselves, Gaitonde Bhau and Sartaj are coming back to let you know what happens in 25 days. But sadly, there won't be any Katekar this time and that's what will be breaking our hearts. But is it something to be mad about? Not really. For, two new cast members are on their verge of joining the team and we can't keep our excitement.
The first teaser of Sacred Games 2 was dropped on May 6 and since then, the fans have been going mad over it. Ever since the announcement of the second season was made, the fans have been waiting for it. And the teaser only contributes towards raising the excitement to a whole new level.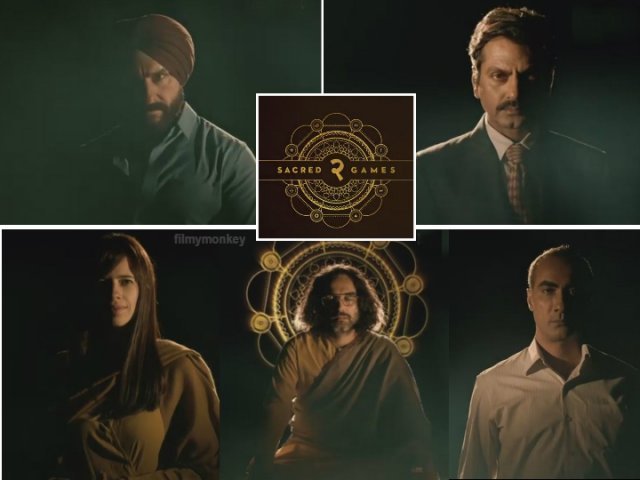 Sacred Games 2 Cast
After dropping the teaser, Netflix India dropped the posters of two new characters, Batya Abelman (Kalki Koechlin) and Shahid Khan (Ranvir Shorey). But, the main poster was of the one we had been waiting for so long, the teesra baap of Guruji to be essayed by Pankaj Tripathi. Pankaj Tripathi had a brief but very important role in the first season which contributed to the increase in plotline for the second season.
Trending now: Gandii Baat 2 Season
We also got a glimpse of our beloved yet intense, Sartaj Singh (Saif Ali Khan). The poster pictures Sartaj with a injured hand, if you remember his thumb was cut. While we are yet to see the posters of Jatin Sarna and Radhika Apte, the one that really stole the show was none, but Gaitone Bhau (Nawazuddin Siddiqui).
Nawazuddin has always been the most loved character from Sacred Games and would continue to be so. The show based on Vikram Chandra's novel will have the second season and is sure to answer a lot of questions. Keep your eyes on the screen till the day they drop in the season or Bunty will open up his 'chhatri' and you know what's happening next!