2018, undoubtedly has been the year of TV series. Ever since Netflix dropped in India, people had been going crazy over the web series. Post Netflix, came other video-networking channels too. All these channels were an absolute treat to watch. While Netflix brought some mind-boggling shows such The Crown, Narcos, Sacred Games, and more, Amazon Prime was no less. Amazon prime did come up with a lot of original shows of all the genre, but what caught everybody's eyes was Mirzapur. People had hardly gotten over the Sacred Games fever when Mirzapur dropped in. And, while Gaitonde 'Bhaau spellbound us', another bomb was dropped on us. Bomb? Who? Kaleen Bhaiya.

This Indian crime thriller should be on the must-watch list for everybody. Although many may consider the story to be real, it is not. The shots of the web series have been taken around Mirzapur, Ghazipur, Jaunpur, Azamgarh, Lucknow, and Gorakhpur. Every other crime persistent is clearly portrayed in the web series such as the rule of don, mafia, drugs, guns, rivalry. It talks of the crime that the Indian people get to witness in the Purvanchal Uttar Pradesh. While season 2 is yet to be released, season 1 has garnered a lot of praise. The first season has 9 episodes. The web series started on Amazon Prime on 16 November.

Excel Entertainment has produced the movie with Ritesh Sidhwani and Farhan Akhtar being the executive producers. This is the third fictional Indian original series on Amazon Prime. The first two were Indian Edge and Breathe. The writers need to be commended for their writing. Undoubtedly, it has created a lot of stir. Karan Anshuman, Vineet Krishnan and Puneet Krishna wrote the show. The show was however directed by different directors such as Karan Anshuman, Mihir Desai, Gurmeet Singh, Nisha Chandra all in harmony.
Mirzapur Web Series: Episode
The season 1 contains nine episodes all of which dropped in Amazon Prime on 16 November, 2018. Each episode was about 1 hour long. The nine episodes were given names to distinguish each from the other. The names being Jhandu, Goods, Wafadar, Virginity, Bhaukal, Barfi, Lions of Mirzapur, Tandav and Yogya.

Mirzapur Web Series: Cast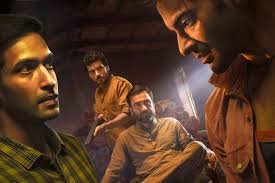 Something that really needs to be commended about the show is fantastic casting. Each of the actors was extremely fabulous in their role and depicted the rawness with complete refreshment. Pankaj Tripathi depicted the character of Akhandanand Tripathi aka Kaleen Bhaiya. We just can't get over the charm of Pankaj Tripathi. He had been in some of the many famous thriller stories and nailed each role. Similar happened in this. Kulbhushan Kharbanda, plays the character of Kaleen Bhaiya's father, Satyanand Tripathi.

Another major character includes Ali Fazal as Guddu Pandit and Vikrant Massey as Bablu Pandit. These two brothers wish to rise into power. Divyendu Sharma, plays the role of Kaleen Bhaiya's son, Munna Tripathi and Amit Sial plays the role of Ram Sharan Maurya, the Special police officer assigned specifically of Mirzapur. The major leading female characters of the web series are Shweta Tripathi as Gajgamini Gupta or Golu Gupta, Rasika Duggal as Been Tripathi, Shriya Pilgaonkar as Sweety Gupta, wife of Guddu and Harshita Gaur as Dimpy Pandit.

The other characters of the web series include Rajesh Tailang, Sheena Chaddha, Prashansa Sharma, Shahnawaz Pradhan, Shaji Chaudhary, Mukesh Bhatt, Abhishek Banerjee and Manu Rishi.

Mirzapur Plotline and Story
Akhandanand Tripathi earns the reputation as Kaleen Bhaiya because of his vast business of manufacturing carpets. But below all that there lies a massive empire of drugs and guns. But even he has his problems, the major one being his son, Munna. Munna kills the groom of a wedding out of excitement and drugs. Ramakant Pandit takes up the case against Munna and eventually his sons, Guddu and Bablu become a part of the world he fears.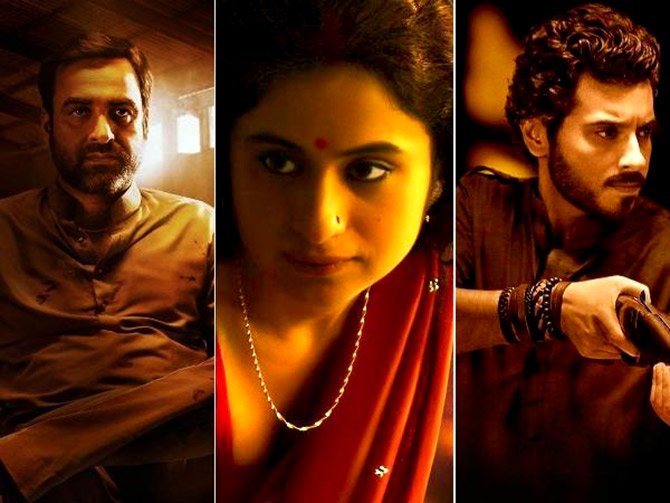 While Kaleen Bhaiya asks Guddu and Bablu to join him, his son Munna becomes extremely jealous. Guddu and Bablu aspiring for a better life accept the proposal and everything eventually turns against Munna. Munna feels that he is the rightful owner and he is being denied of it. This power hungry young guy goes up to all extents just to inherit his father's lavish property of gun-trade and smuggling. But, Kaleen bhaiya is reluctant to give up his seat and considers that Munna isn't the right full owner.

The small mistake of Munna at the wedding procession leads to the intertangled lives of Pandits and Tripathis. This leads to the greedy game of Mirzapur.

The show has received an IMDb rating of 8.6/10. Although it is fascinating, the viewers somewhat feel that the story lacks somewhere. Nonetheless, we just cannot wait for Mirzapur 2.