One of the most admired brother-sister duos of Bollywood is Abhishek Bachchan and Shweta Bachchan Nanda. These two have been very expressive about their love towards each other and the fans have over the time showered their admiration over the people. And why not have this loved duo in Koffee with Karan. So, to fulfil the wishes of fans, the duo made their appearance together in Koffee with Karan 6. And they were all candid about their lives and we couldn't be any happier.
Trending now: Koffee with Karan 6 Pandya Rahul Show
The promo aired on the channel and the web application made the fans excited and wanting more. And finally when the episode aired on TV and Hotstar the fans were just shocked by how candid the two were. Their candid conversation revealed so much about them that the audiences were all shocked. Ranging from what they hate, what they love the most to how their relationship had left people totally fuzzed up. The random jokes of Abhishek of how he hated being on the show were definitely one the audiences weren't expecting.
As usual, the show began with Karan informing the audience how great friends have been right from the beginning. Like others, he also went on to add that they attended parties with other celebrity kids such as Farhan, Zoya Akhtar, Uday Chopra and so many others. Karan never leaves out the opportunity to inform of how he was the happy kid. He was friends with Zoya and Shweta but Abhishek was the one bullying.
Koffee with Karan 6: Who's the favorite child?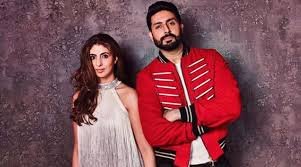 When there is siblings duo, the first question everyone has is who is the favorite child. Similar happened with Abhishek and Shweta when Karan inquired of who the favorite child is. As usual, it is the son who is mother's beloved and it is the daughter who is the father's beloved. So, Shweta is Amitabh Bachchan's favorite and Shweta is Jaya Bachchan's favorite. The small details of how their mother's face lights up once Abhishek enters the room and how their father does not care about anyone's opinion, if Shweta has something to say is definitely one side we fans got to know.
Koffee with Karan 6: The Calm in Taking a off
One significant or highlight of the show was Abhishek Bachchan opening up about his break that he took from the film industry. He candidly accepted how the break helped him grow as a person as well as an actor. Adding to the fact how humiliated he felt when some other actor was given more importance than him, Abhishek said, "I didn't come into the film industry — firstly if I may say so with all respect to all my co-stars — I didn't come to stand behind anyone. It's heartbreaking for any actor who has been on the centre stage, in the middle of the shot (be told) 'Ek min Zara (gestures to move aside with a hand)'. It's very difficult to digest."
[addthis tool="addthis_relatedposts_inline"]
Abhishek was very open about expressing how brutal a place the industry is. He said, "The industry is a brutal place. I don't think anybody is entitled just to say 'Oh I'm who I am so I deserve this.' No. You've to earn your place."
Well, Shweta did not leave out an opportunity to express how she felt. She was candid about how she is unfair in letting anyone else from her member from entering to the show biz. "I also know the heartbreaks and I think I know it really, really well. I see their faces when things don't work out. I'm there on a human level. I am on Instagram, I see the amount of hate and trolling he gets. And whether or not you like him as an actor, or you think that he has had it so easy because he is Amitabh Bachchan's son, whatever it is, I'm his sister. I'm going to react to him as a sister. And I hate it, it gives me sleepless nights. I don't want yet another member of my family to be in this business because of a selfish reason."
Shweta also added that her daughter Navya isn't quite interested in acting. She says that Navya isn't passionate enough about acting. Not only this, but she also added that maybe her daughter does not have enough idea of showbiz industry.
Jaya Bachchan hates being photographed
Immediately, the focus shifted to Jaya Bachchan hating the paparazzi. Abhishek confessed to how he finds the videos to be fine and how he is ready for the wrath wherever everyone goes. He said that his mother is comfortable for the paparazzi but not with the involuntary fans who turn up for pictures. The duo also confessed about how they maintain the distance from photographers when they come up for pictures of Jaya Bachchan.
Shweta said, "She gets very claustrophobic when there are too many people around her. She also doesn't like it when people take her pictures without asking her. She comes from that school of thought."
Karan and Abhishek also got candid about the fact of being under pressure because he is Amitabh Bachchan's son. He also confessed how he talks to his father about his performances but falls short of words when he is appreciated. Shweta admitted how Abhishek was weeping after they both watched a show of Manmarziyan.
Koffee with Karan 6: The Famous Rapid Fire round
In Karan's famous rapid fire round, Shweta took the typical revenge of being a sister. She revealed how Abhishek used to wet the bed and suck his thumb when he was a kid. Nonetheless they did not fail to appreciate Aishwarya as a fantastic wife and mother. Shweta admitted how Aishwarya takes so much time to call back and how she lacks in time management.
Also, Abhishek was quite forward in admitting his love for his beloved wife and his hate towards him panicking. Abhishek accepted that he would not like to change anything about his relationship with Aishwarya. Abhishek was quite open in accepting how Aishwarya ends up tolerating them all. Although the game was all fun, the sister ended winning the hamper.
Well, the show was a quite a fun one and an entertaining one for the audience.