Earlier we told you about Kapil coming back with his new show, but the name wasn't revealed. The name of the show has been finalised to Family Time with Kapil Sharma. Like his previous show, Comedy Nights with Kapil, this show would also see Kapil interviewing and entertaining a number of celebrities. The great news however is, that for the first episode of the show itself, Kapil has managed to invite Ajay Devgn as his guest. Ajay will appearing on the show to promote his upcoming film, Raid.
Family Time with Kapil Sharma: The promo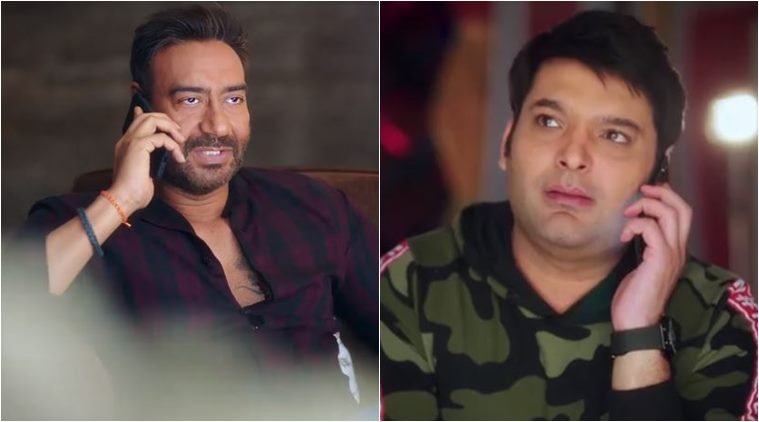 Ajay is also seen in the promo of the show, trolling Kapil. In the promo, it seen that Kapil repeatedly makes calls to Ajay to invite him while the actor just keeps the comedian waiting by saying he has to wait in the same manner as he makes everyone wait. This was said by the actor as a reference when he was made to wait by Kapil when he came the previous year on his show to promote his movie Baadshaho. However, after several hours of waiting, the team moved out of the sets due to the ill-health of Kapil.
We also see Kapil inviting Ajay to the show by taking a small dig at his own past when he said "waqt bura tha". At the end of the promo, Ajay reveals to the audience that he will be appearing on the show and also says that Kapil has something new to offer this time to his audience.
Family Time with Kapil Sharma Release date
As revealed by the sources of Sony entertainment Channel, the show will go on air from 25th March. Kapil's new show Family Time with Kapil will not only have a great bunch of jokes, but will also have a set of fun games for the audience.
The cast of the show has yet not been revealed. Due to the ugly spat between Kapil Sharma and Sunil Grover, there are certain changes in the caste this time, but we are pretty sure, the show will be a great hit like that of Comedy Nights with Kapil.