This year, the night skies of Easter Holiday will be greeted by the second Blue moon of the year. The Easter bank holiday, March 31st, 2018 is all set to witness the sky of blue moon. Though as the name suggest, the moon won't completely be blue. It is one of the super moons. Yet another super moon is likely to occur in May next year, but this blue moon won't be witnessed again till 2020. This is the second blue moon which is happening this year, the first one being on 31st January.
Interesting Read: Facts about Super Blood Blue Moon
The stargazers of Essex are already pretty excited to know watch this blue moon, only if the night skies remained clear. Live shows would also be broadcasted, in case if you would miss the beautiful view. Before knowing how to watch this second blue moon, let's get a brief idea of what a blue moon is.
What is blue moon?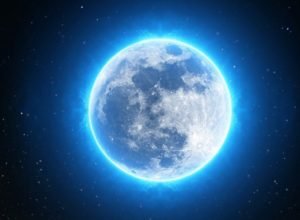 A blue moon is usually the name given to the second full moon within the same calendar month of the year. Since full moon occur every 29 days, it is sometimes really hard to note the two full moons to be falling within the same calendar month. The first blue moon of the year was noted on 31st January, and it had also collided with a lunar eclipse. The first full moon for the month of March was however visible on 2nd of March.
The blue moon will be rising on 31st March, 2018 and will be visible in different parts of the world. The moon will be visible in UK at 7:30pm.
It is expected that the moon will visible throughout the night. However, the only problem you might face is the weather.
If the weather doesn't favour you, you can definitely choose the option of webcasts and enjoy the view.