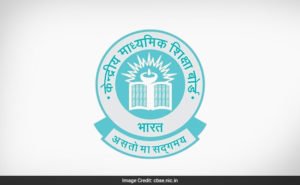 Probably the first time something like this is happening. CBSE has re-scheduled three papers of Class 10th this year for Anish Bhanwala on a special request. Anish Bhanwala, 15 years old is a young shooter currently at Mexico competing for International Shooting sport Federation (ISSF) World Cup.
The board believes in providing equal opportunities to the students but this time on a special request, the board has rescheduled three examinations for the boy. The papers that were rescheduled are Social Science on March 22nd, Mathematics on 28th March. Anish has already missed his Hindi paper held on 12th March. The board has agreed after being requested by Sports Authority of India. Anish's father, Jagpal Bhanwala had approached the Authority to help his son.
Two exams in a gap of six days
Anish would be appearing for two papers in a six day gap between his arrival from Guadalajara, Mexico and departure for yet another Junior World Cup in Sydney, Australia. He would be arriving late in the night and would simultaneously appear for his papers as early as possible in the morning. His father told PTI, "He is arriving at 2 in the morning and will be appearing for his paper early morning."
Sports vs Studies
It is really a matter of surprise for board to be rescheduling its papers for this talented boy, but Jagpal, Anish's father says that 'this should become a norm'. He also mentions about how his son had struggled between sports and studies since a really young age. He thanked all the concerned authorities who made the rescheduling of papers possible. Extending his heartfelt gratitude, Jagpal said to PTI, "Isn't it unfortunate that children have to choose between studies and sports? We are grateful to the Sports Ministry, Sports Authority of India, the national federation, CBSE and his school."
Jagpal further talked about his struggle of reaching out to the authorities for them to help his son. "I am really delighted that such a step has been taken. And that's how such cases should be dealt with in the future." He also said that his family was really thankful for the move taken by the board.
Even the Rifle association of India wrote to the school authorities for allowing Anish to take up the examinations later on.
Examinations date for Anish
Anish is competing for making it up for men's 25m rapid fire pistol at Guadalajara and will be at the Commonwealth Games in Gold Coast from 30 March to 15th April. The board has granted the three consecutive dates of April 16, 17 and 18 for the three papers which Anish will be missing, Hindi (already missed), Social Science and Maths. Anish will be returning to the country after the Commonwealth Games in April and would appear for his examination as soon as possible.
Currently, the board examinations of Class 10th and 12th are being conducted by CBSE for the 2017-18 session. The next paper for Class 10th is on March 12th for the subject English. The board examinations for Class 10 are ending on 4th April, whereas for those appearing for Class 12, it is ending on 13th April.