Ashneer Grover holds a great reputation today and is considered as one of the top entrepreneurs of India. His initiative BharatPe is India's leading digital payment system, helping and solving problems for small businessmen and retailers. BharartPe is one of the largest digital platform of India that completes payments through QR codes.
Ashneer can now be seen as one of the Sharks in Shark Tank India. He is one of the strongest, bold and outstanding Shark in the show. He has invested in more than 55 Start-ups so far.
Ashneer Grover Net Worth
As per reports, Ashneer's net worth is $95 million.
Ashneer Grover Career
May 2006 – May 2013 : Ashneer worked for Kotak Investment Banking as Vice President. He stayed with Kotak Investment Banking for 7 years .
May 2013 – Mar 2015 : In May 2013, Ashneer joined American Express as Director- Corporate Development and led the Series B investment in 'Mobikwik', Payments and Fintech for Amex.
Mar 2015 – Aug 2017 : After spending almost 2 years with American Express, Ashneer moved on and joined Grofers which is now BlinkIt as Chief Financial Officer. He joined Grofers in March 2015 and had played a very crucial role in building the brand along with founders – Albinder Dhindsa, which eventually became India's largest online grocery store. Under his leadership, Grofers raised US$ 170 mn from Softbank, Tiger, Sequoia and Yuri Milner.
Nov 2017 – Oct 2018 : After quitting Grofers, Ashneer joined India's second largest Jewellery retail – 'PC Jewellers' as Head of New Business. He set the company for digitally and consolidated e-com operations for next level consumer experience.
Oct 2018 – Present : In Oct 2018, Ashneer Grover founded BharatPe along with co-founder Shashvat Nakrani. He is also serving as the MD of the company. His startup BharatPe is now India's leading company for digital payments and has 500+ employees. BharatPe makes whole payment process a lot easier for offline retailers by accepting any QR code with no transaction charges for accepting payments.
Ashneer Grover Education Qualification
Indian Institute of Technology Delhi– Ashneer did his B.tech in Civil Engineering from IIT Delhi. Out of 6 exchange students selected by IIT Delhi, Ashneer Grover was the one. He was selected as an exchange student for University of INSA-Lyon, France. He too was awarded a scholarship of € 6000 by the French Embassy.
Indian Institute of Management Ahmedabad – He completed his masters MBA in Finance from IIM Ahmedabad in the year 2006.
Ashneer Grover Family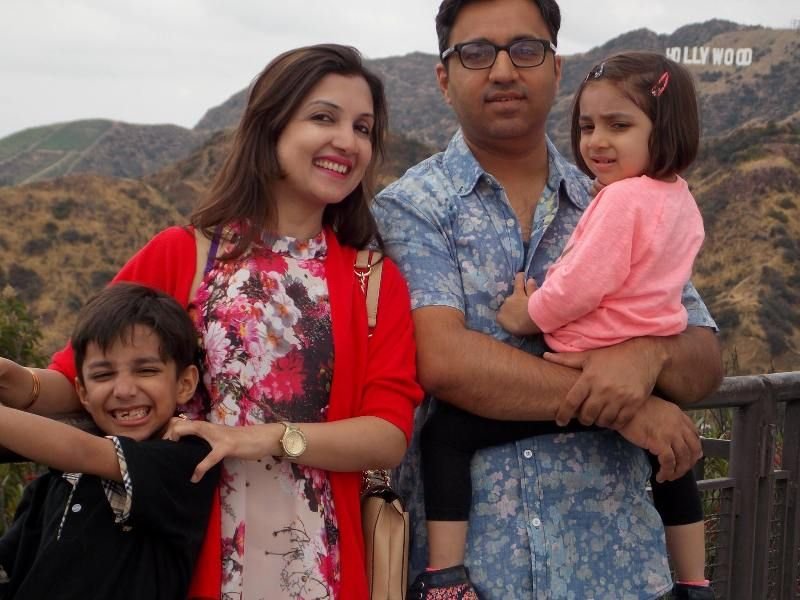 Ashneer belongs to Delhi and is married to Madhuri Grover. Madhuri is alumni of NIFT. She is a designer and is now currently working as Head of Control for BharatPe. They have two children – a son named Avy Grover and a daughter named Mannat Grover.