The 7th pay commission was released recently which gave a green signal to the increment in the salary employees of lower level Central government job. This was promised in the 7th Payment Commission of the Union Cabinet by Finance Minister, Arun Jaitley. Reports have suggested that this rule will be effective from 1 April, 2018 as announced in the Parliament. The government is expected to take measures to increase the payment and fitment factor of the lower level Central Government employees.
Official Quotation
As per the official statement given to The Sen Times, "The employees, who get salaries from pay matrix level 1 to 5 will get a salary increase with fitment factor 3.00 times instead of 2.57 times of basic pay of 6th pay commission. Accordingly, minimum pay will be hiked up to Rs 21,000."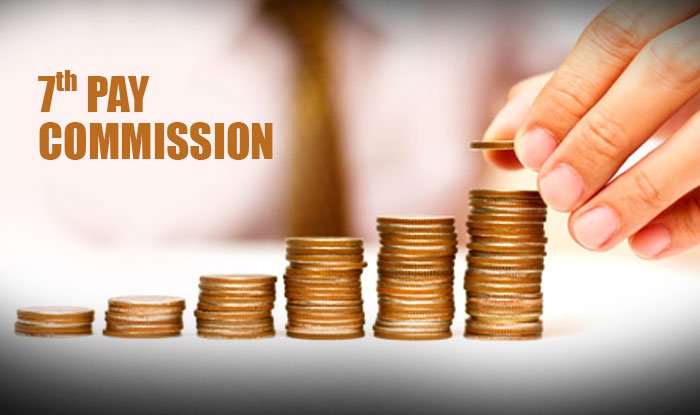 The official also quoted that government will be implementing its plan of increasing the pay since April 2014, ignoring the DoPT letter which was given on October 30.
The employees are yet not sure about these rumours of implementing the increment in salary since 1st April, 2018. They do not believe them because the government is not releasing any arrears regarding the promise. As per the statement of financial advisors of government, adding arrears to the higher minimum pay will only be an "extra burden to the exchequer".
PNB Fraud and 7th Pay Commission
The report of the Sen Times said that on the question PNB scam of Rs 11,400 crore, the officials responded that the decision of the government for the increment in salary was an influence of it.
The Sen Times quoted the official and published, "The PNB fraud, which is India's biggest bank scam by billionaire diamond king Nirav Modi and his uncle and business partner Mehul Choksi shows the challenge faced by Prime Minister Narendra Modi, while millions or central government employees are unhappy with higher pay."
Demands of the Employees
AS per the 7th Pay Panel, the basic pay would see an increase of 14.27% whereas the fitment factor of the basic pay would be increased 2.57 times compared to that of the 6th pay commission. The nod for this produced by the government on 29 June, 2016. Although the employees are demanding a hike of at least 3.68 times on the fitment factor and that the minimum wage should range between Rs 18000 to 26000.
The National Anomaly Committee formed by the government in September 2016 aimed at resolving the matters related to pay anomalies. This committee was formed after the Central Government employees unions started making their demands.
One of the government employees quoted, "If the government increases the fitment factor 3 times, the problems will continue to hunt us; 3.68 times fitment factor hike from the existing 2.57 times can only work for us." He further reacted by saying, "We don't have any faith on this government. You would have noticed, all the policies introduced by the Modi government are anti-employees. The government has failed us. But hopes are still there."