While some Divas wear dresses like they own the stage, others are just UNCONVENTIONAL. One such fashion enthusiast is our Bigg Boss OTT contestant, Urfi Javed. She has a knack for being in the headlines for her Bazar outfits. And for that reason, she is being trolled these days. Whenever she posts or uploads her Bazaar looks, netizens can't help but point out everything that is wrong with her fashion sense.
The TV actress started her career back in 2016 with "Bade bhaiyya ki dulhania" daily soap. Soon she became a TV star and appeared in many serials, including Meri Durga, Bepannaah and Punch Beat Season 2, Yeh Rishta Kya Kehlata Hai, and many more. But her popularity rose to the sky when she appeared in the popular reality show Bigg Boss OTT. Her incredible 'over the top' looks got viral on the internet overnight. Ever since then, we have seen Urfi in various looks.
Here are the top 5 Urfi's Bazaar fashion statements that made her a living meme on the internet.
Urfi Javed in a Recycled Trash Bag Outfit
During Bigg Boss OTT this season, audiences saw Urfi Javed wearing a short black dress made out of a trash polythene bag. Nobody has ever imagined that she would make a backless halter neck short dress just out of a trash bag. Soon her picture of wearing a trash bag, a pearl neckpiece, and a ponytail went viral on social media. People started trolling her mercilessly, saying things like, "Isko pahen hee lia hai toh ab kuude daan mey bhi chali jao."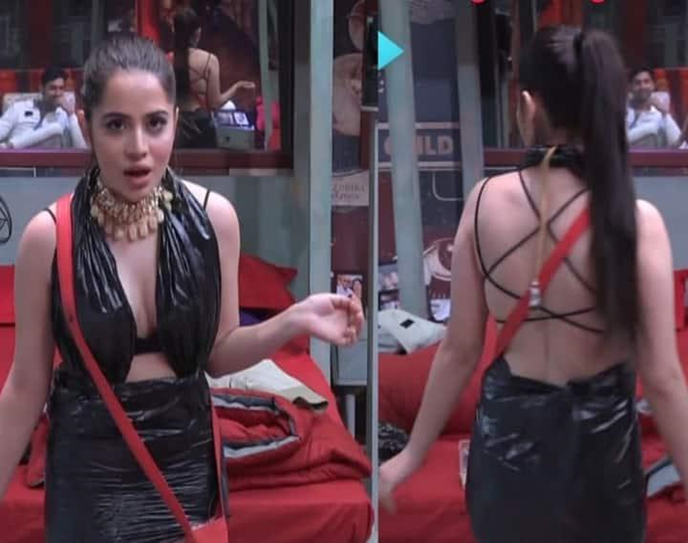 DIY Crop Top by Urfi Javed
Her creativity on fashion doesn't stop there. After wearing a trash bag, next, she wore a sock for her outfit. The actress had accepted her inner fashion designer and made an outfit that is both out of shock and shocking. She wore a tube crop top with pink pants and carried a one-shoulder black top along with it. She also carried a yellow handbag to complete her new look. Although the look wasn't that Bazaar, it didn't stop the netizens from trolling her.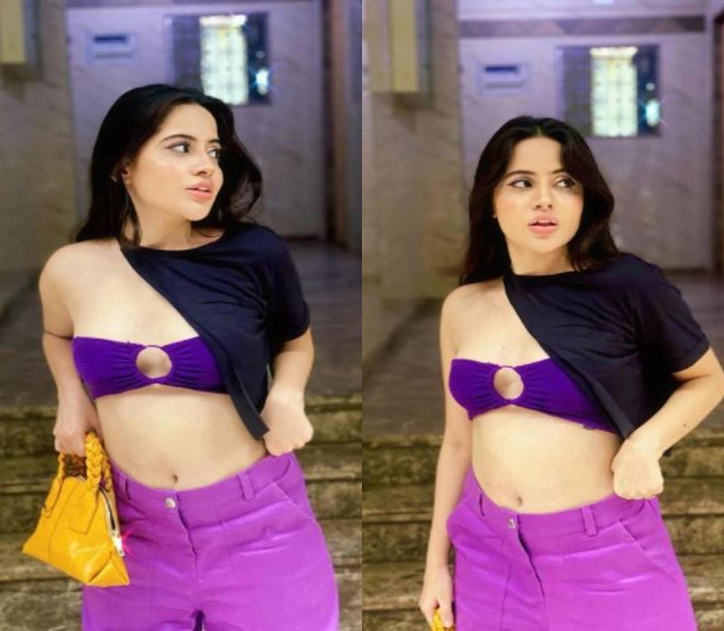 Urfi Javed in a Transparent Raincoat Outfit
Imagine wearing transparent raincoat pants with a mermaid cut. Does it sound weird? Not for Urfi Javed. Recently the actress was spotted wearing a transparent raincoat-like dress that made the social media go, haha.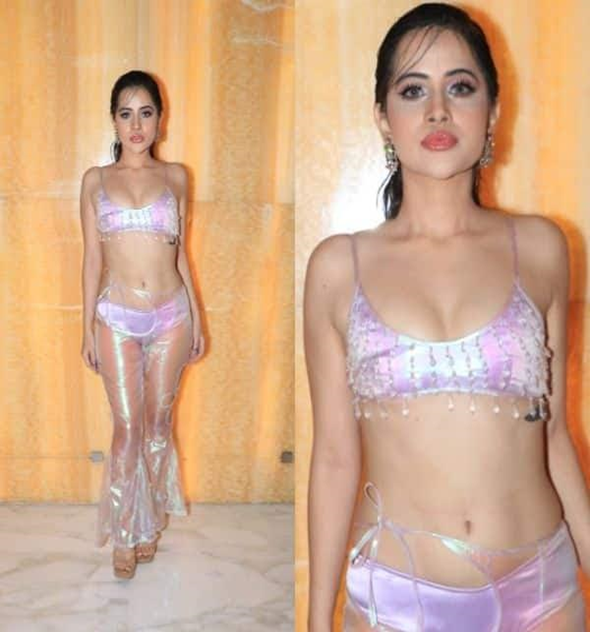 Urfi Javed Wearing her own Pictures as a Dress
People wear some weird things. From plastic bags, banana leaves to newspapers. But wearing your own pictures as a dress? Well, this cannot get any funnier. The actress used her own pictures and glued them together on a short dress and wore it. Netizens even offered her clothes since she's got none.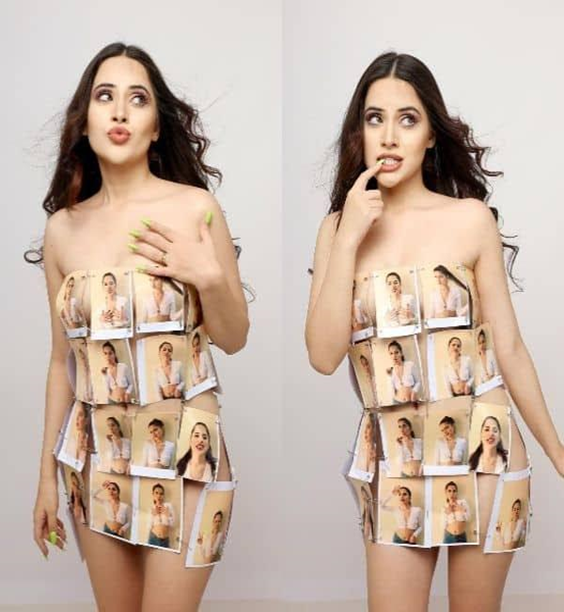 Urfi Javed in a High-slit Dress
The actress was spotted in front of a restaurant in Mumbai wearing a high-slit outfit with a strange opening around the waist area. The look was, however, weird and hot at the same time. It soon became a meme for netizens.