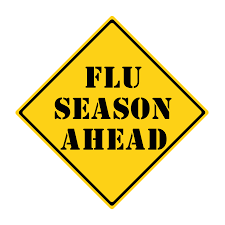 The Centers for Disease Control (CDC) reporting about the flu outbreak updated stated that this 2018 flu would be the worst. As reported by them this season, the world would experience the worst flu than 2014-2015. The 2014-15 flu was considered to be the "most severe season in recent years" for flu.
As per the public health agencies, the number of areas that would experience this flu went from 21 to 26. The number of states that were reported about the activity of this flu increased from 36 to 46. Even, the percentage of influenza went from 4.9% to 5.8%.
Flu Symptoms 2018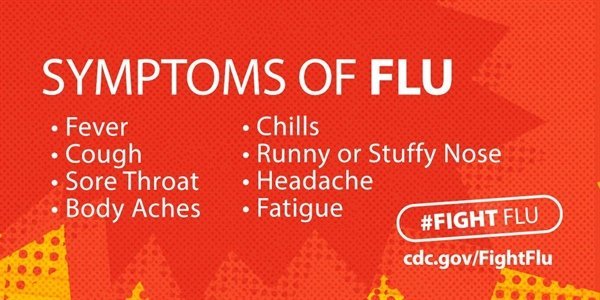 As reported by CDC, the flu symptoms for 2018 would be common. The symptoms included fever and chills, cough, sore throat, runny and stuffed nose, body ache, headache, and fatigue. These flu symptoms will be present either in groups of two to three. There are possibilities that symptoms could be present at once. However, apart from all these symptoms, some patients may also suffer from diarrhoea and vomiting.
Reasons behind the outbreak being deadly
A number of factors were presented by CDC describing why this flu season could be deadly or "moderately severe". According to Health officials, the February season is the worst of all for flu. The cold winters in certain areas of United States makes the flu more resilient and a long lasting influenza virus.
People are yet expecting about the flu vaccine for this year. People are doubtful whether this year's vaccine would be as effective as previous year's. Last year, the vaccine was effective up to 39%, whereas this year, there is an estimation that the vaccine would be effective only for 30%. This deadly flu is expected to last till the month of May. As per the scientists, the flu vaccines are effective up to 40% or 60%.
Hundreds and thousands of people die every year due to this flu. Ten thousands are hospitalized and most of them are at high risks. However, the people most likely to be severely affected by this flu are old aged, youngsters and immunity comprised.
Also, getting vaccinated for one particular strain won't resist the flu. The dominant strain for this year's flu is expected to be H3N2. This strain is very dangerous and has severe symptoms which is likely to cause death among young and old people.
Flu Shot
Some people may be wondering if it is too late to get the flu shot. Well, no. Here's the good news. There is still some time left to get it. Though there are doubts about its effectiveness, it is suggested to take these flu shots.
These flu shots may be available for free through health camps or available at medical stores. The shot won't cost you more than $20. Even if you think it is late, you should still get vaccinated. The vaccine is meant to protect the body against any kind of deadly disease. The vaccine would help you in coping up with the sickness.