Everyone is aware of the famous fictional fantasy story of One Piece. People have been watching it for 30 years, and it has got itself two Guinness World Records! For the past several years, the Japanese manga has published so many chapters, and now that the story is nearing its conclusion, it has received a new platform on Netflix. With pirates, magical creatures, islands, and treasures, this is surely going to be an exciting series.
What is the Plot of One Piece?
King of Pirates, Gol D. Roger, was sentenced to death in public, but right before he died, he told the people about a great treasure he had hidden in the depths of the ocean. Since then, hundreds of pirates have set out on a journey to look for this treasure – One Piece. Among them is a very young pirate who has always hoped to become the king of pirates – Monkey D. Luffy. He had consumed the Devil's Fruit when he was very small, which gave him the power to stretch his body. He has now set across the seas, and during his journey, he gathers his crew to look for One Piece!
The co-runner of the show, Matt Owens, in one of his interviews, revealed about the story, saying, "It's not just a fun pirate adventure series, it's about so many different things: oppression, information control, self-doubt. There are so many wonderful emotional themes to this that continue to be timely."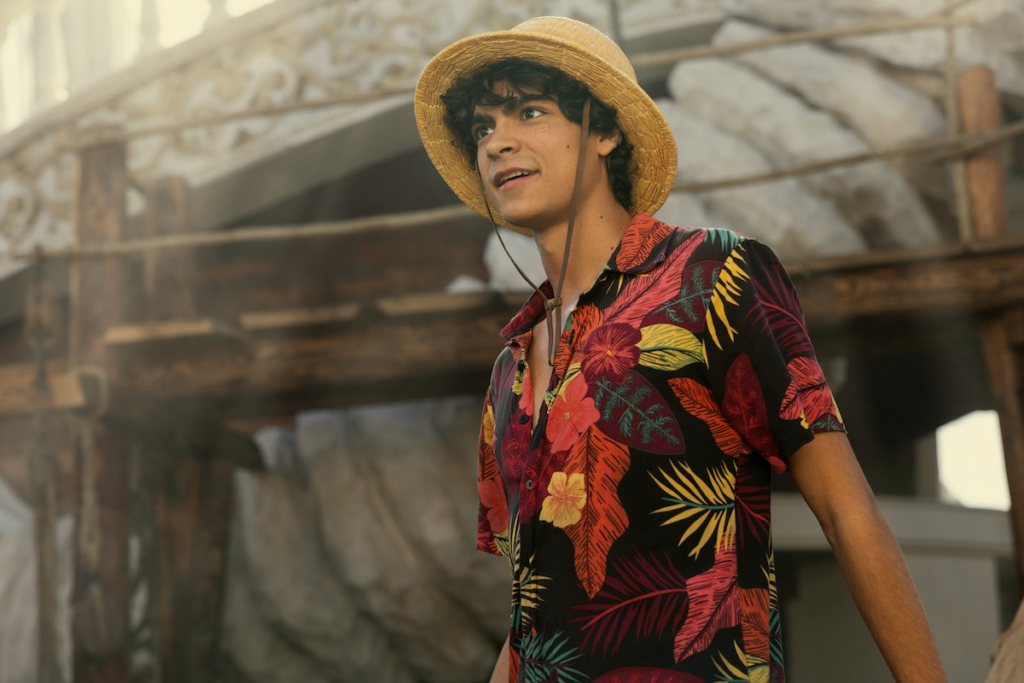 The Cast of One Piece
The lead cast of the show (Luffy and his friends) is quite young! Each one of them is versatile, enthusiastic, and brimming with talent. However, there are many other characters in the series who are equally suited for their roles. The lead characters are played by:
Iñaki Godoy as Monkey D Luffy
Emily Rudd as Nami
Mackenyu as Roronoa Zoro
Jacob Romero as Usopp
Taz Skylar as Sanji
Ilia Isorelýs Paulino as Captain Alvida
Jeff Ward as Buggy the Clown
Alexander Maniatis as Klahadore/Kuro
McKinley Belcher III as Arlong
Makers of One Piece
Matt Owens and Steve Maeda are the showrunners of One Piece. Eiichiro Oda, the manga creator, is also a part of this show and is the executive producer. He revealed that many scenes were re-shot as he felt that "they weren't good enough to put out into the world".
Season 1 of the show has been directed by Marc Jobst, Emma Sullivan, Tim Southam, and Josef Wladyka.
Where to Watch One Piece?
The series premiered on Netflix on August 31, 2023. Season 1 has 8 episodes and it is all about the first major saga of manga: The East Blue Sea. Considering there are about 1000 chapters in manga, there is a lot of story to be covered.
There is likely to be a Season 2 of One Piece soon. Keep checking our website and stay updated with the latest news on One Piece and other news from the movie/television industry.