The latest episode of Bigg Boss 17 took an unexpected turn as the contestants faced the nerve-wracking nominations. But that's not all; the day was filled with intense emotions, heated confrontations, a surprising house reshuffle, and a dramatic twist in the nomination process.
Explosive Nominations Leave Housemates Reeling
The most dreaded day of the week is here, and the nominations had a unique twist. Comedian Munawar Faruqui took center stage, announcing the names of the nominees in dramatic fashion. Find out who's on the chopping block: KhanZaadi, Soniya Bansal, Aishwarya Sharma-Neil Bhatt, Sana Raees Khan, and Tehelka. The revelation sent shockwaves through the house, sparking furious disputes and leaving everyone on edge.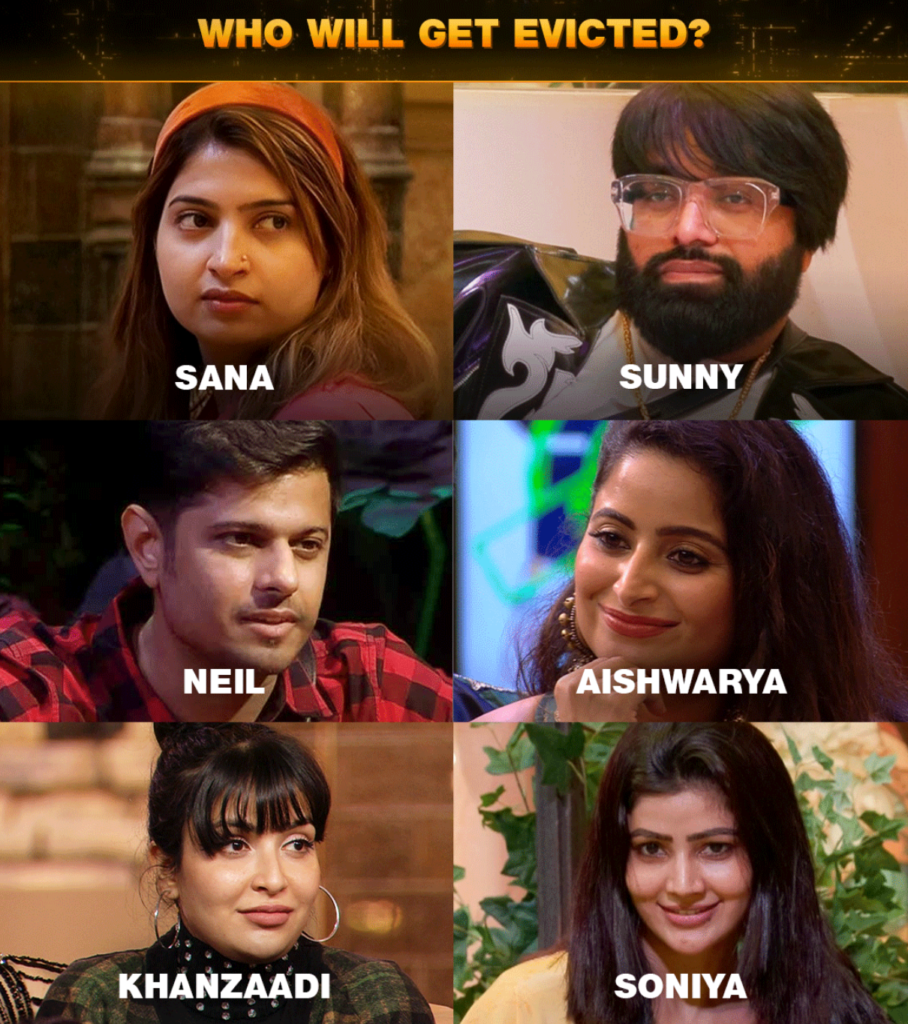 Abhishek's Fiery Confrontation with Isha
Abhishek Kumar, who was under isolation as part of a task, lost his cool when Isha Malviya approached him. The housemates were prohibited from interacting with him, leading to a tense standoff that rocked the house.
Maintaining Boundaries: Munawar and Mannara
Munawar Faruqui and Ankita Sharma discussed the need to establish boundaries with Mannara. While Munawar emphasized the importance of maintaining a distance, Ankita offered reassurance.
Soniya's Efforts to Bond
Soniya Bansal tried to build connections with Abhishek Dobiyal and discussed Mannara's desire to understand Munawar better. The house was filled with emotions and evolving dynamics.
Abhishek's Vulnerable Moment
Abhishek was caught shedding tears in his bed, attempting to hide his emotions from the ever-watchful cameras. He later had a public confrontation with Isha, exhibiting aggressive behavior and expressing a desire to exit the Bigg Boss house.
Arun Raises Concerns
Arun Srikant pointed out that Abhishek's aggressive behavior towards Isha could extend to others, further intensifying the atmosphere in the house.
House Reshuffle Sparks Dissatisfaction
The house underwent a significant reshuffle, with contestants moved to different sections. The changes left some contestants dissatisfied, while others strategized to adapt to their new living arrangements.
Emotional Breakdown Adds to the Drama
Navid's emotional breakdown added another layer of complexity to the already tense atmosphere in the house.
Dum Ka Ghar Nominations
In a surprising twist, the housemates in 'Dum Ka Ghar' were asked to nominate 8 contestants. They nominated Rinku, Navid, KhanZaadi, Abhishek, Aishwarya, Neil, Munawar, and Isha. This twist has added another layer of intrigue to the unfolding drama within the Bigg Boss house.
With the nominations announced, a reshuffled house, emotions running high, and new twists in the nomination process, the drama in Bigg Boss 17 is far from over. The pressure is mounting, alliances are shifting, and the strategies are evolving, promising more riveting reality television.
Don't Miss: Drama Unveiled – Explosive Nominations, Fiery Confrontations, and Tearful Moments!
As the days progress in Bigg Boss 17, it's clear that the drama and tension will only intensify, making for some riveting reality television. Stay tuned for more updates from the Bigg Boss house as the drama unfolds.