Big Mouth is an American animated sitcom. It is a coming-of-age, adult comedy series that has a huge fan following. Premiering first on Netflix on 29th September 2017 with its first season. The show recently announced its Eighth Season as the Final Season for the show.
The show has already presented the audience with six seasons so far. The announcement of Season 8 in April 2023 brought both joy and disappointment for the show's fans as it was also announced that the Eighth Season would also be the last season for this animated sitcom.
What is Big Mouth Storyline
Andrew Goldberg, Nick Kroll, Mark Levin and Jennifer Flackett created this show for Netflix. Four of them are childhood friends and They created this show from their personal experiences while growing up and made the characters authentic and relatable for the audience. Andrew Goldberg is an American writer, who has previously also written for Family Guy. Nick Kroll is a comedian, whose some of the voices on the show have shown similarities to Seth Farlane's work. Mark has directed films like Little Manhattan and Nim's Island. Flackett works alongside her husband Mark and has also written for Beverly Hills and L.A. Law. 
The story revolves around a group of preteens who navigate their way through the confusing world of puberty, sexuality, relationships, and mental health. 
It's commendable how the makers have showcased such sensitive topics with the help of humour through animation. And they continue doing it with the same compassion season after season.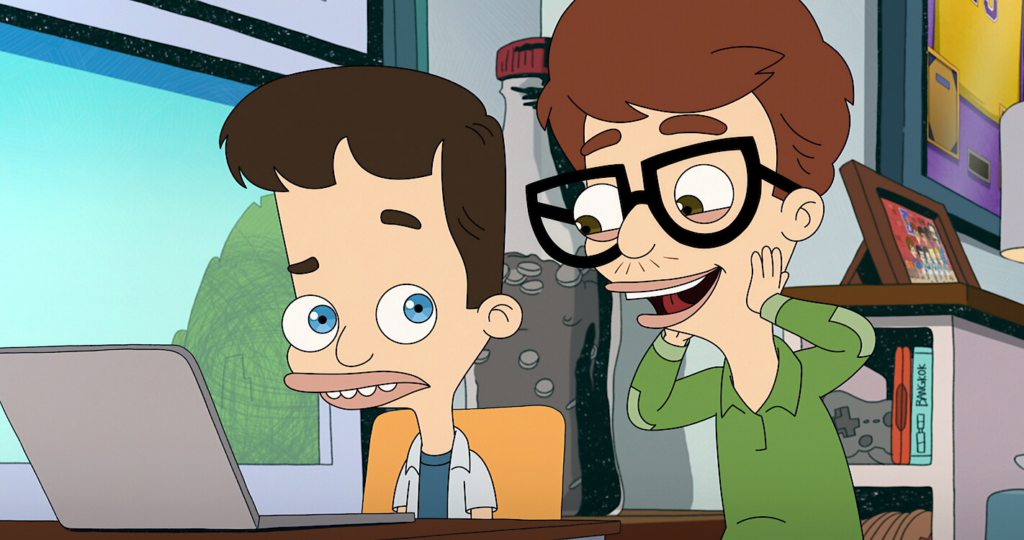 Big Mouth Season 8 Characters Expected
While there isn't any official news about the Big Mouth Season 8, we are not expecting any changes in the primary characters of the show citing the fact the fact that all of them are critically important to the fan of the show. 
Nick Birch, Missy Foreman, Elliot Birch, Connie, Missy Foreman, Andrew Glouberman, Jay Bilzerian, and Jessi Glaser out of all the major characters are expected to make sure shot return. 
Why Is Netflix Cancelling Big Mouth
In an interview, Netflix's director of adult animation, Billy Wee told in a press release, "Big Mouth is a towering achievement in animated comedy that will make Netflix history for its longevity. We are thrilled that we still have two more hilarious seasons to share with fans before this brilliant coming-of-age story reaches its conclusion." 
While this gives no clear reason behind Netflix cancelling Big Mouth, it looks as if the Netflix executives think that Big Mouth Season 8 is the furthest the show should go in order to maintain its quality. Well, we hope that this decision has been made with the right intent. 
Reasons Why You Shouldn't Miss the Final Season
A show like Big Mouth has no need to convince people to watch its next season, but if you are still looking for reasons, here are some of many:
Exploring Mental Health
The show has never shied away from showing its characters dealing with issues that normally people try to maintain their silence about. They have explored multiple mental health issues like anxiety, depression, Obsessive Compulsive Disorder (OCD) and FOMO (Fear of Missing Out), which is experienced by most of the Millennials and GenZ.
The show does an excellent job of portraying the physical and emotional toll that mental health can take, while also addressing the importance of seeking help and support.
Approach to Sexuality 
Big Mouth is known for its direct and often explicit discussions of sex and sexuality, and Season 8 would be no exception. The show is expected to handle topics like consent, sexual orientation, and gender identities, a need of the hour. The show has also shown the characters experimenting with different sexual experiences and keeping the storytelling very mature with a pinch of humour.
Managing and Surviving Relationships
Big Mouth has been an excellent glance into the complex world of relationships. Through all seasons, that show has beautifully shown various forms of relationships, such as romantic relationships, friendships, and family dynamics. It did a meticulous job of communicating the challenges of maintaining a healthy relationship, while also explaining the importance of communication.
Addressing Social Issues
Along with the personal struggles of its characters, Seasons of  Big Mouth have addressed social issues like racism and sexism. The show puts forward a powerful message of inclusion and acceptance for everyone, social justice and equality, along with delivering small packets of laughter 
Conclusion
Season 8, the final season of Big Mouth is expected to be a bold and hilarious exploration of adolescence. The season will continue to explore important themes like mental health, sexuality, relationships, and social issues, with the correct measure of humour and sensitivity. 
The show has added opportunities for educational and compassionate depictions of taboo subjects. By wittily tackling complex and often taboo subjects, Big Mouth has been one of its kind show, and the final Season 8 would do complete justice to its legacy.