Born on January 23, 1998, in Florida to parents Dwayne Ricardo Onfroy and Cleopatra Bernard, Jahseh Dwayne Ricardo Onfroy is commonly known by his stage name XXXTentacion. Due to personal issues that his mother faced, Onfroy was raised by his grandmother, Collette Jones. His journey into music began when his aunt encouraged him to join the school choir and then the church choir.
However, a regrettable incident led to his expulsion from the school choir. During his time at Sheridan House Family Ministries, he developed a keen interest in nu metal, hard rock, R&B, trap, lo-fi, indie rock, and rap music, which inspired him to learn the piano and guitar. Following his release from a juvenile detention center, he channeled his experiences and emotions into writing music, ultimately embarking on his music career in 2013.
XXXTentacion Career Highlights
On November 21, 2014, XXXTentacion released his first official E.P. titled "The Fall" using his real name Jahseh Dwayne Ricardo Onfroy. The following year in 2015, he collaborated with Ski Mask the Slump God in order to release the mixtape "Members Only Vol. 1," followed by "Members Only Vol. 2."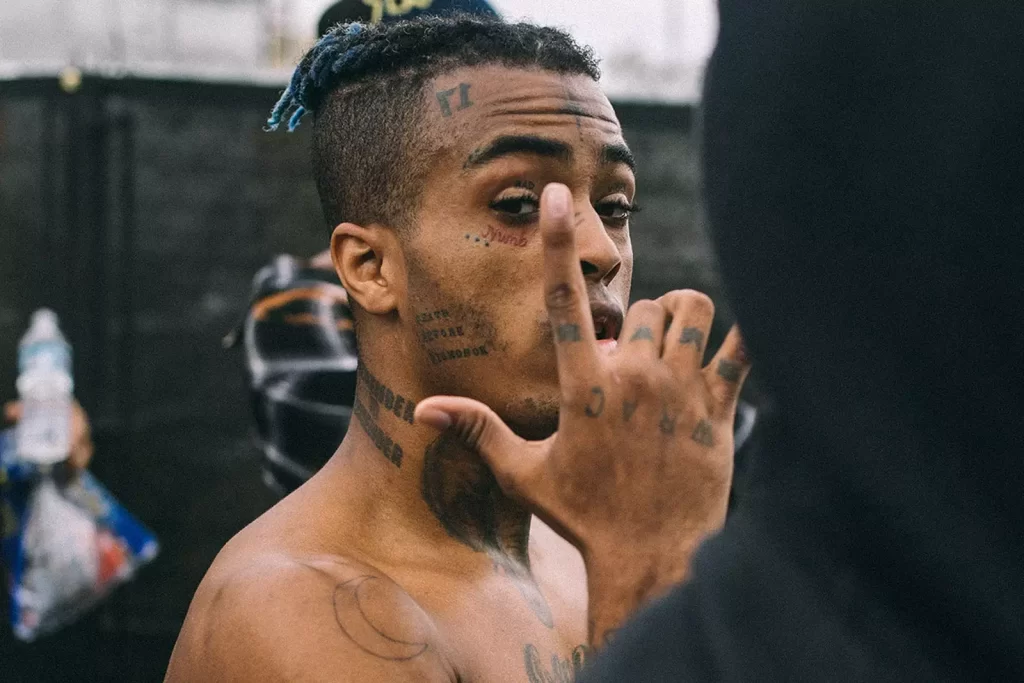 The initial version of his hit single "Look at Me" made its debut on SoundCloud on December 30, 2015. Subsequently, he gained popularity with the release of the E.P. "Willy Wonka Was a Child Murderer" on April 28, 2016. The single from the E.P. made a significant impact, reaching number 34 on the U.S. Billboard Hot 100 in 2017.
In April 2017, following his release from prison on the charge of witness tampering, false imprisonment and aggravated battery of his pregnant girlfriend, XXXTentacion dropped three more tracks on SoundCloud. On April 28, 2017, he announced his first nationwide tour named The Revenge Tour. His debut studio album "17" got released on August 25, 2017, which received mixed reviews. His second studio album, titled "?" was released on March 16, 2018.
What was XXXTentacion's Net Worth?
This talented boy had a net worth of $5 million at a young age.
XXXTentacion's Personal Life
XXXTentacion's personal life was a subject of much attention. His relationship with Geneva Ayala was troubled and marred by multiple accusations of physical abuse. However, Onfroy maintained his innocence throughout. In 2017, he began a relationship with Jenesis Sanchez, which eventually evolved into a domestic partnership. Sanchez noted positive changes in his behavior as he worked on controlling his anger.
Death of XXXTentacion
Tragically, on June 18, 2018, after leaving Riva Motorsports Motorcycle in Deerfield Beach, Florida, he was confronted by two armed men. A brief struggle ensued, during which they stole a small Louis Vuitton bag containing $50,000 from his car and fatally shot him multiple times. He was taken to a nearby hospital immediatedly but was pronounced dead.
Just three days after his death, his mother announced Sanchez's pregnancy on Instagram, and on January 26, 2019, their son, Gekyume, was born. Sanchez now lives in Tampa, Florida, where she is raising Gekyume with the help of her parents.