Just like every year, this year too Google has launched the Where's Waldo game as a celebration with its user to celebrate April fool's day. In the game you need to spot Waldo, in his iconic red-white striped sweater within the game, and as you find him, you move on to the next level.
How to Play Where's Waldo
You need to tap on Waldo once he pops on to the screen of your device, either iOS or Android. Soon, one screen will pop up with the message, "Where's Waldo", and then ultimately you will be guided to the world tour in order to find Waldo.
In the game, Google maps reads, "He shared his location in Maps, but he's hiding in a crowd. Find him and his friends as they travel around the world."
You can proceed in the game, by clicking on the versions of it, as it replicates itself and climate changes depending upon the location.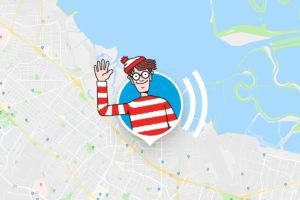 Apart from Waldo, you need to find his friends too such as Wenda, Woof, Wizard Whitebeard and Odlaw. After finding Waldo, you need to tap on him and then move on to the next level of the game. Waldo would then again be hiding into the different places and you need to find him again to continue. In this way, you'll be on a world tour with Waldo.
To initiate the game, you can ask you Google Assistant, Chromebook or Home device, "Hey Google, Where's Waldo' and start playing the game.
In a blog post, google wrote, "You can win wonderful and wacky badges throughout your journey by finding me and my friends. Remember, there's Woof (but all you can see his is tail), Wenda, Wizard Whitebeard, and Odlaw."
Regarding the game, Google tweeted, "Join Waldo on an amazing adventure with @googlemaps! To start the perplexing pursuit, ask your Google Assistant "#HeyGoogle, Where's Waldo?"