Nissan motor & Co. is the world's largest car producing company and is now all set to bring technology in your car. It is spending billions of dollars to manufacture your car based on your thinking ability. Without a second thought, this car will improve your driving skills.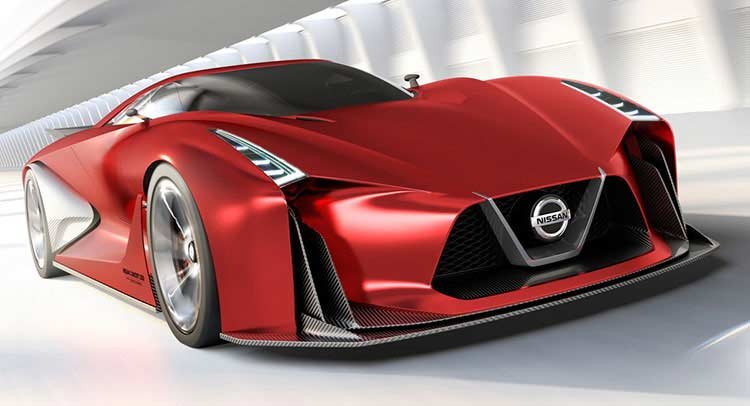 Nissan is all set to launch the brain to vehicle concept next week at CES, as per the reports by Bloomberg. For this technology to function properly, the driver will be required to wear a skullcap with wires that will allow the car to read driver's mind and function accordingly.
According to the readings of the mind, the car will transmit signal about controlling steering, acceleration and brakes. The car would respond before the driver initiates the action according to the readings. The skullcap will measure the activities of brain waves.
The driver will need to turn the wheel and hit the gas pedal, but the action will be initiated 0.2 to 0.5 seconds before the driver actually initiates it. Lucian Gheorge, senior innovation researcher at Nissan further went on to add, "We imagine a future where manual driving is still a value of society. Driving pleasure is something as humans we should not lose."
Nissan Future Car: Wired Skullcap
Toyota Motor Corp. and BMW AG stated that they won't be giving control to computers. Instead they would build cars with certain driving features. But it is Yokohama based Nissan, which is planning to introduce autonomous cars by 2020. These cars will be controlled by computers and would function with wires.
Skullcaps will be introduced by Nissan. These skullcap will predict the driver's action before the driver performs his action. In autonomous mode, the car would also predict the preferences and discomfort of the driver. Commenting on skullcap facility, Gheorge added, "You are feeling either that you are a better driver or the car is sportier and more responsive."
Nissan Future Car: Fairlady Z inspiration
Gheorge said that his inspiration for the model came from Nissan's Fairlady Z. Gheorge worked on Nissan for 12 years and added, "There are many ways you can contribute to society — I chose this one". According to him, the skullcap won't read the driver's mind. Instead, it would decode the activities of brain one to two seconds before the driver performs the voluntary action. He added, "It's not about reading thoughts. But before you move your body, we know you will move."
Competition with Toyota
Nissan is all set to give competition to its rival Toyota Motor Corp. Using the IMx electric concept, it will display the "brain connectivity" featured car at CES. Toyota presented the emotion sensor and Daimler AG presented electric van with drone that carries delivery packages, last year.
Nissan has spent about $4.4 million for the research since 2016. It is now all set to give competition to Toyota and Daimler, this year by introducing autonomous car. Commenting on this technology Gheorge added, "Even in autonomous driving, we are not building boxes in which you are sleeping. We are building a positive-experience delivering vehicle."