Winter Olympics which is officially known as XXIII Olympics games in scheduled to take place from 9 February. The event will continue till 25 February 2013 and will be held in Pyeongchang County, South Korea. Because of this the international multi-sport event is also known as PyeongChang 2018.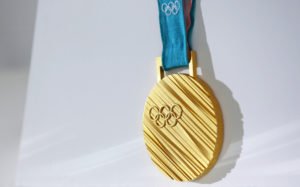 The previous winter Olympics were held in the year 2014 and was hosted by Sochi. However, the next winter Olympics will be held in 2022 and expected to be hosted by Beijing. The motto of this event is "passion connected". The Olympics will be South Korea second Olympics and the first winter Olympics that it will be hosting. South Korea hosted its first Olympics which was the summer Olympics held in the year 1988.
The country that will be hosting the Olympics was already announced in the year 2011. International Olympics committee has announced that PyeongChang would host the event. The announcement was made back in 6th July 2011. PyeongChang hand won in its first bid itself.
It received more votes than the Munich, Germany and France combined. The announcement was made after 23rd IOC session in South Africa, Dubai. The venue will be PyeongChang Olympic stadium. The first two were in Japan, Sapporo (1972) and Nagano (1998).
Participating countries in Winter Olympics 2018
Countries that would be participating in winter Olympics 2018 includes,
List of Countries Participating in Winter Olypics 2018
Albania
Chile
Guam
Luxembourg
Poland
Togo
Algeria
China
Guatemala
Macedonia
Portugal
Tonga
American Samoa
Colombia
Honduras
Madagascar
Puerto Rico
Trinidad and Tobago
Andorra
Costa Rica
Hungary
Malta
Romania
Turkey
Argentina
Croatia
Hong Kong
Mexico
Russia
Uganda
Armenia
Cyprus
Iceland
Moldova
San Marino
Ukraine
Australia
Czech Republic
India
Monaco
Senegal
Uruguay
Austria
Denmark
Ireland
Mongolia
Serbia
USA
Azerbaijan
Dominica
Israel
Montenegro
Slovenia
Uzbekistan
Belgium
Egypt
Italy
Morocco
South Africa
Unified Team
Belarus
Estonia
Jamaica
Nepal
South Korea
USSR
Bermuda
Ethiopia
Japan
Netherlands Antilles
Spain
West Germany
Bolivia
Fiji
Jordan
New Zealand
Swaziland
Yugoslavia
Bosnia and Herzegovina
Finland
Kazakhstan
Nigeria
Sweden
Virgin Islands
Brazil
France
Kenya
North Korea
Switzerland
Venezuela
British Virgin Islands
Georgia
Kyrgyzstan
Norway
Taiwan
Zimbabwe
Bulgaria
Germany
Latvia
Pakistan
Tajikistan
Cameroon
Ghana
Lebanon
Paraguay
Thailand
Canada
Great Britain
Liechtenstein
Peru
The Netherlands
Cayman Islands
Greece
Lithuania
Philippines
Timor-Leste
Winter Olympics 2018 Games
There will be 102 events in 15 sports.
4 new rules will be included in PyeongChang. It will involve big air snowboarding, mixed doubles Curling, mass start speed skating and mixed team Alpine skiing. However, this time National Hockey League would not allow its readers to participate in men's eyes tournament since 1998.
The sports that will be there in the event are mentioned below (the number of medals it will contain are indicated in bracket):
| | |
| --- | --- |
| Sports | No. of Medals |
| Alpine skiing | 11 |
| Biathlon | 11 |
| Bobsleigh | 11 |
| Cross Country skiing | 12 |
| Curling | 3 |
| Figure skating | 5 |
| Freestyle skiing | 10 |
| Ice Hockey | 2 |
| Luge | 4 |
| Nordic combined | 3 |
| Short track speed skating | 8 |
| Skeleton | 2 |
| Ski jumping | 4 |
| Snow Boarding | 10 |
| Speed skating | 14 |
List of countries that did the best in Winter Olympics
Mentioned below is a list of countries and the number of medals they have worn in winter Olympics (as of 2010) :
Top 10 Countries – Olympics
Country
Gold
Silver
Bronze
Total
USA
156
245
143
544
Canada
203
181
112
496
USSR
281
111
103
495
Norway
134
182
112
428
Sweden
119
100
174
393
Finland
73
154
162
389
Germany
136
106
87
329
Switzerland
82
86
121
289
Austria
71
84
91
249
Italy
67
64
76
207