The Black-Caps entered their successive world cup final after beating India by 18 Runs in the Semi-Finals match yesterday. Even the late heroics of Ravindra Jadeja could not help India reach the target of 240 Runs set by New Zealand.
Lets look at the primary reasons for India's loss in the semi-finals:
India vs NZ World Cup 2019: Top Order Tumble
The match was full of drama and Indian batsmen could not tackle the swing bowling attack of Henry and Boult. The last time around Rohit Sharma and Virat Kohli fell on a single digit score was the Champion's Trophy 2017. The score read 24/4 loosing Rohit Sharma, Virat Kohli, KL Rahul and Dinesh Karthik.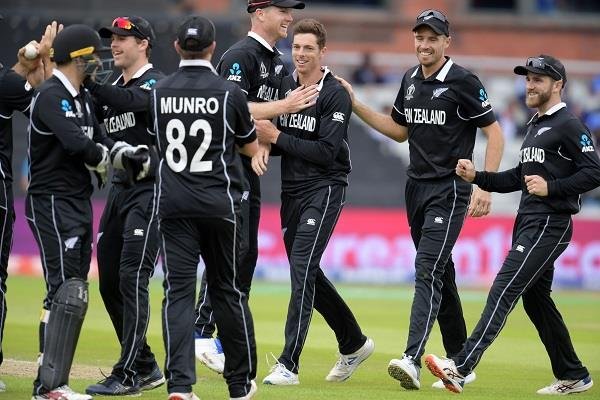 India vs NZ World Cup 2019: Poor Shot Selection
After a horrendous start to the innings, both Rishabh Pant and Hardik Pandya tried to pace the innings but then came Michell Santner who took the game out from the Indian team by taking both of the wickets.
Brilliant Fielding by New Zealand
Talk about their ground fielding, the catch taken by Neesham or the Guptill run out, NZ was all guns blazing on the field. Rohit Sharma, in the league matches was dropped 4 times and thereafter he was able to score 3 centuries and a 50 but this time around Tom Latham ensured that the catch is collected properly.
Late Onslaught by Jadeja and Dhoni
The late onslaught by Jadeja did gave the Indian fans some moments to cheer but since the innings was paced pretty slow, India were left with chasing 37 Runs of the last 3 overs which proved too much in the end.