The struggle for the position has already begun prior this March. ICC World Cup Qualifier 2018 shows the struggle between the teams of various nations trying to compete with each other in order to qualify the World Cup to be held in 2019. The number of teams for the world cup was reduced to ten.
The current World Cup Qualifier match is going around in Zimbabwe while the World Cup 2019 will be held in Wales and England. Out of all the competing teams, only two of them would qualify for the World Cup, joining the hosts and seven other teams. The teams would be placed according to their ranks in the ODI Championship of ICC. It began on 4th March, 2018 and will be continuing till 25th of March.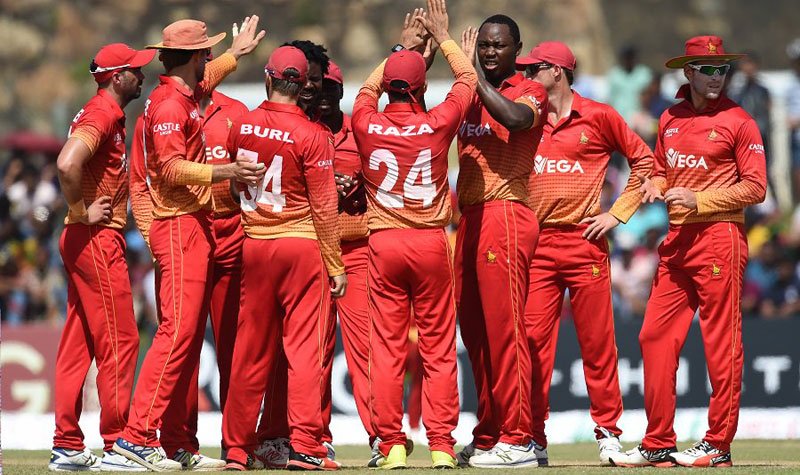 Back in October 2017, the International Cricket Council (ICC) announced the venue for the World Cup qualifier to be Zimbabwe while, earlier in January this year, all the tenures of the games were fixed. Netherlands and the top three Associate Member teams have already got the status for One Day International (ODI) till 2022.
ICC World Cup Qualifier 2018 Group Stage
Afghanistan, Ireland, Scotland, UAE, West Indies, Zimbabwe progressed in the super sixes and got a chance to qualify for the 2019 World Cup. The ranks of Hong Kong, Nepal. Netherlands, Papua New Guinea slipped from seven to tenth as they couldn't qualify for the super sixes.
However, UAE and Scotland got the chance of preserving their status for ODI till 2022, only after qualifying for the Super Sixes. Hong Kong, New Guinea and Nepal competed to gain the ODI status. Papua New Guinea was defeated by Nepal in the first round off for the spot. Netherlands and Hong Kong competed too in which Netherlands emerged victorious. Since Netherlands, already had the status, Nepal for the first time ever gained its spot for the ODI till 2022.
ICC World Cup Qualifier 2018 : The course of games
Group A
The match began on 4th March with competing teams of United Arab Emirates (221) and Papua New Guinea (113). United Arab Emirates emerged victorious in the match as they were ahead by 56 runs.
Yet another match was held on the same day with Ireland (268) against Netherlands (149). By the D/L method, Ireland stood ahead by 93 runs.
On 6th March, West Indies (357) and United Arab Emirates (297) competed against each other, in which UAE won by 60 runs.
Papua Guinea (235) and Ireland (237) played against each other and Ireland won the match by four wickets.
Netherlands (176) and UAE (177) stood against each other, on 8th March, in which UAE won by 6 wickets. Papua New Guinea (200) and West Indies (201) also competed on the same day in which West Indies won by 6 wickets.
West Indies and Ireland competed against each other on 10th March 2018, in which West Indies won by 52 runs. On the same day, Netherlands and Papua New Guinea also competed in which Netherlands won by 57 runs. Next on 12th March, Netherlands competed West Indies in which West Indies won by 54 runs. Ireland also competed UAE, in which Ireland won by 226 runs by the D/L method.
Group B
Zimbabwe and Nepal competed on 4th March and Zimbabwe won for 116 runs. Afghanistan and Scotland also competed against each other in which Scotland won by 7 wickets.
On 6th march, Zimbabwe played against Afghanistan in which Zimbabwe won by 2 runs, and Hong Kong too competed against Scotland in which Scotland won by 4 wickets.
8th March, Nepal and Scotland competed in which Scotland won by 4 wickets. Zimbabwe and Hong Kong competed on 10th March, in which Zimbabwe won by 89 runs.
ICC World Cup Qualifier 2018 Play-offs
Nepal took up for a number of wins in the play-offs and marked itself for ODI status.
ICC World Cup Qualifier 2018 Upcoming matches
The upcoming matches are to be held between Afghanistan and UAE (20 March), Scotland and West Indies (21 march), Zimbabwe and UAE (22 March) and Afghanistan and Ireland (23).
The upcoming matches would decide who would play for the final match, to be held on 25th March.