Shahid Afridi held the record of scoring most sixes in International Cricket. However, the record seems to have been broken by West Indies player Chris Gayle as he surpassed the Shahid Afridi. On their first ODI against England, held on 20 February, Gayle scored the most number of sixes.
The highest number of sixes
While Afridi scored 446 sixes in 524 matches, Gayle secured the title of holding 447 sixes in 444 matches itself. Gayle had previously announced that he would retire from International Cricket post World Cup 2019. Before the game, Gayle has got 276 sixes from ODIs, 103 sixes from T20Is and 98 from the longest game format. Brendon McCullum, Sanath Jayasuriya, Rohit Sharma and MS Dhoni rank third, fourth, fifth and sixth in the list respectively with 398, 352, 349 and 348 respectively.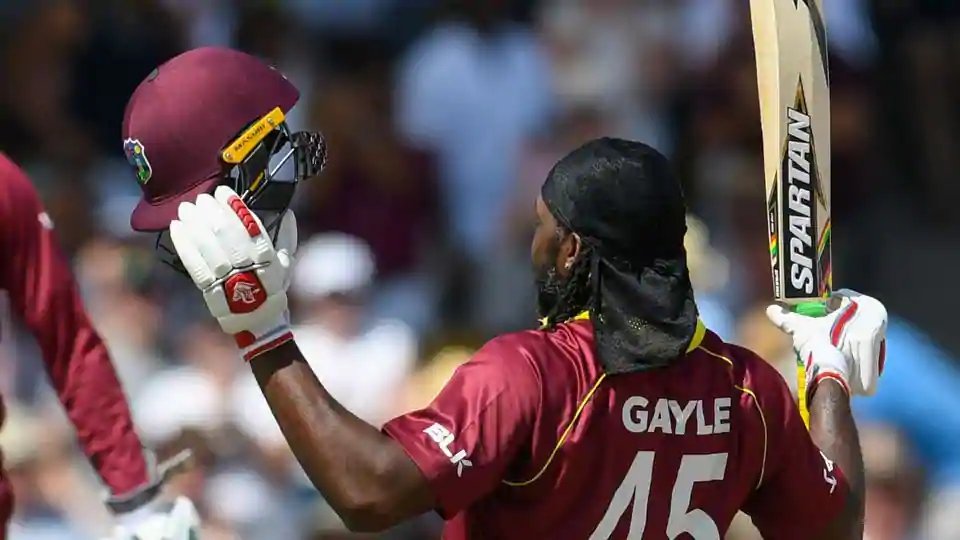 Withdrawal from matches
Earlier this month, Gayle played for West Indies for the first two ODI against England as a mark of preparation for World Cup. Prior to the game, Gayle played for West Indies during July in the home series against Bangladesh.
However, last time in October, Gayle withdrew from the match against India due to some personal reasons.
Gayle ranks 2nd in being the most capped West Indies player. He has played 248 matches scoring 9727 runs. He is just behind Brian Lara who scored 10,405 runs in 299 matches.
Citing his retirement, Gayle had said, "In 50-over cricket, definitely the World Cup (is the end). I'm looking to draw the line there … let the youngsters have some fun and I can sit back in the party stand and watch them." Gayle is a left-handed batsman.