World Powerlifting Champion Saksham Yadav and 5 powerlifters passed away on 7th January, 2017 after their car crashed into a pole. It is said that the force of hitting the road divider was so high that the roof of car got blown off. Before completely crashing into the pole, the car rolled several times too.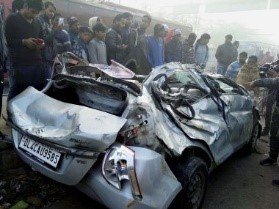 Incident in brief
Saksham Yadav accompanied by four of his fellow players was travelling to Panipat from Delhi in car on the morning of 7th January, 2018. Soon after their journey, their car in a high speed a road divider in the Delhi-Chandigarh highway.
The car rolled several times and finally came to a halt after crashing into the pole. Saksham Yadav, who won the Powerlifting Championship last year in Moscow for India had to face death due to this accident. However, there was one other player in the car who was severely injured.
Out of these six people, only one has managed to survive, that too heavily injured. These six athletes were travelling from Delhi to Panipat in Swift Dzire compact sedan. In the car, they carried their powerlifting kits. Unfortunately, they met the accident around 4am close to Alipur village. Alipur village is near the Singhu border between Delhi and Haryana.
Statements by officials on Accident
As per NDTV reports, senior police officials found bottles around the car. He also said that the accident could have possibly been a cause of drunk driving. Also, the car was being driven at a high speed.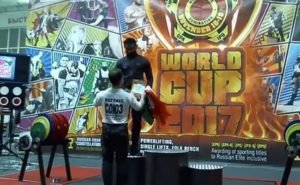 Among the injured were Powerlifting World Champion Saksham Yadav and another player who was identified as Rohit. Soon, these two injured players were admitted to Max Hospital in north-west Delhi's Shalimar Yadav. Because of severe injuries, Saksham Yadav was transferred to AIIMS in Central Delhi. Despite the efforts of doctors, Saksham Yadav passed away in AIIMS due to his injuries.
The other people who were identified in the accident were Tikamchand, Saurabh, Yogesh and Harish Roy, a 20 year old student. All these four people died in the car crash.
Saksham Yadav lived in Nagloi, in North Delhi. The other dead athletes along with injured Rohit were residents of Timarpur, in North Delhi.
Statements by close associates
Saksham Yadav's coach commenting on Mr. Yadav said that he had secured gold medal twice. First he secured the gold medal in Junior Category in 2016. Later on in 2017, Mr. Yadav secured a gold medal in the senior category.
Tikamchand's sister commenting on his death said, "He had called last night to say he was coming home. Early morning, we came to know about the accident." This was reported by ANI.
According to the police, it was Rohit's birthday so all friends were out celebrating it.
The senior doctor stated "He died at 6.38 pm of cardiac arrest. The family told us that he was revived twice at the Max Hospital."
Police has also stated that there are possibilities that the driver could not see clearly due to the fog. This eventually must have led the car to crash into the pole.