Made under the banner of T-Series Films and Reliance Entertainment in association with YNOT Studios and Friday Filmworks, 'Vikram Vedha' is a remake of a Tamil movie which was helmed under the guidance of Gayathri-Pushkar, released in 2017 with the same name. The directors of the Hindi version are the same duo. It is a high-budgeted movie that has cost Rs. 175 crores, approximately 65 million more than the Tamil one.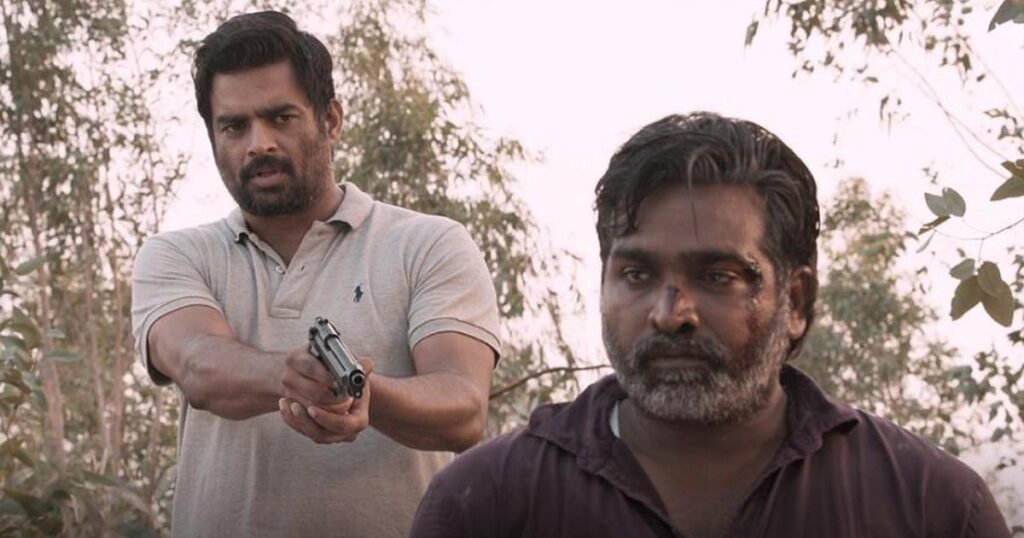 The Bollywood version of this movie has Hrithik Roshan, Saif Ali Khan, and Radhika Apte in the lead roles. R.Madhavan, who played the role of Vikram in the Tamil version, was the first choice of directors, but the actor was busy with other commitments. Shahrukh Khan was approached for the movie, but he denied the role.
Later it was confirmed that Aamir Khan would play Vedha in the movie, but soon he too dropped out of the project, making way for Hrithik Roshan, who will now be seen in the role of Vedha, the gangster. Saif Ali Khan was always the director's first choice for the role of police inspector Vikram.
The Hindi version of 'Vikram Vedha' will follow the same script as in the original movie. It will have the same gritty tone as its Tamil version – the directors specified. Vikram is a brave but pragmatic police officer who, along with his partner, is pursuing a famous criminal, Vedha. Soon, Vedha surrenders willingly to the police and voices a story to Vikram, which seems to dismay the latter's life.
Release Date of Vikram Vedha
Makers have already revealed the movie's release date. 'Vikram Vedha' is scheduled for release on the big screens this September 30.
Most of the film was shot in Abu Dhabi, UAE, and the shooting ended in the month of June 2022. For now,  no information is there on whether or not 'Vikram Vedha' will be released on the OTT platform. The digital distribution rights of this movie are yet to be acquired.
Cast of Vikram Vedha
Besides Saif Ali Khan, Hrithik Roshan, and Radhika Apte, the other confirmed cast of this movie are,
Rohit Saraf, who will be playing the role of Vedha's brother
Yogita Bihani as Chanda
Sharib Hashmi as Babloo
Rihead Ronni Jr. as Suraj
Durgaprasad Mahapatra as Mithilesh Tiwari
Sahidur Rahaman as Hrithik's gang member